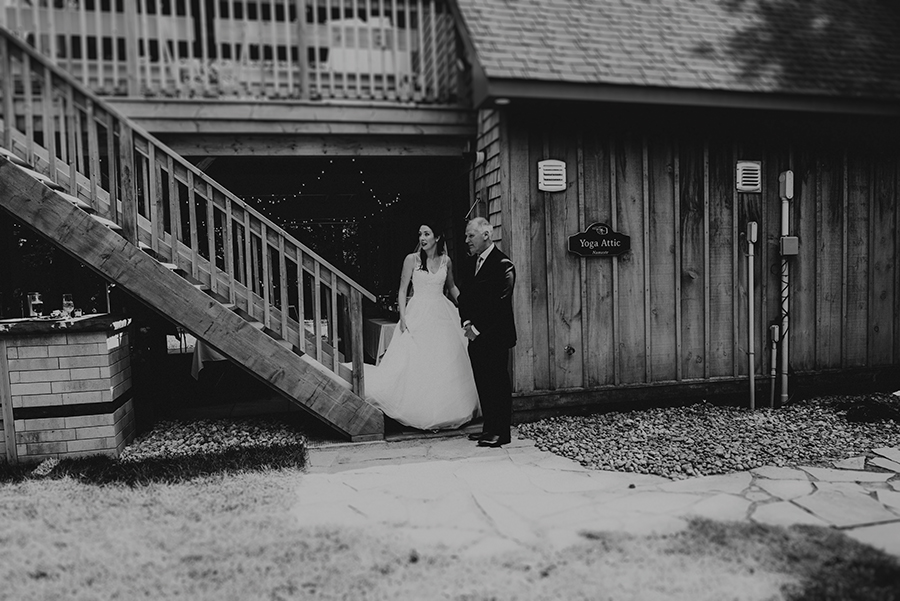 Photos by Jessie Hodgson Photography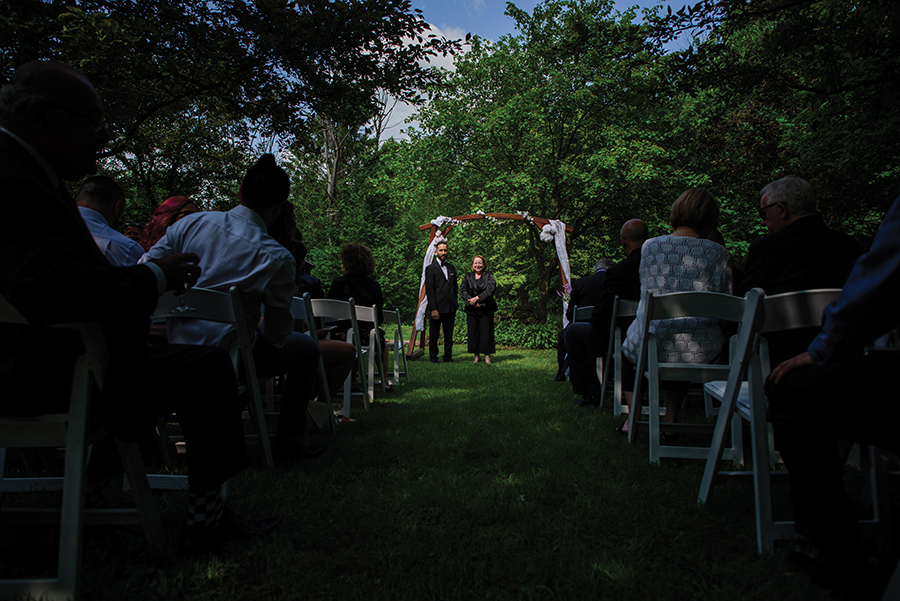 In the summer of 2019, Yoga Attic hosted its first wedding. Imagine a sunlit gathering in a lush, green sanctuary, a lovely outdoor ceremony, a relaxing, harmonious vibe and a memorable time of connection. Fifty people came together for Kassandra and Anthony's nuptials. The day included a ceremony by the pond, an outdoor cocktail hour, a meal from an external caterer, outdoor games on the grass and an evening bonfire under twinkling stars.
Given the recent shift toward outdoor events and micro-weddings, this locale is one to put on your radar. "While we can accommodate more, our preferred group size is 10 to 25 guests," notes owner Tina Lamontagne.
"What gets us really excited is hosting small groups: gatherings that make your heart jump, that are intimate and full of meaning—with all of the details. That is what we do here.
"We are proud to be a hidden gem surrounded by two acres of nature."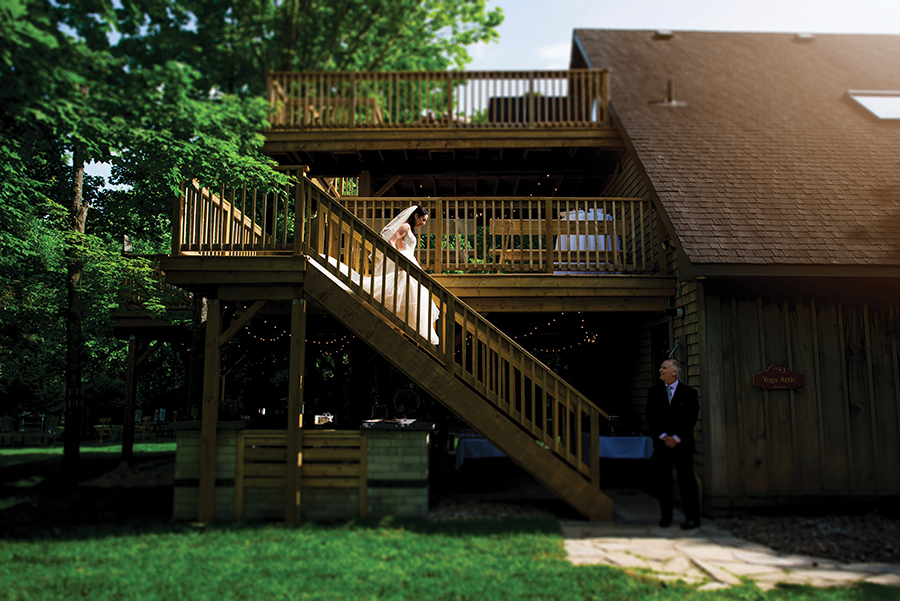 Three years ago, the unique place in Greely opened as a space to retreat, with events and various offerings based on wellness. Its founder calls it "a space of special touches to foster meaningful interactions." Here, bridal showers, bachelorette parties and now micro-weddings are "inspired by the comfort of home and the beauty of nature."
There's an extensive, waterproof three-tier patio that can accommodate the ceremony, dining and photos. If you wish, the ceremony can also take place by the barn, in the attic, near the forest or by the pond. "Whether you're looking for a woodland ceremony, or prefer to use some of the manicured space available, there is something for everyone."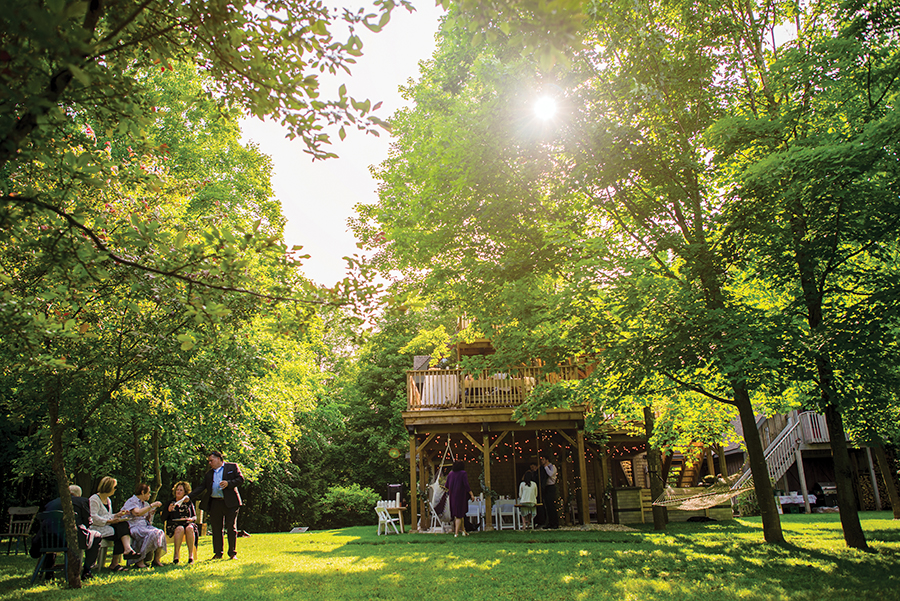 There are lots of options, including support with wedding planning and coordination, as well as meals and drinks. If you prefer to use your own caterer, Tina and company are happy to make room. "You'll have access to our entire property," she mentions. "If you want an extra touch of glam we will happily put you in touch with our favorite photographers, florists, makeup artists [and] stylists."
There's room to get ready, too, including two large attic spaces with gorgeous views of the treetops. There's also an opportunity for the bride and her besties to have a private yoga session on the morning of the wedding.
Whether it's a bridal tea party, a bachelorette gathering or a wedding celebration, Yoga Attic offers space for intimacy and a breath of fresh air. yogaattic.ca