Put away the diamond studs and the discreet, ear-hugging pearls. This season, visible, statement-making earrings play a starring role in bridal accessories. Elegant, face-framing and graceful, these show-stopping gems can take your wedding look to the next level.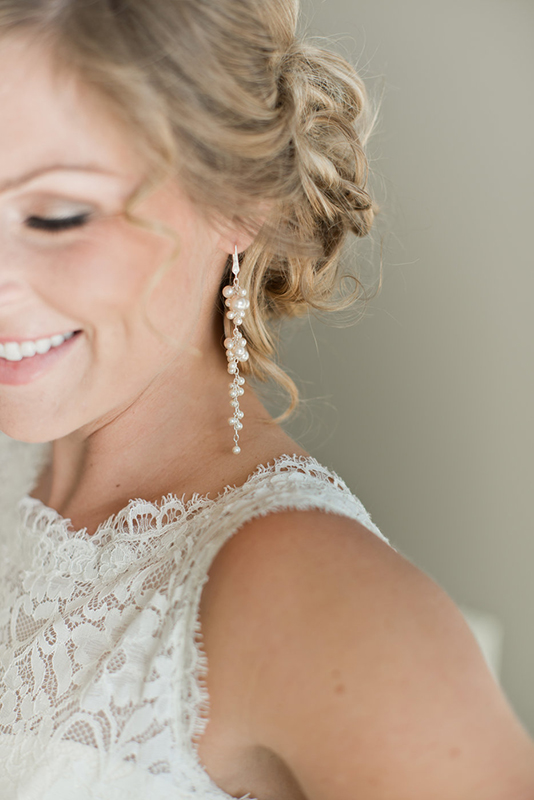 Long earrings accentuate your lovely neck, draw attention to your beautiful hair and, in some versions, they swing and sway oh-so-fetchingly.
There's even a vocabulary:
Dangle earrings are ones that hang below the earlobe and can "dance" as you move.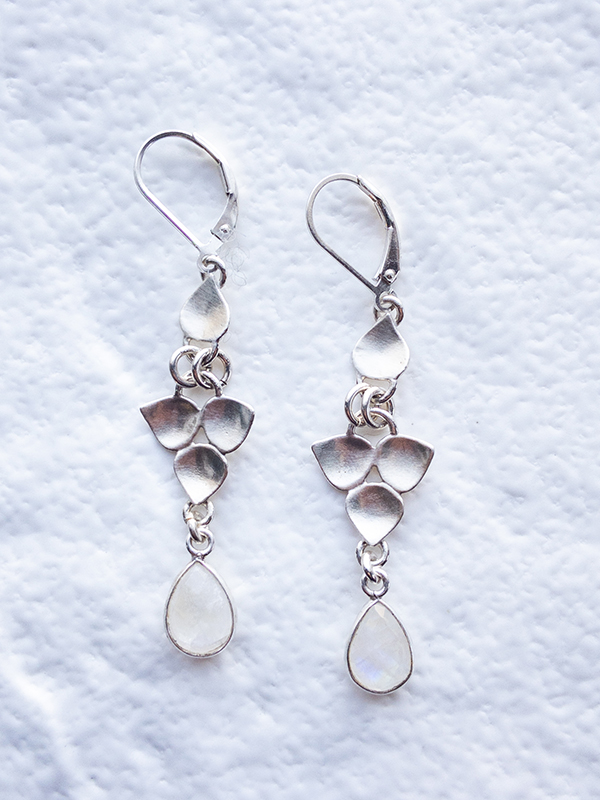 Drop earrings are ones that stretch down below the earlobe, but they are more or less stationary.
Threader earrings thread through the pierced holes in your ears and hang down on both sides of your earlobes.
Shoulder dusters are long earrings that drift towards the shoulders.
Chandelier earrings are long, cascading, tiered danglers that echo the shape and eye-catching oomph of chandeliers that hang from a ceiling.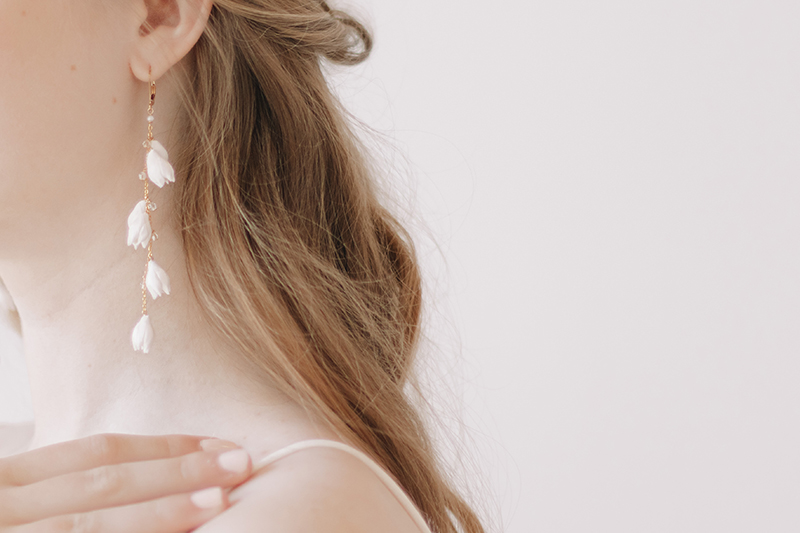 Girlfriend: Is there ever a better time to wear chandeliers in your ears? When the music starts, all eyes turn in your direction, and you float down the aisle in an absolute dream of a dress—while having a perfect hair day? Cue the sparkling, glamorous chandelier danglers.
It's your moment.
Happily, here in Ottawa, there is no shortage of spectacular long earrings that drop, dangle, swing, float and drift. We've gathered some captivating styles from two local jewellery designers, Sarah Walsh Bridal Jewellery, sarahwalshbridal.ca, and Lisa Robertson of Rebel Soul Design, rebelsouldesign.com, to inspire you.