Have you seen Shotgun Wedding, the romantic action comedy starring Jennifer Lopez, Josh Duhamel, Jennifer Coolidge and Lenny Kravitz? The romcom on Amazon Prime about a hostage-taking (they kidnap the wedding party!) at a destination wedding is pure escapism—with a generous side of I-Dos inspo. For instance, how about that tux on the groom?
While the movie got so-so reviews, there's no denying Josh Duhamel cleans up well in his stylish formalwear, even though it gets a tad soiled and rumpled as he and his co-star cavort, rather decoratively, with pirates and traitors.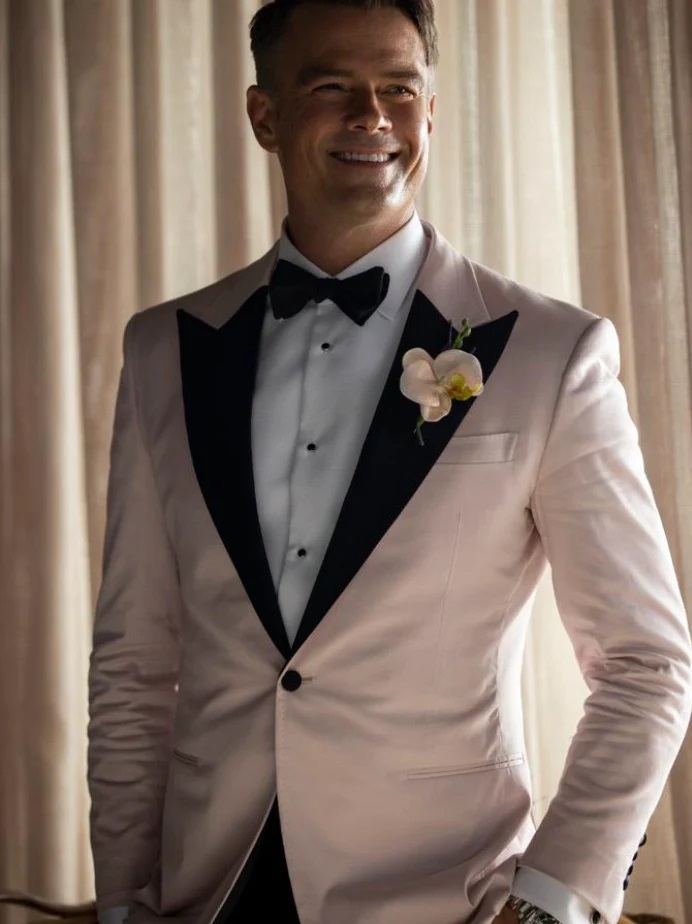 For most of the movie, Josh is wearing a bespoke suit by luxury menswear label MUSIKA, MUSIKANYC.com, founded by designer Aleks Musika. Instead of the typical black, white or cream jacket, it's an elegant pink with a black silk satin lapel, worn with black Italian imported wool tuxedo trousers.
Certainly, pink is having a moment in the fashion spotlight. But even if Barbiecore won't be part of your fall/winter wedding aesthetic, there's no reason to play it safe on the big day. The groom and the groomsmen are in the spotlight every bit as much as the bride and her entourage. What you wear is not only an opportunity to express your personal style, it also helps set the tone for your wedding. Every choice, from the colour, cut, fabric, fit and styling of the garments—jacket, shirt, pants—to all the accessories, including shoes, socks, suspenders, pocket square, tie and boutonniere, contributes to the overall impact.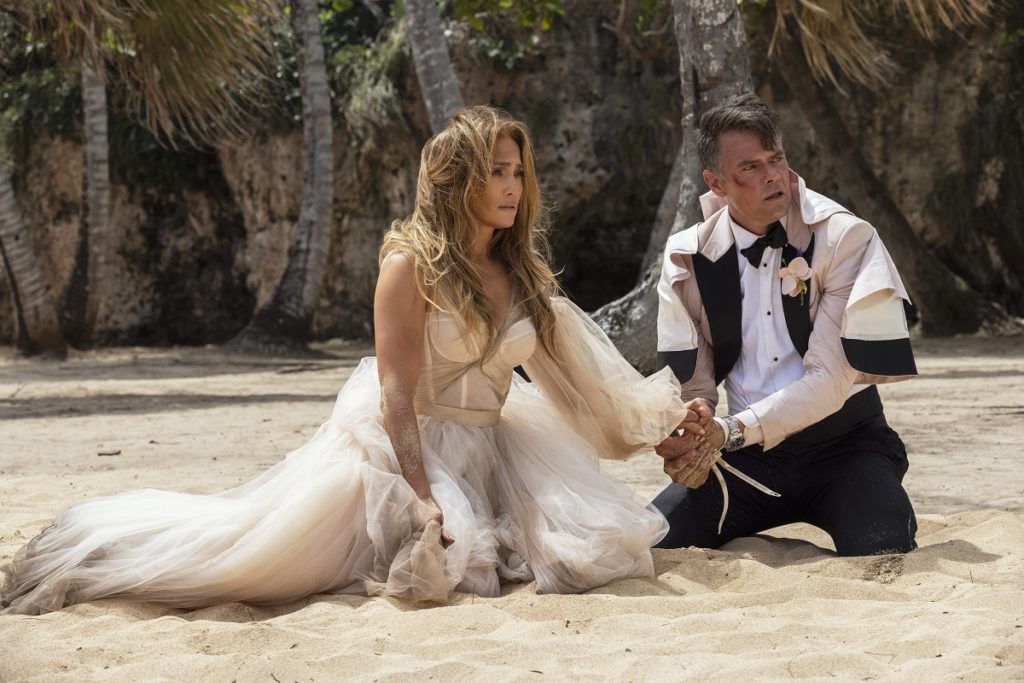 By the same token, other elements of the event help to dictate your attire. For instance, your wedding date and time of day will impact your selection, as will the venue, theme, colour palette and number of guests. A country wedding with a barn dance calls for different look than a modern, evening affair at an upscale downtown locale. Many grooms and brides coordinate two looks to wear for the festivities, with the groom typically donning a more formal suit or tux for the ceremony, then switching to a snazzier look for the party.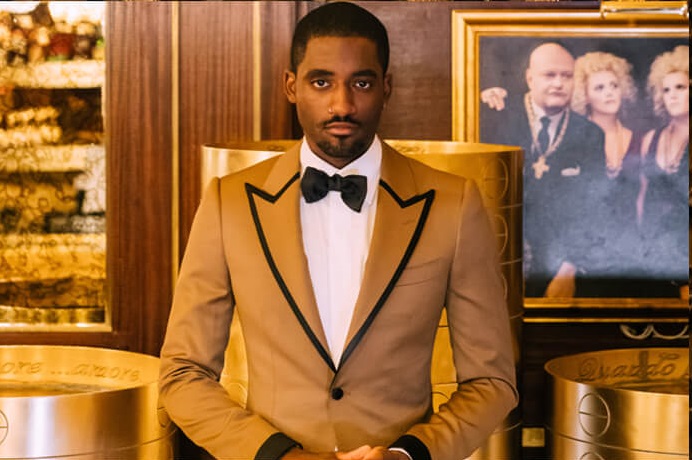 A custom suit allows you to get the details exactly the way you want them. For instance, at Willy and Sarah's 2020 wedding at the Mill of Kintail, Willy's custom suit had music notes on the inside, along with the wedding date sewn in and his initials on the cuff. On the other hand, you can style a made-to-measure or off-the-rack suit to be distinctive. And colour isn't just for the tie or the pocket square. For a fall or winter wedding, deep purple, burgundy, dark green, midnight blue and rich brown are some hues you might want to consider, along with textures such as velvet, cashmere, wool, flannel and tweed.