The latest bridal looks are as diverse as the inspired, one-of-a-kind wedding days that have emerged from 2020. That's something to celebrate.
There's definitely a trend to less contrived, more carefree styles that suit less formal, more intimate celebrations. If and when gathering restrictions lift, though, you can still rock a dress (or two) with effortless grace and a dash of signature sass.
Design Spotlight: Aurélia Hoang
Based in Toronto, bespoke wedding gown designer Aurélia Hoang creates modern dresses that are both chic and easy to wear. From modern and elegant to boho and whimsical, these designs highlight a bride's silhouette, while also reflecting her unique personality and style. As the website, aureliahoang.com, notes, "Sophistication is a signature of the collections, with a touch of daring."
Aurélia is a native of Versailles, France and she studied at Istituto Marangoni in Milan, Italy. Later, she worked for notable designers including Kenzo and Isabel Marant. Since 2010, she's been designing bespoke wedding dresses and she recently moved her family to Toronto. That means you can make an appointment and try on dresses at the studio in the Danforth neighbourhood. There are different price points to accommodate even modest budgets, and designs can be fine-tuned so that your gown is uniquely and gloriously "you."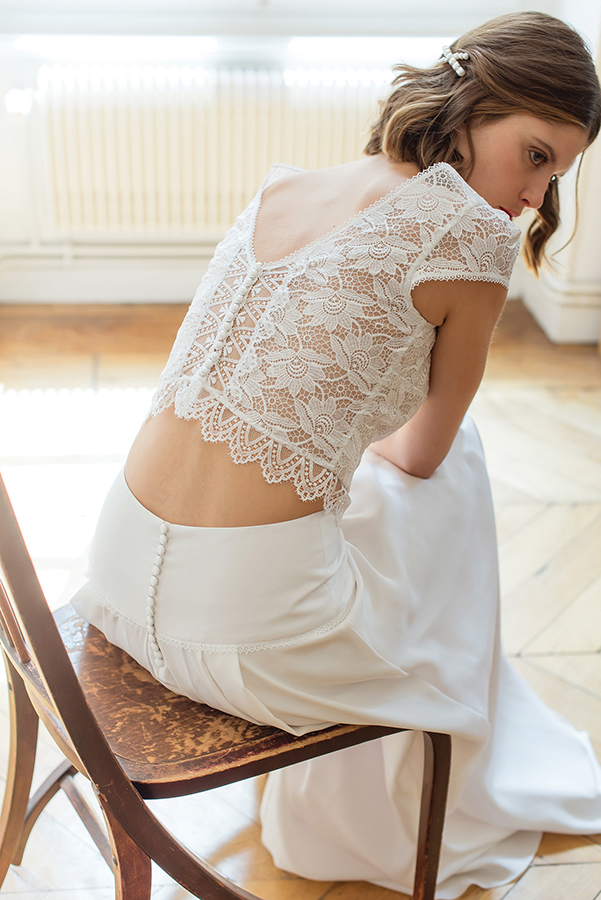 Two-Piece Ensembles
Dare to wear something decidedly, stylishly different: a two-piece outfit that expresses your feminine aesthetic and personal flair.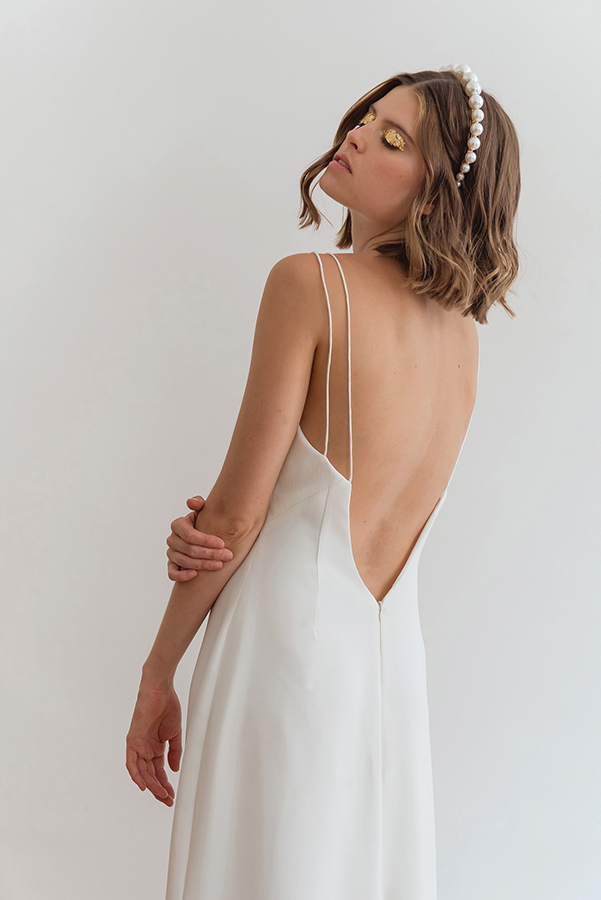 Sleek Minimalism
Slip dress? Check. Simple lines, refined design? Yes. While you want a dress that best suits your personal aesthetic and body type, the latest designs are remarkably unfussy, unforced and informal. You can walk lightly and move freely.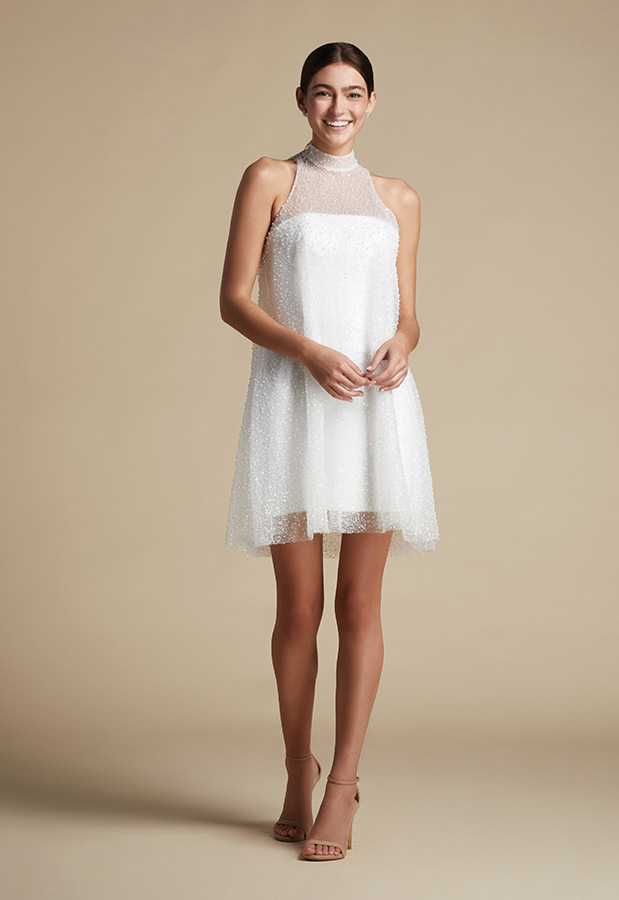 Short Hemline
Whether you're planning two wedding dates or one, a short dress is definitely an alluring, up-to-the-minute option. It's perfect for showcasing great legs and for dancing with ease in a ballroom or field of daisies. Bonus: Think of the shoes!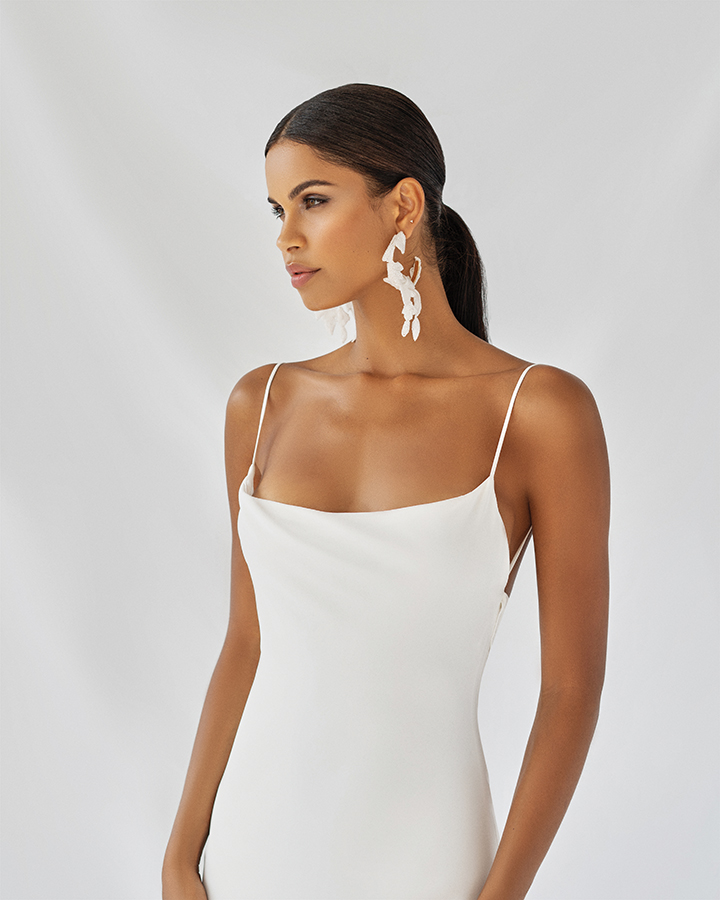 Square Necklines
Super flattering and on trend, the square neckline accentuates your collarbone and your décolletage. Though the look hearkens back to the Renaissance era, the latest iterations are distinctly modern and fashion-forward.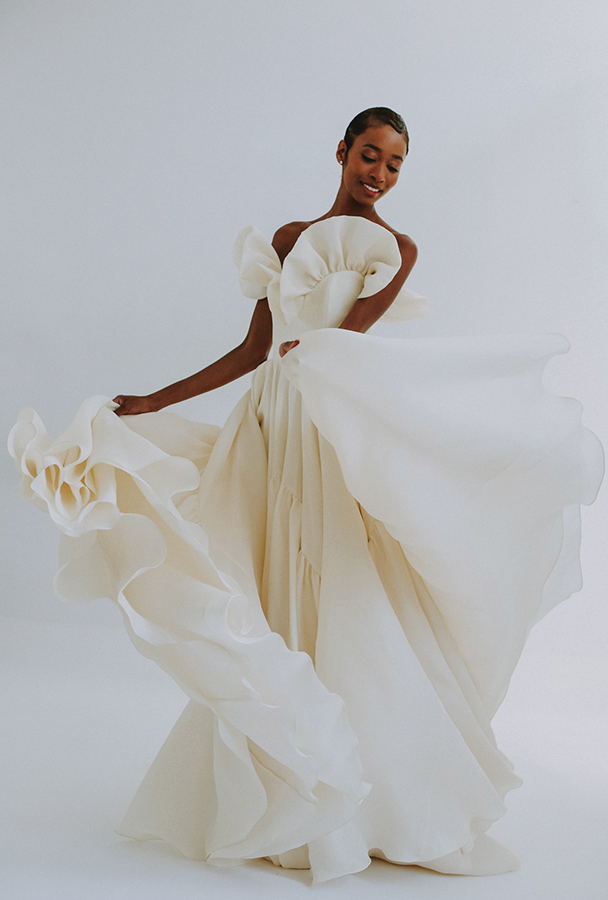 Feminine Confections
Ruffle it up in a feminine, romantic look. With these fetching, floaty new designs, you can enjoy the swirl and added dimension, without having to contend with extra weight or constrictions.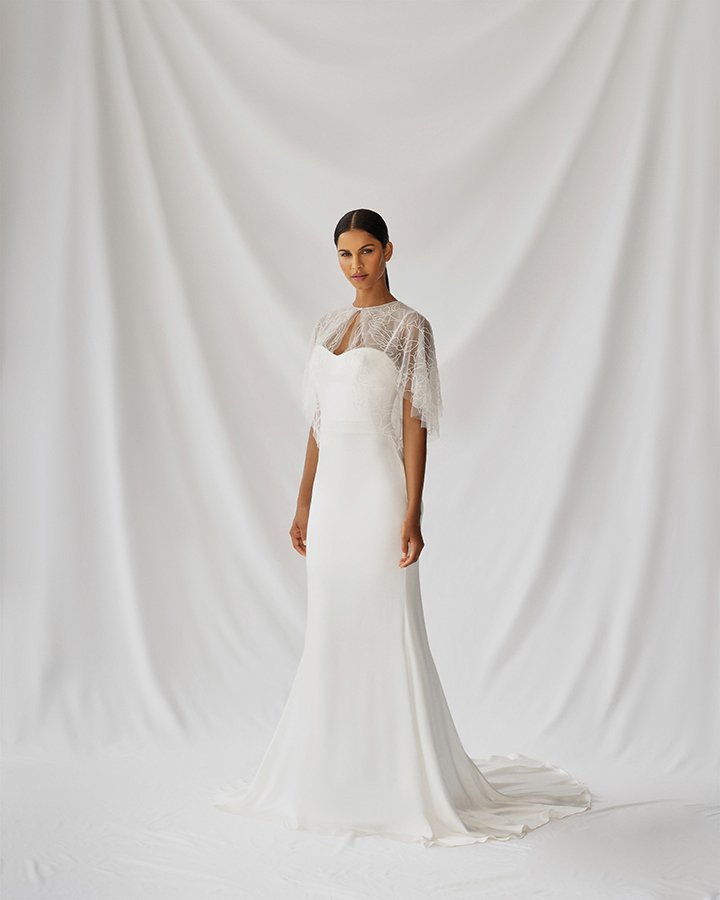 Capes
Instead of a veil, consider an eye-catching (and removable) accessory for your shoulders.