Who doesn't covet an LBD? A black leather jacket? Charcoal walls, ebony window frames, sable hued stilettos and sleek—or sumptuous—black décor? Beloved by fashion, style, arts and design enthusiasts, black always makes a powerful statement.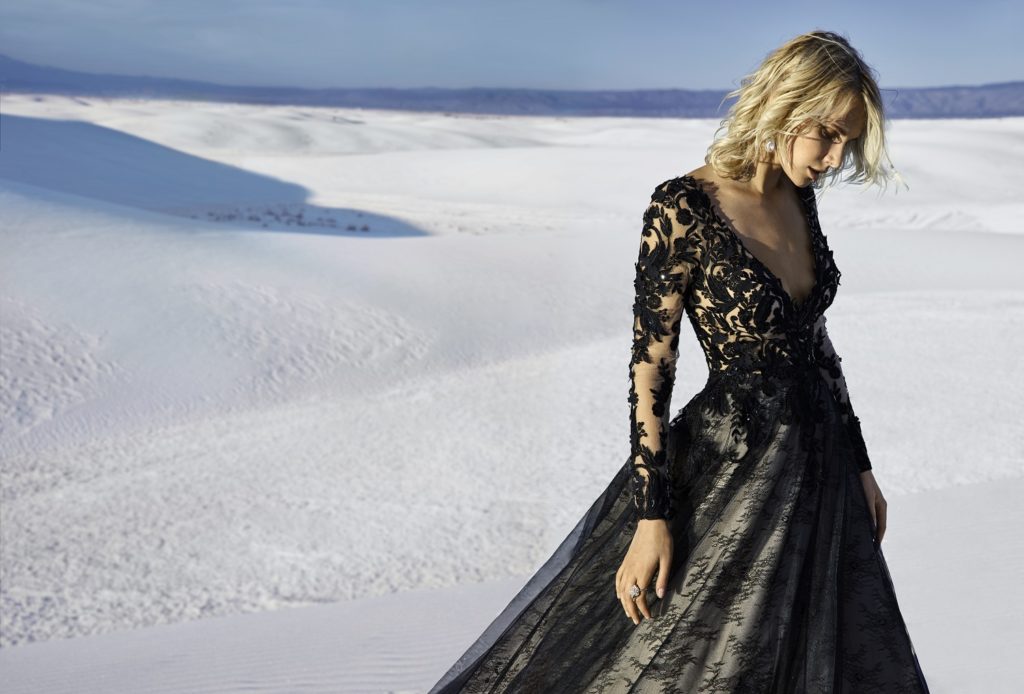 If you love it, why not embrace it for your once-in-a-lifetime celebration? An uber versatile classic, black is the interpretative gift that keeps on giving for stylish brides. Whether you're planning an outdoor boho event, a waterfront soiree, an edgy steampunk or goth affair or an elegant, formal black-tie occasion, black will have you covered with flair.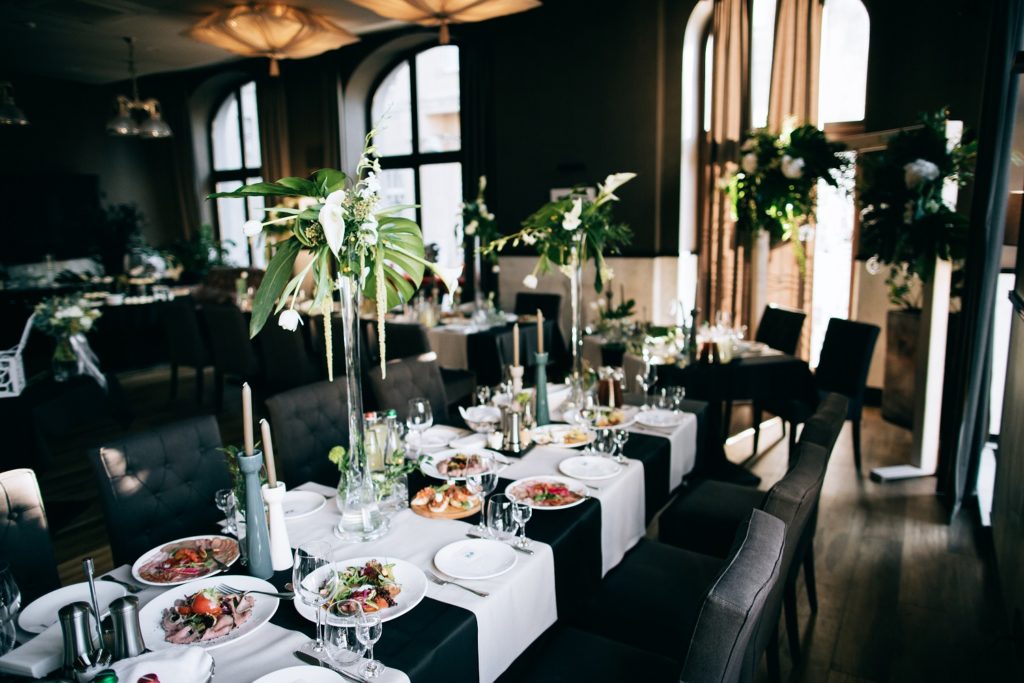 It pairs beautifully with any and pretty much all other hues. Black and white is a timeless combo, as is black and gold, black and silver, black and pink or powder blue or violet or pastel green. You get the idea. There are no limits. How you choose to use black and showcase it or incorporate it as part of your wedding aesthetic will impact the look of your day.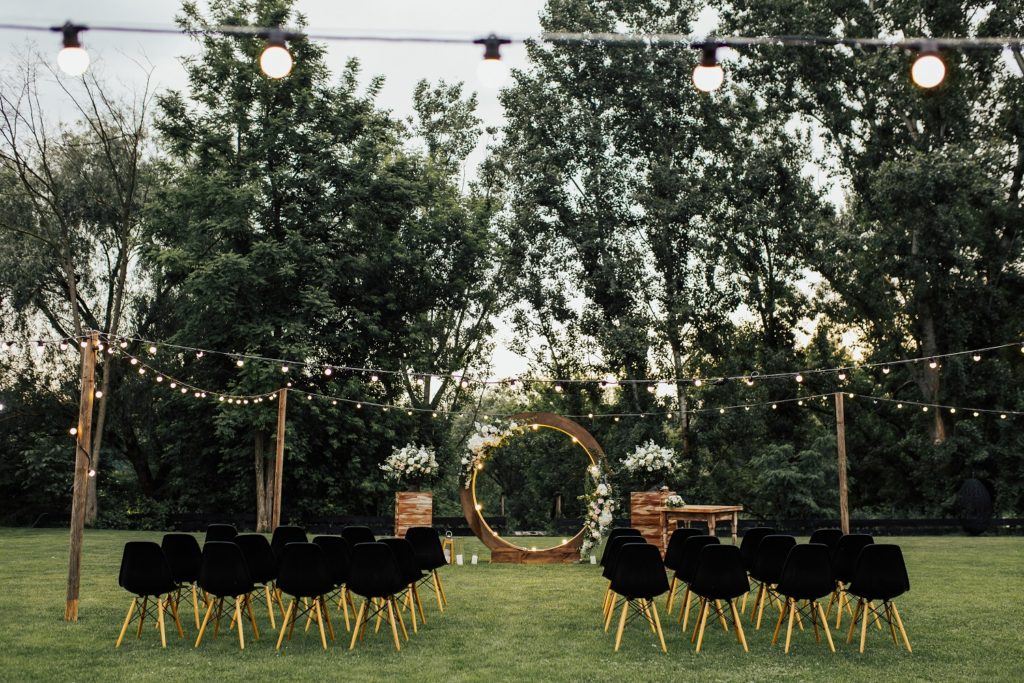 Want big, black Wow Factor? Upend convention by wearing a fabulous black wedding dress. Have your attendants in a secondary or contrasting colour. If you love black but want to wear traditional white for the ceremony and dinner, you can opt to have your bridal party in black.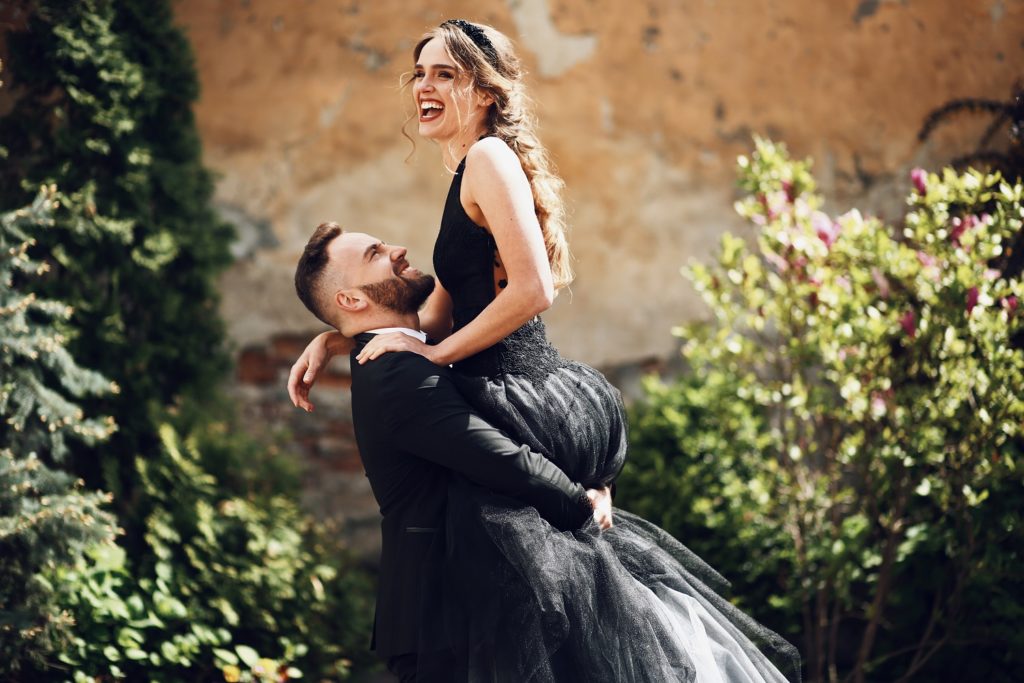 Everything from cake and balloons to napkins, table runners and wedding favours can look chic and tasteful in this most timeless of hues. You can even opt for a gorgeous black diamond engagement ring, so that sophisticated black magic stays with you, and your partner, always.