110 Place D'Orleans Drive Place D'Orleans Shopping Centre Orleans, Ontario
La Maison D'or When Only the Best Will Do!
A Family Business
La Maison D'Or is a family business that has served the Ottawa area for over 60 years! Founded by Bill and Julie Harden in 1949, Brent was brought up in the jewelry business. "We learned from our parents how to treat our clients and friends with respect and to pride ourselves in doing quality workmanship."
In business at Place d'Orléans for over 35 years, Brent and the staff of La Maison D'or invite you to enjoy a better buying experience at their exciting newly renovated store.
Offering a prestigious modern look, the store has many new features designed to provide you with a more fulfilling and informative shopping experience.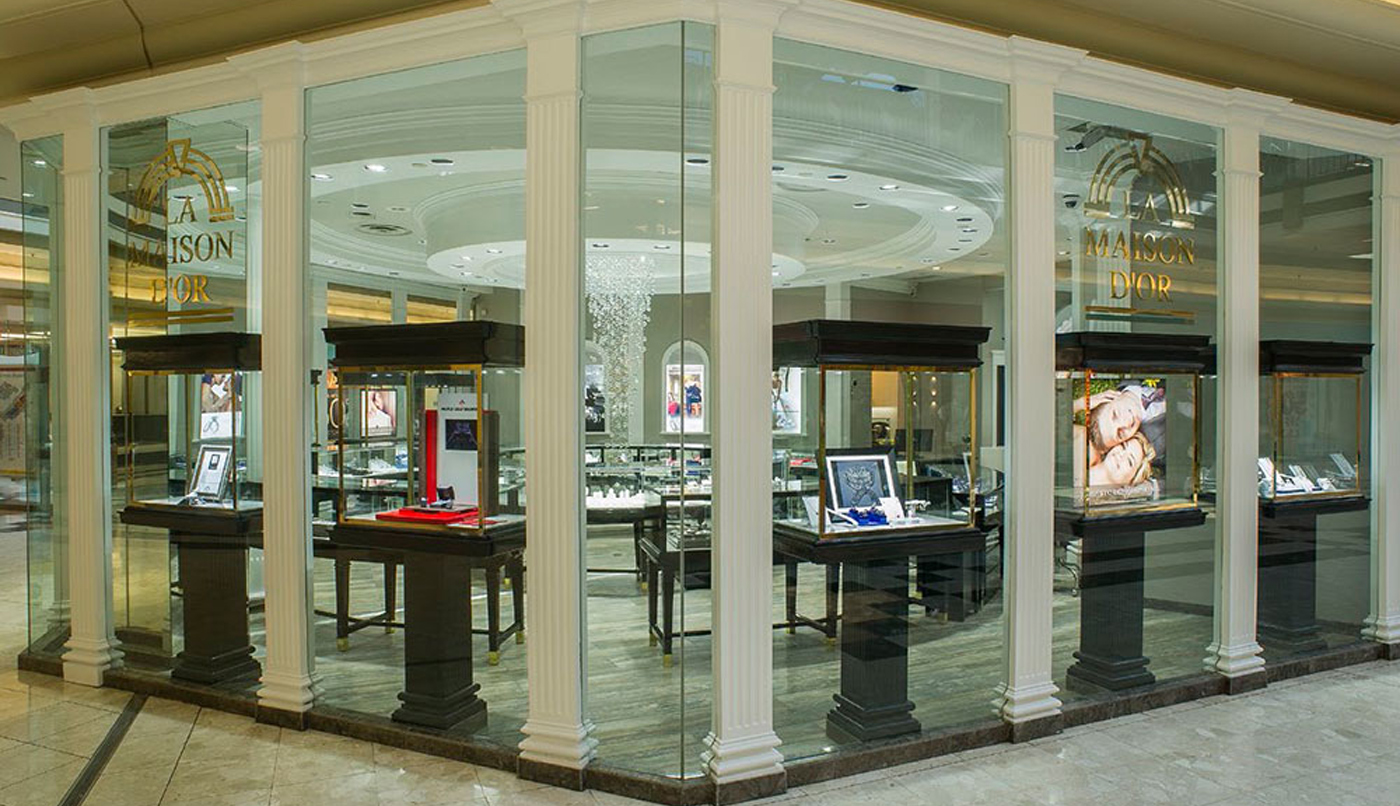 Accredited Staff
All our staff take continuous training in the art and science of diamonds and jewellery. As members of the American Gem Society, they must pass rigorous annual exams to meet the society's high standards for knowledge, integrity and strict ethical conduct.
The store has an AGS accredited diamond grading laboratory to ensure you get the quality of diamond advertised. If any diamond does not meet our rigorous standards then it is returned to the supplier.
La Maison D'or carries hundreds of beautiful designer settings to accommodate most price ranges. We also offer a vast selection of quality stones, including FireMark Princess cut diamonds, Fire Cushion diamonds and Maple Leaf Canadian diamonds.
Custom Design
La Maison D'or also provides on-site design services. Most people don't know they can create their own one-of-a-kind piece of jewellery for about the same price as a manufactured one. The designers can take your idea, rough sketch, photo or even a fond memory and create a piece that will be treasured for a lifetime.