Eugénie and Michael | October 30, 2021
Photos by MochaTree Studios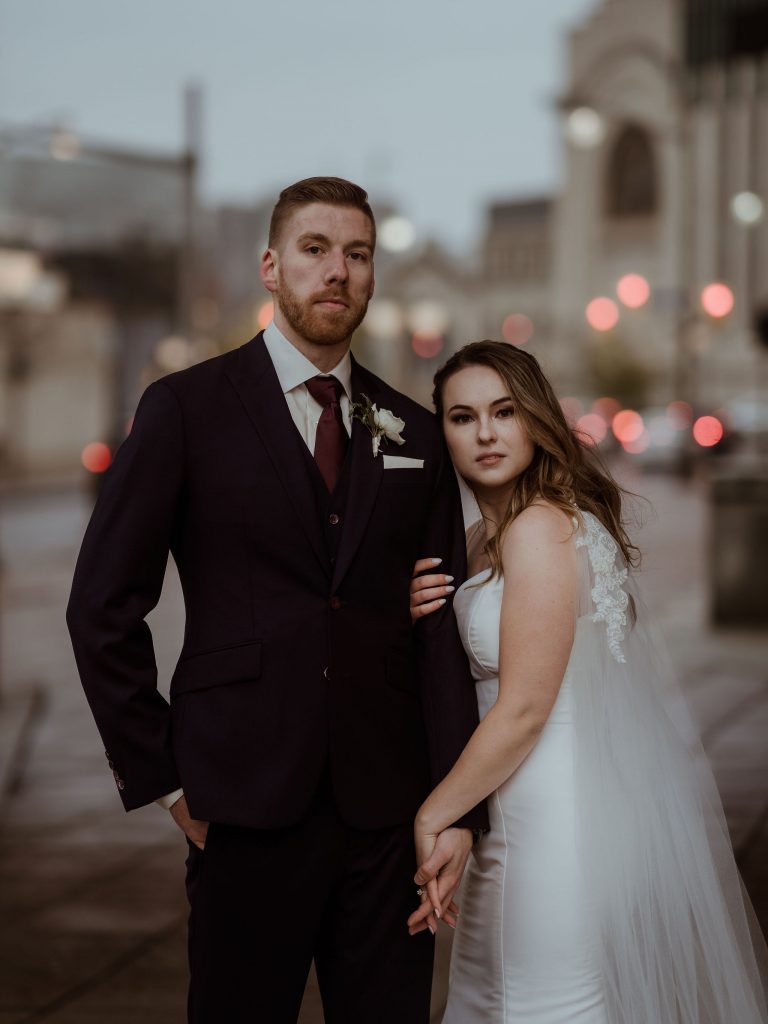 After meeting as students at the University of Ottawa in 2014, Eugénie and Michael got engaged in December 2018 and picked a wedding date in June of 2020. Of course, like so many bridal couples, they were forced to make adjustments. After postponing the June 2020 date and then a June 2021 plan, they revised their guest count from 120 to 45 and proceeded with a late October
celebration. "This decision wasn't made lightly, as we knew there would be little chance for our relatives to travel to Ottawa to attend our wedding," Eugénie notes. "Although their presence was missed, we couldn't be happier with our special day." In the end, the bride and groom were surrounded by immediate family and their closest friends.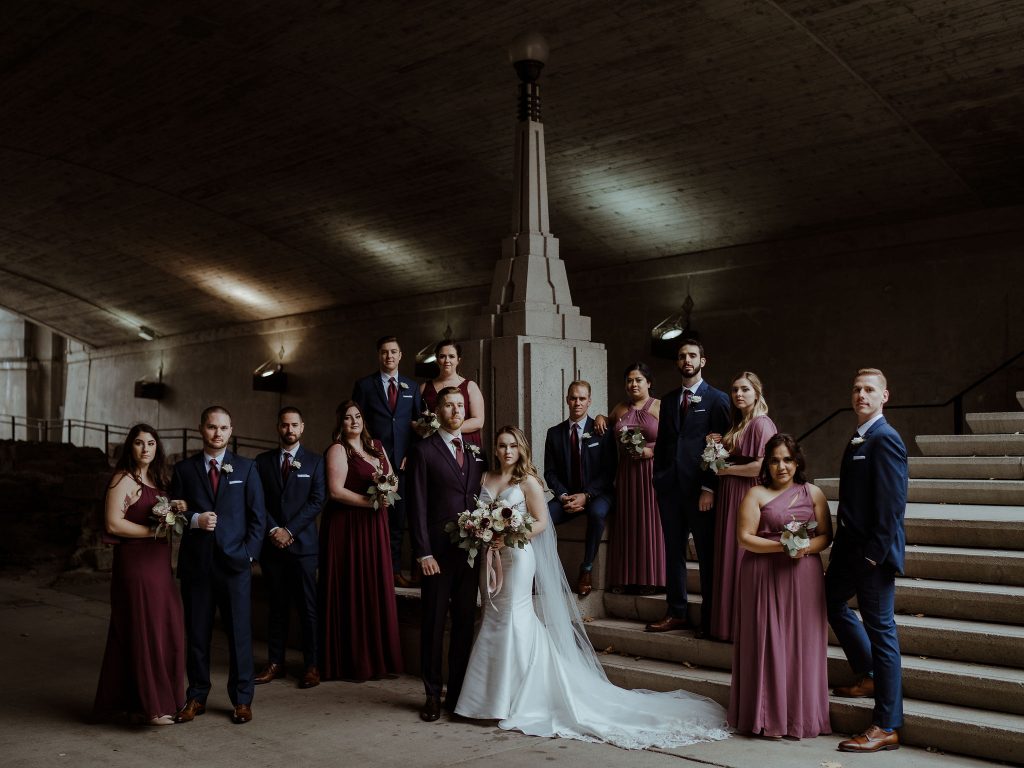 The theme for their day was Against all odds, love conquers all, the colour palette was ivory, blush, deep burgundy and gold, and the style was rustic and romantic elegance, achieved with an abundance of candles, twinkle lights and soft florals.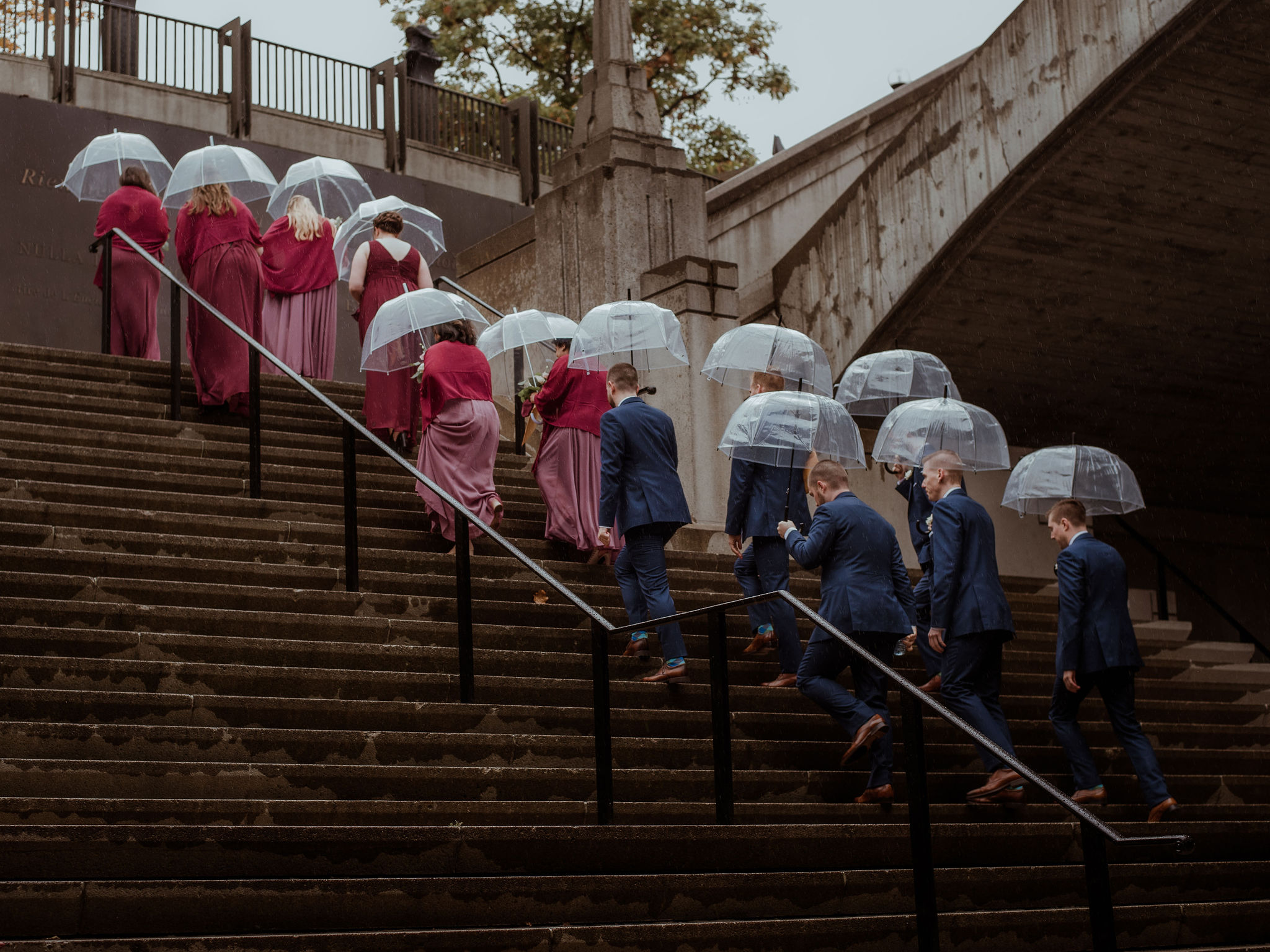 "We brought in elements from our favourite interests to bring our guests into our world and focused our attention on small details that speak to who we are and what we love," the bride continues. "As beer amateurs, we transformed our cocktail hour into a gastronomic beer and food tasting with the brewing experts at the Mill St Brewery.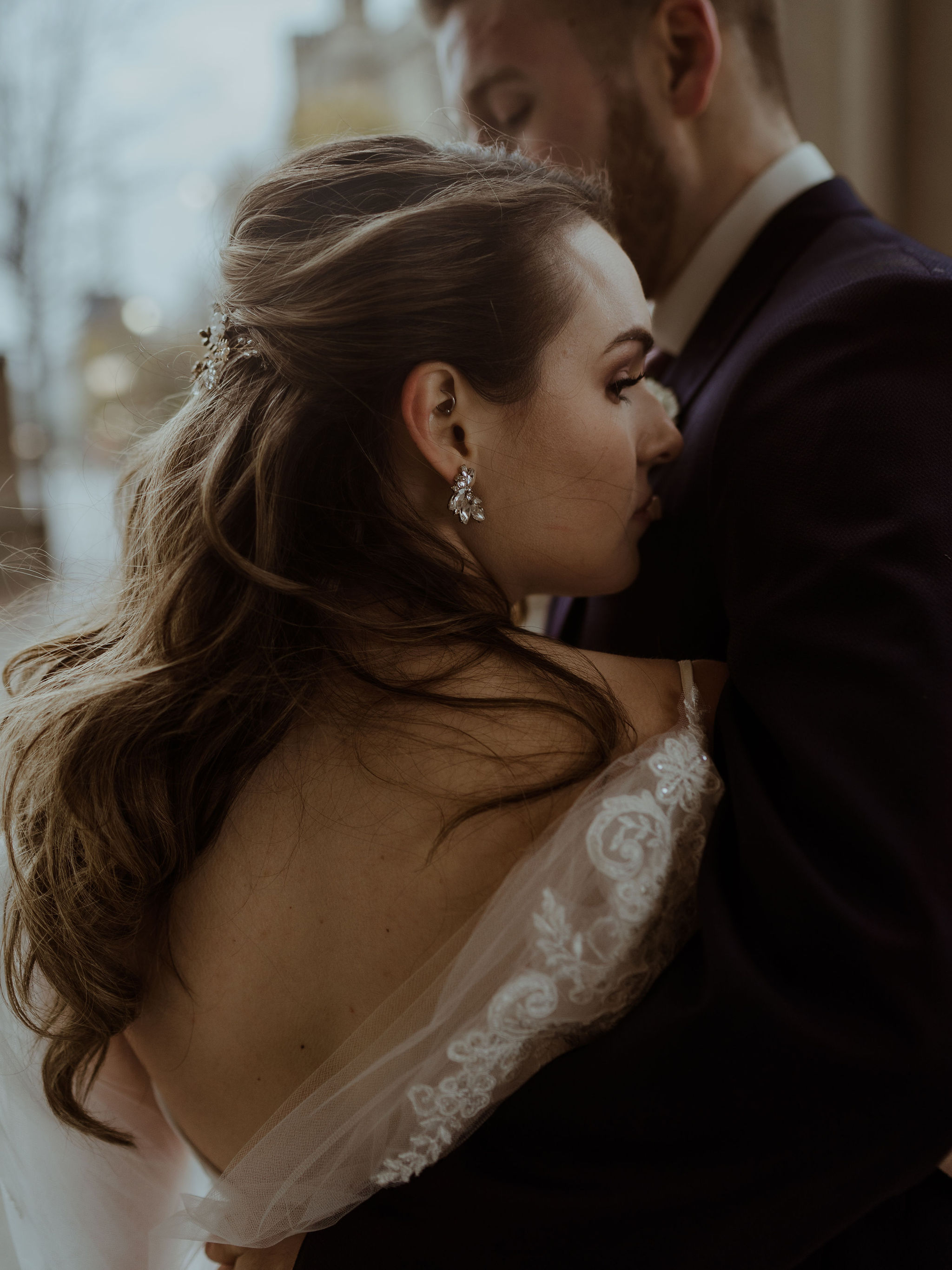 "In place of dancing, we brought in a professional comedian to MC the evening and keep guests laughing with some stand-up comedy tailored to us. We kept our guests well fed and well hydrated with a multi-course menu finished off with the delicious donuts from Ottawa's very own, SuzyQ. This was paired with our signature cocktails inspired by our sweet pup, Loki."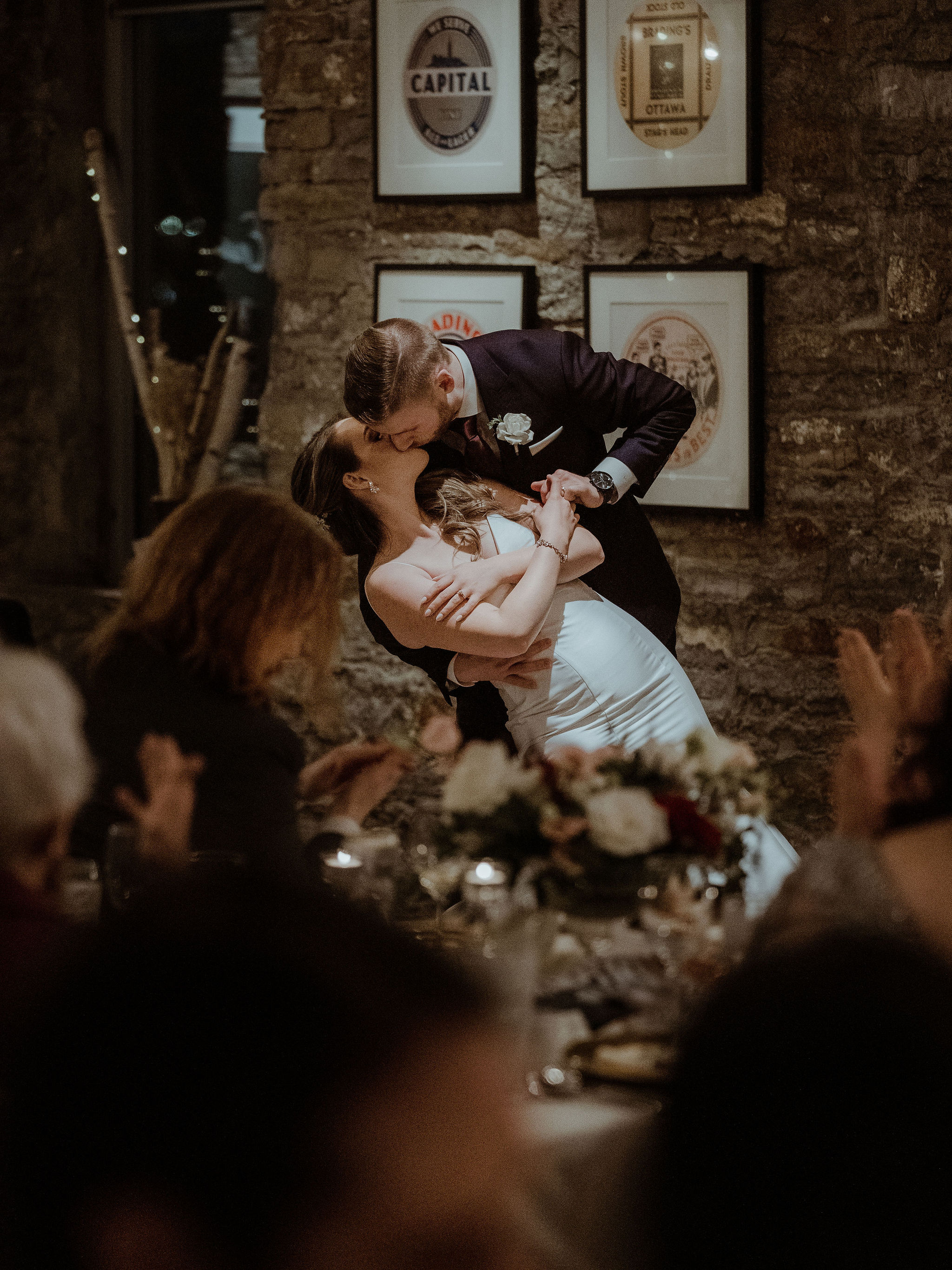 One particularly memorable highlight of the day was with speeches. "There was not a dry eye in the room as each speaker took the microphone," Eugénie recalls. One of the speakers was the bride's grandmother, who travelled to Ottawa from New Brunswick for the big day. "Having been married for more than 60 years, she took the microphone to impart important advice and some anecdotes about helping your marriage last the test of time."
The Details:
Ceremony Venue: Notre-Dame Cathedral
Reception Venue: Mill St Brewery
Coordinator: Christine Neville, Mill St Brewery
Photographer: MochaTree Studios
Brides' Gown: La Maison Bridal
Custom Cape Veil: Rose's Custom Sewing
Bride's Jewellery: Olive + Piper
Bride's Hair Accessory: Brides & Belts
Groom's Attire: Surmesur
Bridesmaids' Dresses: David's Bridal
Groomsmen's Attire: Moore's
Flowers: AM Floral Studio
Hair: Shannon Doyle Beauty and Richardson Hair Design
Makeup: One Fine Beauty
Cake: Christine Bergeron
Desserts: SuzyQ Donuts
DJ: Interlace Events
String Trio: Duo d'Amore
Comedian/MC: Todd Van Allen
Linen Rental: Mastermind Events
Drapery, Twinkle Lights: Maverick Event Planning