Pierre and Sonia | September 18, 2021
Photos by Frédérick Brault, Brophoto Mariages/Weddings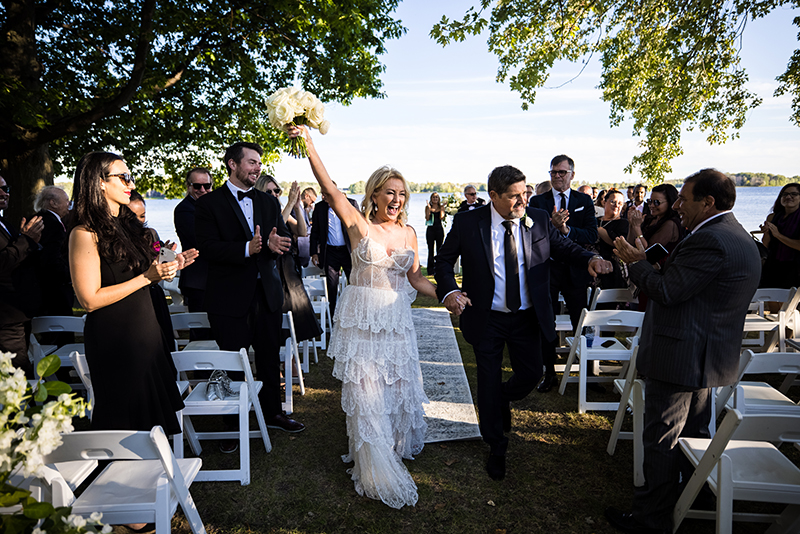 When Pierre and Sonia met in 1988, she was a manager at the Bank of Montreal and he was a client at the branch. He invited her to dinner, and next thing you know they were an item. There were celebrations with family, then dream trip to Europe, and in time an even bigger dream came true: their baby girl Victoria made them a family.
"The birth of our daughter in 1991 was the greatest gift life has given us," says Sonia. In 2007, though, the couple called it quits. It was nearly a decade later that they reunited. By then, 2016, they knew they wanted to be husband and wife.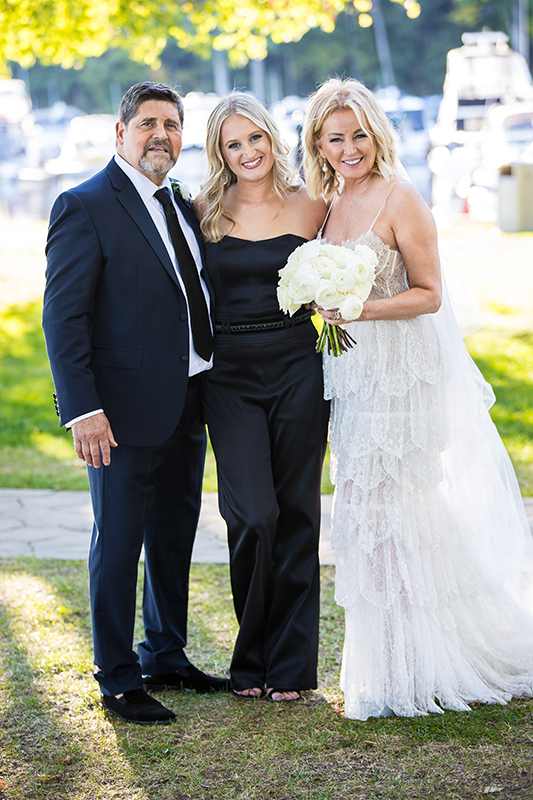 And when their day to exchange vows finally arrived—Saturday, September 18, 2021—Victoria served as their wedding officiant. "It was a very moving experience for us and our guests," Sonia says, to witness their beloved daughter lead the wedding ceremony. "It was always Victoria's life's dream to have her parents be married, but then to be the one to marry them was an extraordinary experience."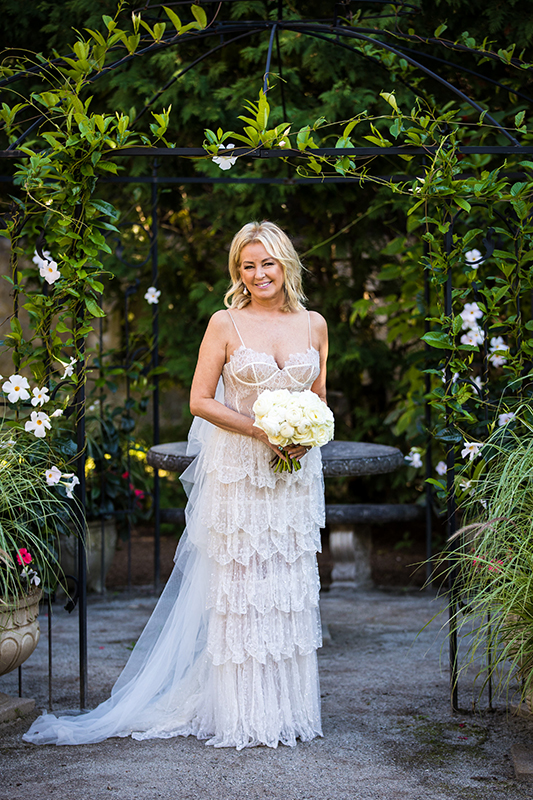 The bride says being surrounded by the love of family and friends on the big day was also "truly magical." An enchanting wedding design added to that magic. The event took place at Château Montebello, with the ceremony outside by the water and the reception at the Fairmont Le Château Montebello Golf Clubhouse. "We wanted our guests to feel this connection to nature but at the same time we wanted it to be elegant and sophisticated," Sonia notes. "The greenery, the white and pale pink flowers, the silk tablecloths, the glassware, the custom menus and seating cards, the gifts for the guests—each item was chosen with care." Candles and lighting were other key elements.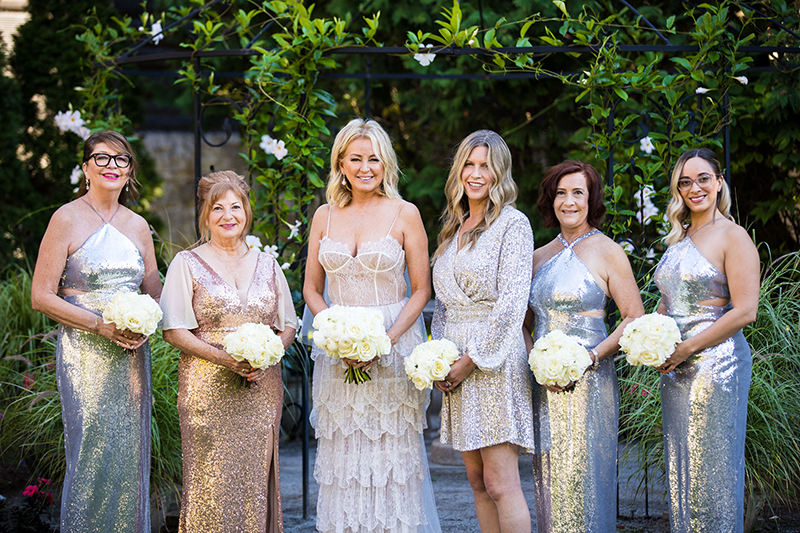 When Pierre saw the reception room for the first time, he likened it to "an enchanted fairyland" thank to the lighting and all the greenery. "That sums it up perfectly."
The Details:
Venue: Fairmont Château Montebello
Planner/Coordinator: Erica Irwin Weddings & Events
Officiant: Victoria Therrien (couple's daughter)
Bride's Gown: J'Aton Couture, Chic Parisien Miami
Shoes: Giuseppe Zanotti, Browns Shoes
Groom's Attire: Pierre Joseph Abboud, Waxman House
Bridesmaids' Gowns: Saks Fifth Avenue – Adrian Mattox
Hair: David Phaneuf, Salon Orbite
Makeup: Spa Montebello
Flowers/Décor: Sage Designs
Décor Elements: Palm trees and mums, Univert; chairs, Chez Lili; lighting and seating chart, Immo Location; linens, napkins and glassware, Groupe Célébration
Cake and Donuts: Fairmont Chateau Montebello
Music: Contracello; DJ: François Lemoine
Favours: Succulents by Victoria Therrien
Custom menus, Place cards: Denise Dion Design