Julie and Sean
Photos by Alberto Ponce Photography
Venue: Bean Town Receptions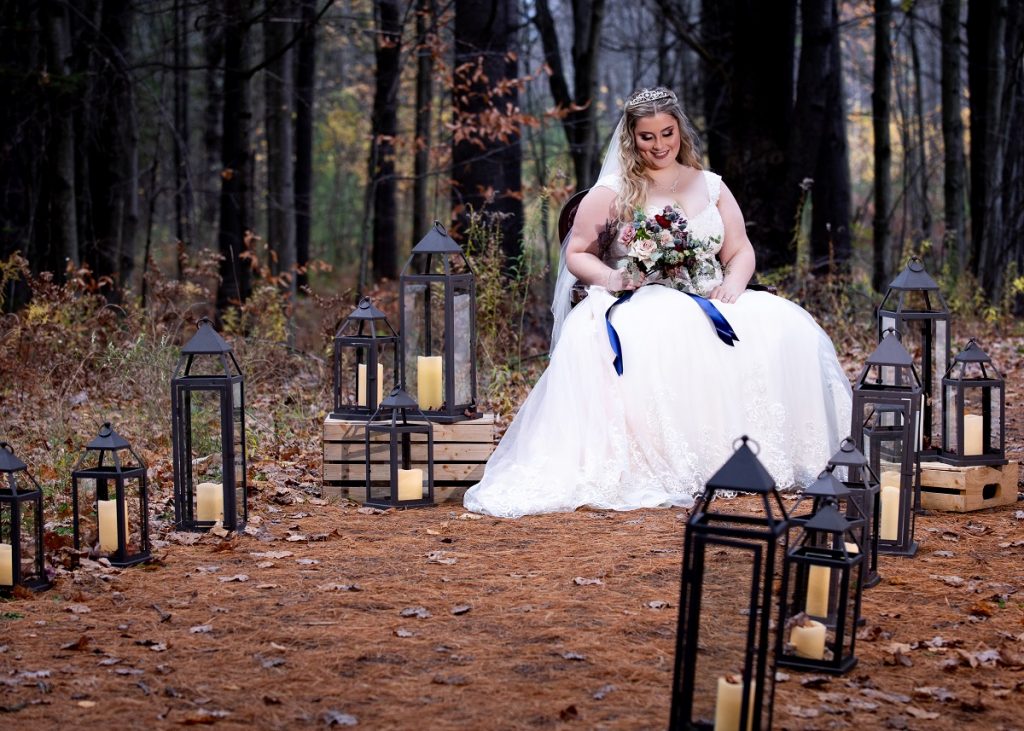 Once upon a time, a little girl named Julie dreamt of her wedding day. The girl grew up to become a nurse, and she fell in love with a fellow named Sean. Then one fine day not too long ago—nearing the end of a year that was a bit of a nightmare—all those good things Julie imagined came true.
"Every little detail fulfilled my dream," says the happy newlywed. "From the wonderful makeup and hair to the little things like my tiara, I felt like a princess in a fairytale.
"This day was perfect and was so magical."
It was also well deserved.
Julie is a registered nurse in the neurosurgery unit at the Ottawa Hospital. And she was the winner of a wedding contest by Alberto Ponce Photography, with Bean Town Receptions, to honour a local front-line worker.
"When the pandemic started to hit harder in the months of May and June, I just felt that we had to recognize the hard work of our healthcare workers," Alberto explains. His plan was to offer a wedding giveaway that would make life a lot brighter for someone on the front lines who was thinking of getting married but whose plans had changed drastically because of the coronavirus. Wanting to secure a place to make that dream day possible, the photographer reached out to Genevieve Desjardins, owner of Bean Town Receptions. Genevieve loved the idea. "She invited me to the venue to see what we could do for the winner of the contest, and I felt that it was the right place to do it." Other vendors also stepped up to help create the special wedding.
Public response to the contest was "amazing," Alberto notes. "I received about 150 emails just the first three days" from people nominating healthcare workers. After reading through all the entries, he adds, "I realized that Julie was one of those frontline workers that deserved to win it."
In fact a number of family members and friends nominated her, and she's grateful to have been selected. "I was so blessed to have been given this amazing opportunity."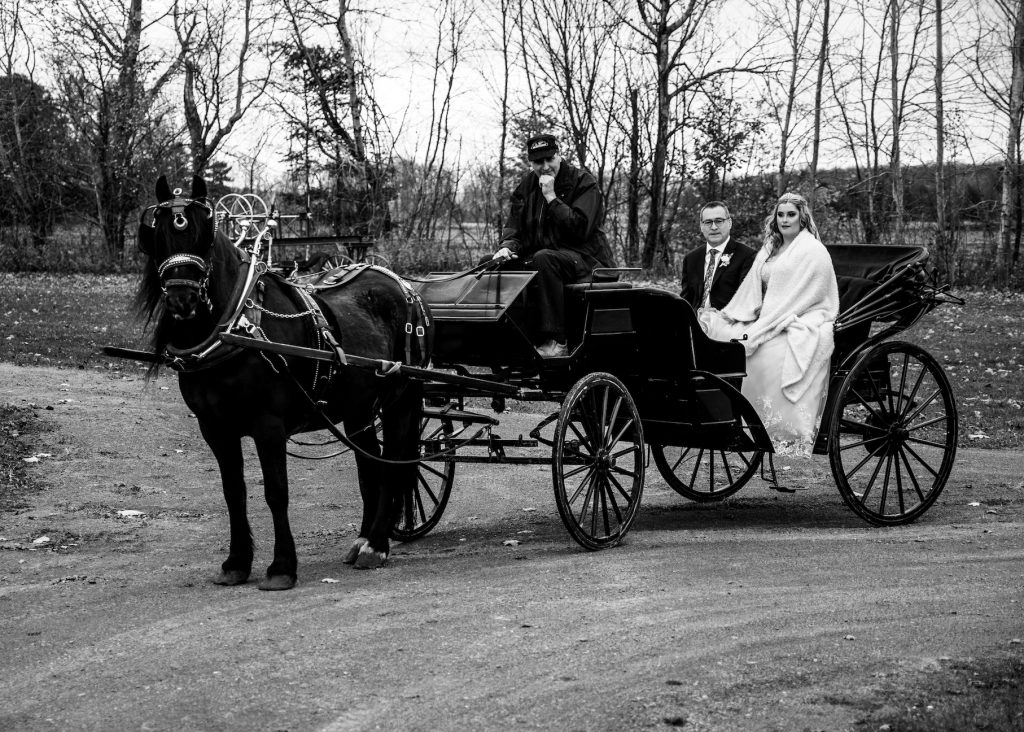 Julie and Sean's celebration took place October 24, 2020 at the popular wedding venue that's nestled on 100 acres east of Ottawa. The vibe was country rustic and the colour palette was navy and plum.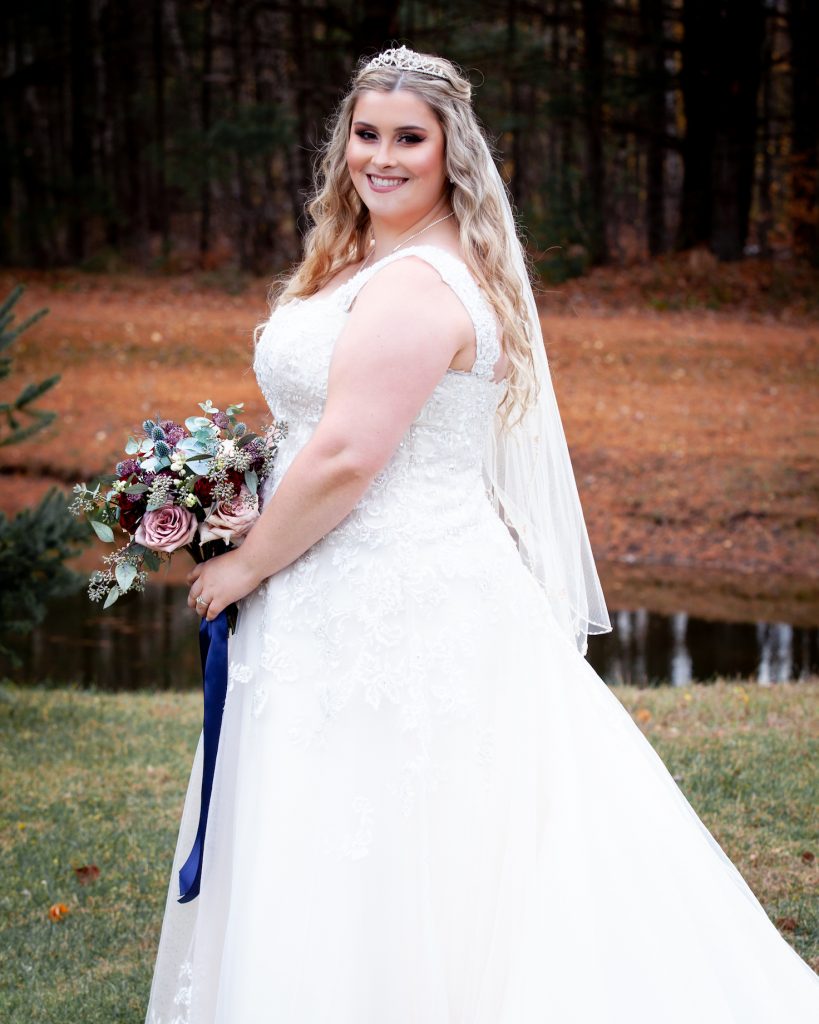 "We loved the fact that we personalized our vows," Julie mentions, adding, "We were able to have the important people there, despite the implications of COVID-19. We had 40 people at our outdoor ceremony, following social distancing rules. Afterwards, we had an outdoor cocktail hour."
Light snacks were individually packaged to prevent cross contamination.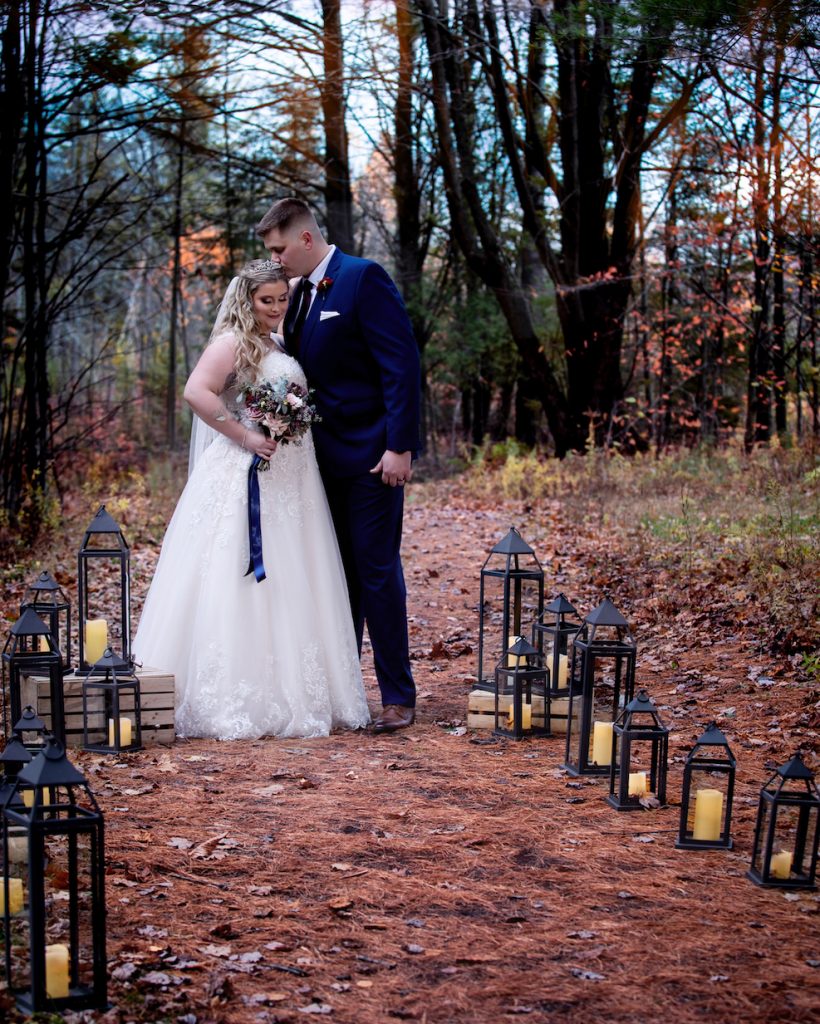 At this outdoor wedding, not only were social distancing rules followed, light snacks were individually packaged to prevent cross contamination.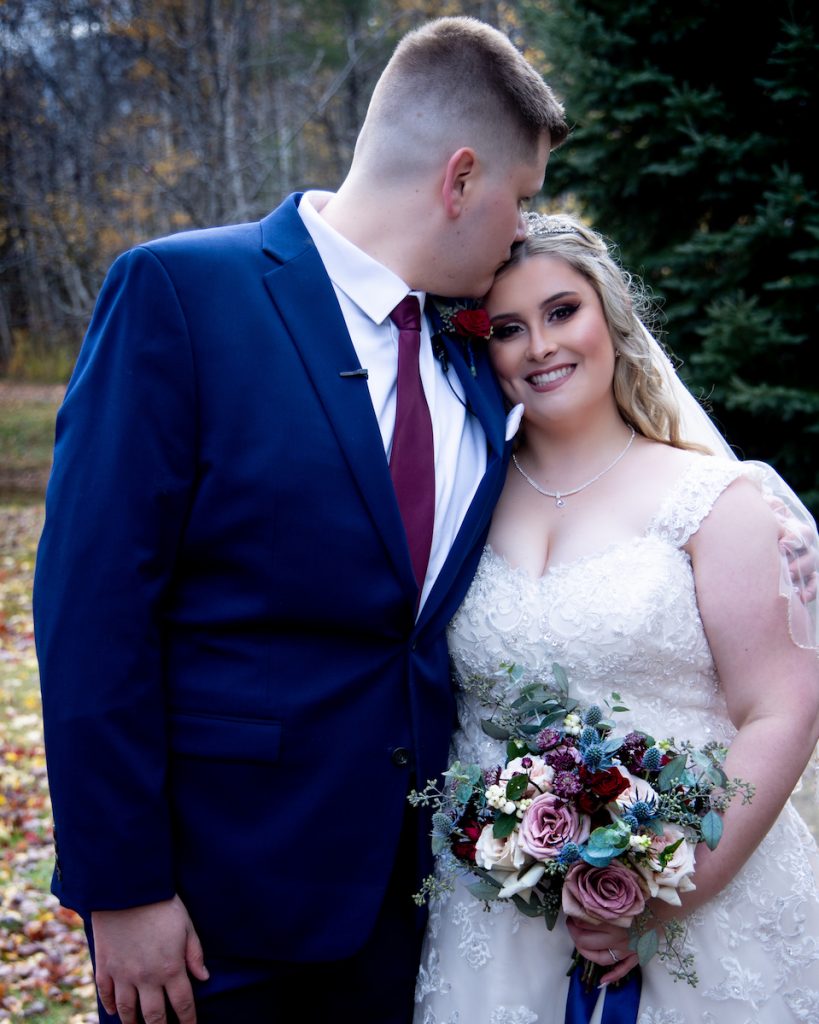 Following cocktails, most guests departed, while the bride and groom, bridal party and immediate family remained for a wonderful dinner indoors.
"The first dance was by far the highlight of the day for us," the lovely bride reveals. "We danced to our favourite song, called Makin' Me Look Good Again by Drake White. There was something special about being on an island in the middle of the pond dancing with my soulmate, with fireworks in the background. It was perfect. We will cherish that moment for the rest of our lives."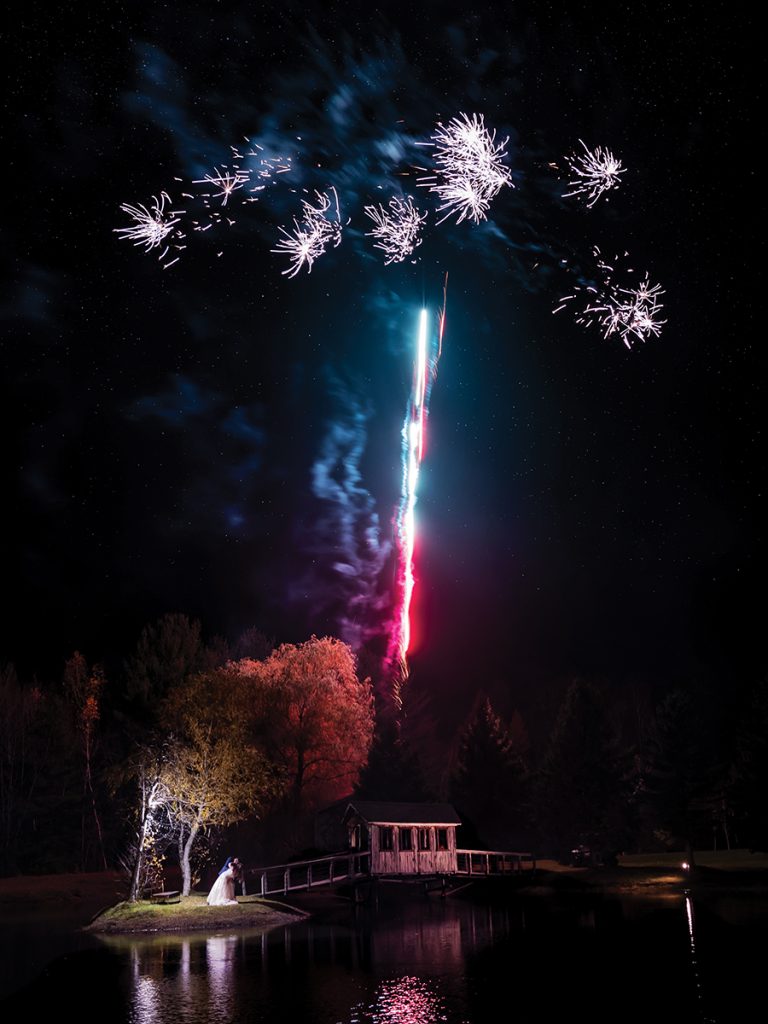 Flowers: AM Florals
Gown: David's Bridal Ottawa
Hair: Jessika Lemay Hair
Makeup: Daniella's Makeovers
Shoes: David's Bridal Ottawa
Carriage: Bean Town Receptions
Bridesmaids' dresses: David's Bridal Ottawa
Groom's and groomsmen's attire: Tip Top Tailors
Shawl: David's Bridal Ottawa
Tiara: Vivah Jewellery
Groom's Hair: @aymzztouch
Rings: True Bijoux
Bridal Party
Maid of Honour – Mylaine Gagnier
Bridesmaid – Maryse Gagnier
Bridesmaid – Jeanick Amos
Best Man – Joel Seary
Groomsman – Drew White
Groomsman- Chad MacDonell