Amanda and Paul | June 4, 2022
Photos by Jason Herda
As the saying goes, there's no place like home—especially when it comes to hosting your wedding. For Amanda Loppen it was extra special to hold her celebration at the place where she spent her childhood.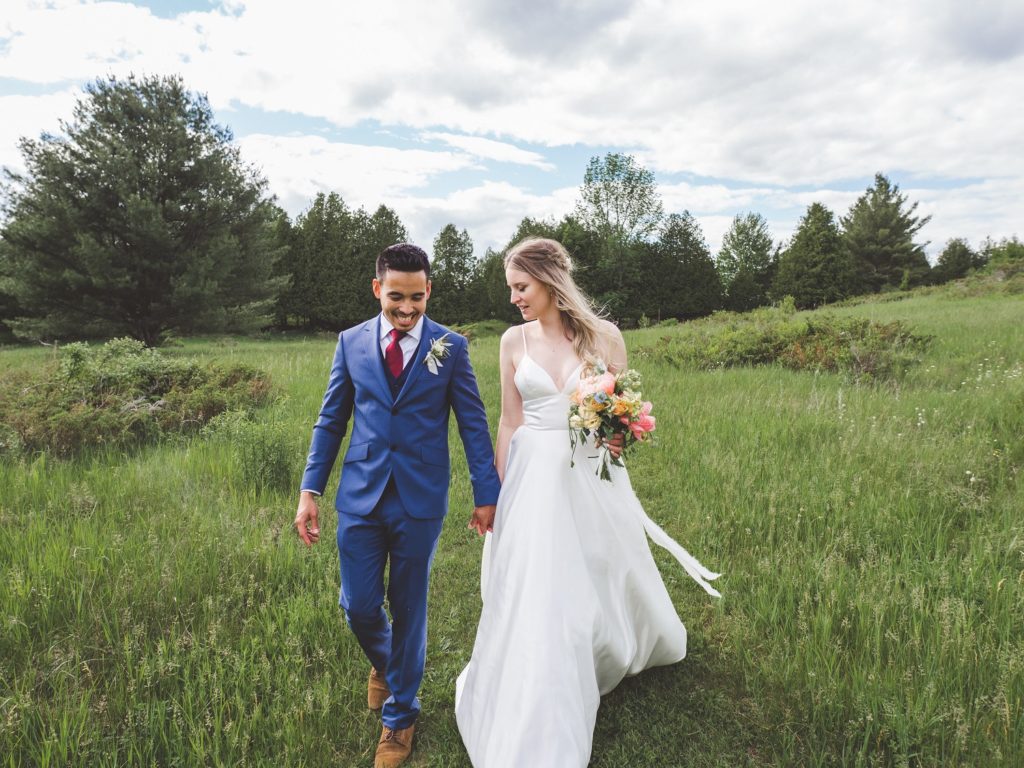 That place was a farm in Lanark, where she and her brothers grew up climbing trees and roaming freely. "I had always envisioned being married in my front yard, underneath the hundred-year-old maples that stood there," she explains. There was only one problem. Her parents had sold the property.
Still, when she and her fiancé, Paul, went searching for a wedding venue, "each one didn't feel personal enough," Amanda says. "I ended up emailing the new owners of the farm and they were so wonderful and supportive and really made the place a fairy-tale." The property, at 647 Rosetta Road in Lanark, is now an alpaca farm called Rosetta Hills. Though the site offers alpaca parties, mini putt and farm visits, the new owners hadn't yet ventured into the realm of accommodating weddings. For this couple, though, they did.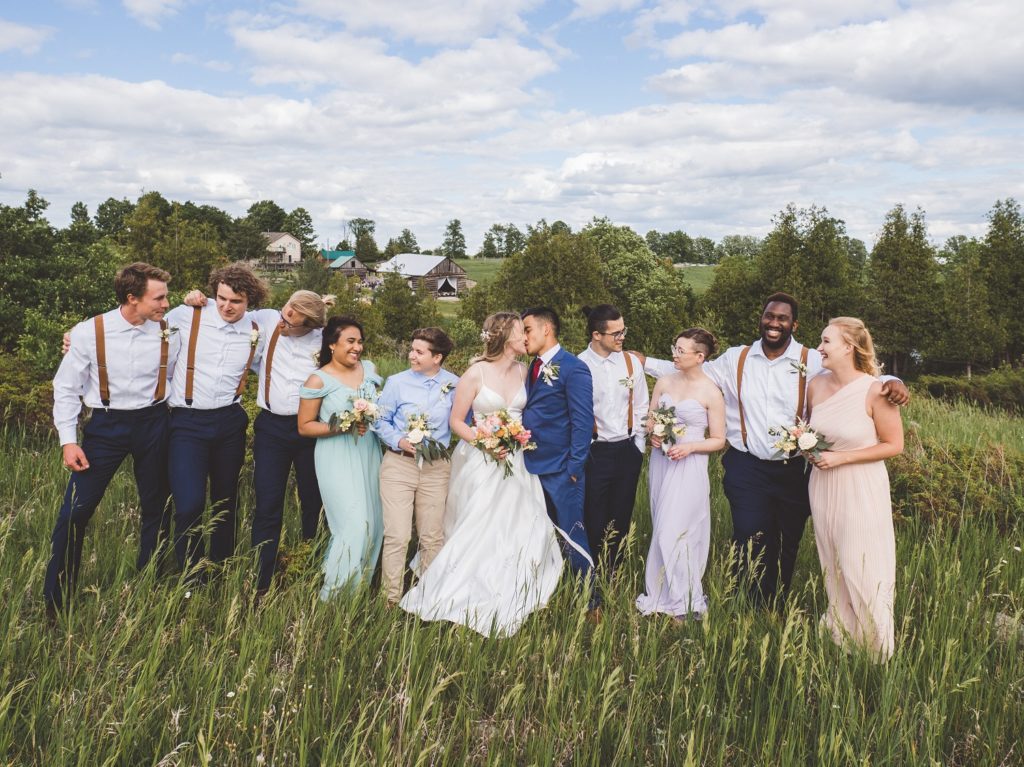 "It was wild to walk through the same fields I used to run through with my brothers, covered in dirt and probably playing some sword game, but this time I was in a bridal gown," Amanda says. With photographer Jason Herda taking photographs, she relived memories of her childhood while also making new memories with Paul.
There were many other highlights during this day at the farm. "We loved seeing how all the decorations and planning worked out," the bride notes, adding there were so many family members and friends on hand to set things up "that when we walked into the venue our jaws dropped from how great it looked."
The couple were also thrilled to be able to say their personal vows in front of a lot of people they hadn't been able to see for a long time due to COVID-19. The food was amazing, the bride says, the speeches were beautiful and "dancing the night away," was pretty wonderful too.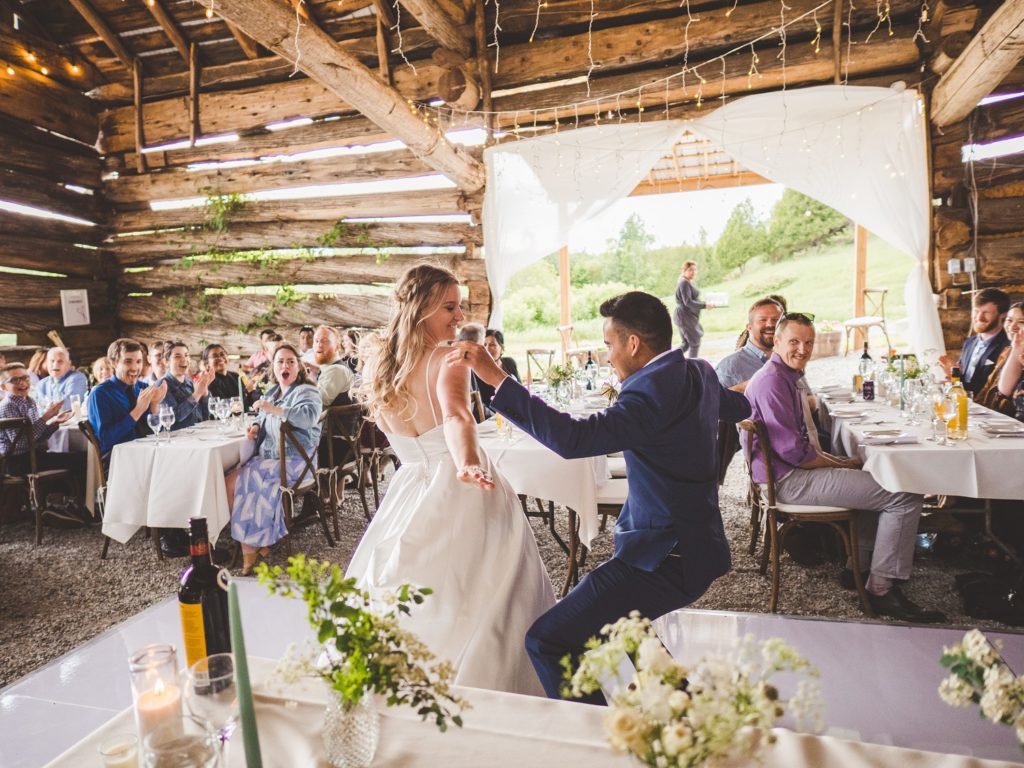 Describing Amanda and Paul's wedding as "beautiful, nostalgic and wonderfully playful," Jason Herda points out a wedding isn't "just about two people joining; it's the celebratory crossroad where your past and your future meet."
The Details:
Couple: Paul Loppen and Amanda Loppen
Date of Wedding: June 4, 2022
Venue: Rosetta Hills Farm
Officiant: Nathan Goos
Photographer: Jason Herda
Brides' Gowns/Attire: La Maison Bridal Boutique
Flowers: Sarah Chan: Botanical Encounters
Hair: Emma Pilipchuk
Makeup: Sydney Lawrence
Cake: Lauren Hills
Food and Desserts: East India Company
Music: Midnight Music