Photos by Barbara Ann Studios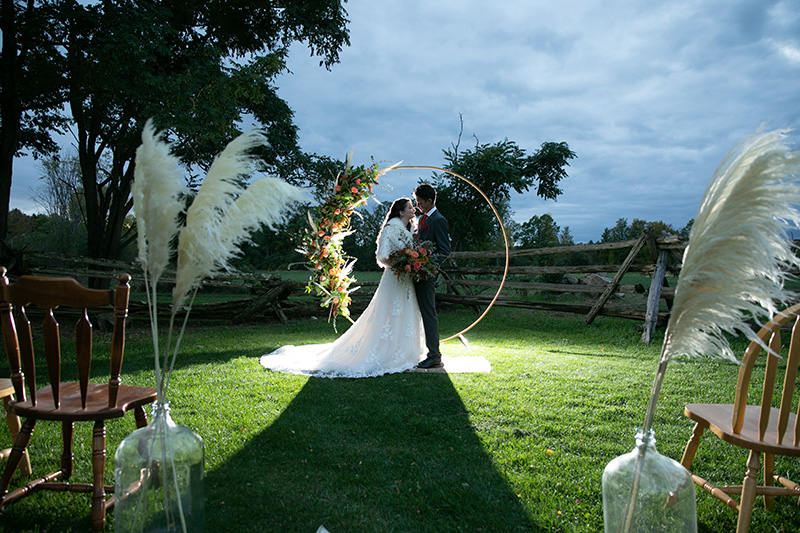 One of the prettiest towns in the province, Perth, Ontario, is also a captivating destination for all things wedding. Less than an hour south of Ottawa, the welcoming community is steeped in history and nestled along the banks of the Tay River.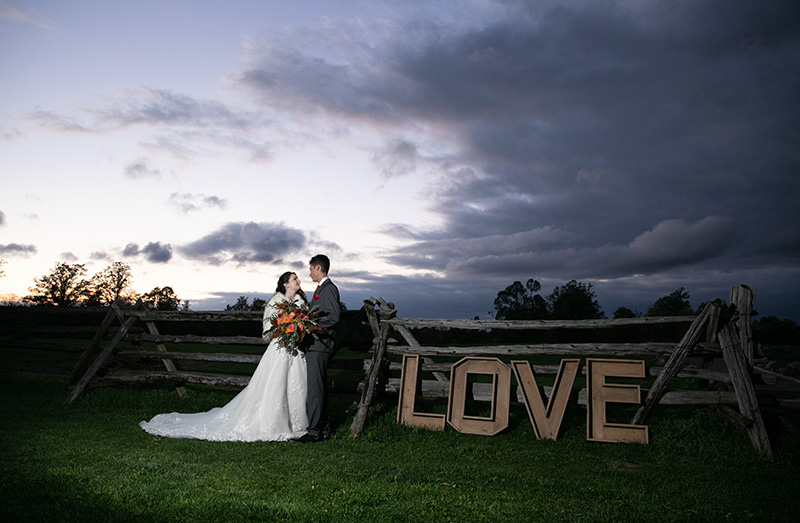 It's home to a bridal shop, Ever After Bridal Boutique, a host of talented vendors, and idyllic venues such as Ecotay, at 133 Menzies Munro Side Road in Tay Valley.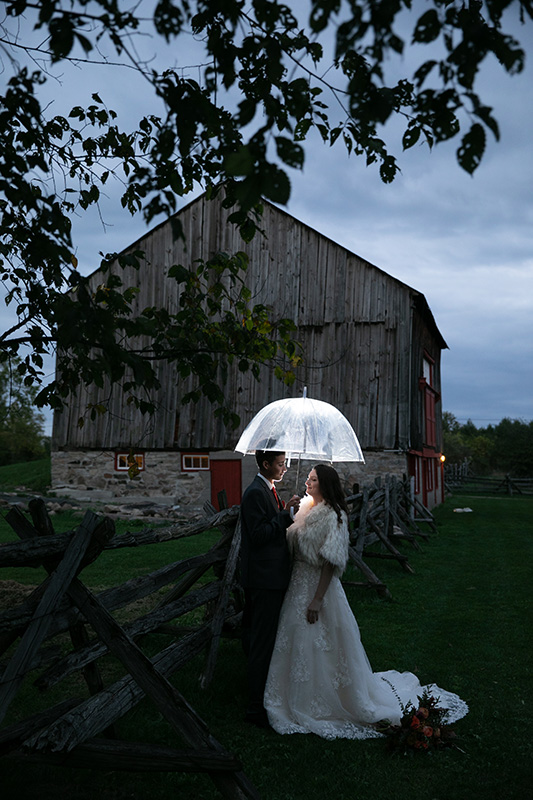 Full of rustic charm and amazing photo opportunities, Ecotay is a 19th century homestead, set on over 100 acres of farmland, that's a sought-after spot for weddings. New owners Justin and Natasha Lackey and Susan Noonan (Natasha's cousin) not only grew up right in Tay Valley, they have over three decades of combined experience in the hospitality industry.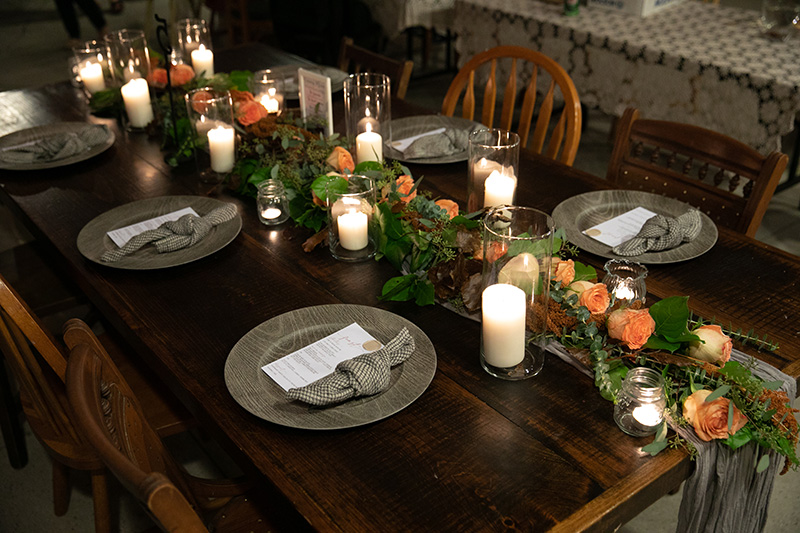 To bid them welcome and introduce you to the many charms and possibilities of a Perth wedding, area wedding pros worked together to produce this styled sunset photo shoot.
Julia Foley, owner of Ever After Bridal at 60 Foster Street, says the intent was to feature local vendors and let couples know "Perth has everything you need to host your day."
The relaxed, cosy, rustic-chic vibe of this Ecotay design exemplifies country elegance and also showcases the wealth of talent to be found in Perth. "The style, colours and theme all suited this rustic barn venue perfectly, and it was truly a team effort," she notes, adding model "Delaney [Stone] works for me part-time as a model. When I told her what I was planning, she was so excited to participate. The groom is her boyfriend" Gaige Brown.
"Each vendor in this collaboration is now familiar with the venue and can set up a wedding with ease, making this a stress-free event for every couple," Julia points out. "It's fantastic that couples can also shop in Perth for their attire. We also have moms and bridesmaids covered!"
The details:
Venue: Ecotay
Bridal Wear: Ever After Bridal Boutique, Perth
Photographer: Barbara Ann Studios
Décor: Rustic Engagements
Suit: Miss Penny's Closet
Photo Booth: MDRN Photo Booth
Beauty: Kassandra Pereira MUA
Florals: Kelly's Flowers Perth
Stationery: Daisy Designs
Cakes: Cloud 9 Bakery