As Natalie and José's wedding confirms, a happy ending to all your wedding planning may begin with hiring an expert wedding planner.
By Pam Dillon
Photos by Frédérick Brault, Brophoto Mariages/Weddings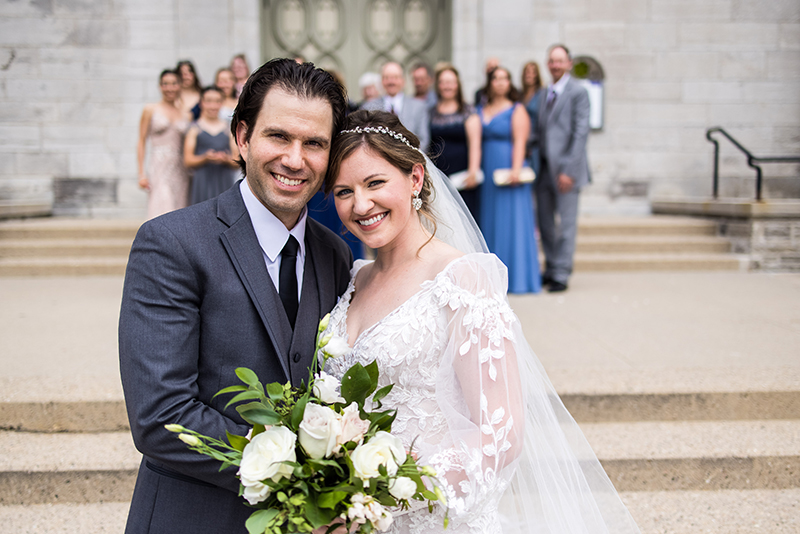 If you've wondered about hiring a pro to help plan and coordinate your big day, Natalie Bisson and José Eugenio Ponce Aguirre's lovely wedding, June 12, 2021, illustrates the value and benefits.
The day after these two got engaged, Dec 18, 2019, their wedding planning started. They were on vacation with their families in Cabo San Lucas, Mexico, and right away both their moms started asking questions about plans.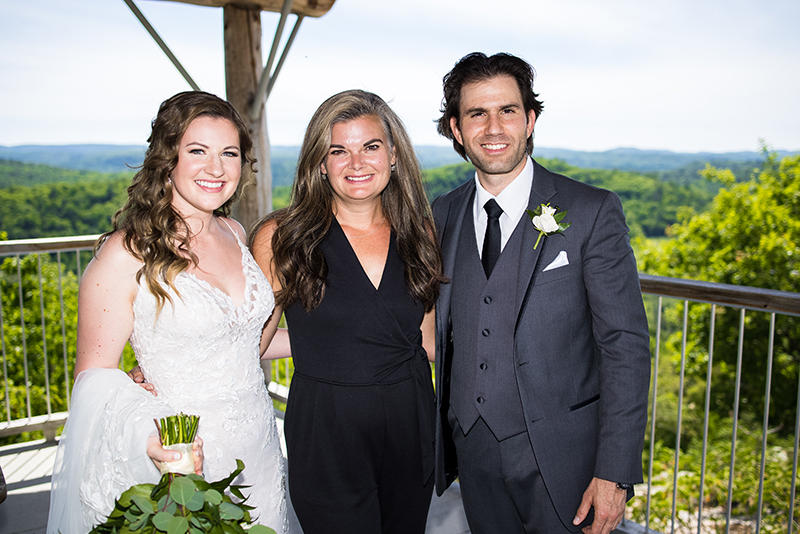 "The original plan was to host a wedding of 150 people," Natalie recalls. By the end of January 2020 she and José had decided to sign a contract with a popular downtown Ottawa venue for their reception. They lined up other vendors, too. "We chose the Notre-Dame Cathedral, as my grandparents got married there. We even managed to book our DJ, photographer, videographer, makeup artist and hair stylist by the end of February 2020. We wanted make sure we booked the majority of our vendors ahead of time so we could take our time for the rest of the wedding planning."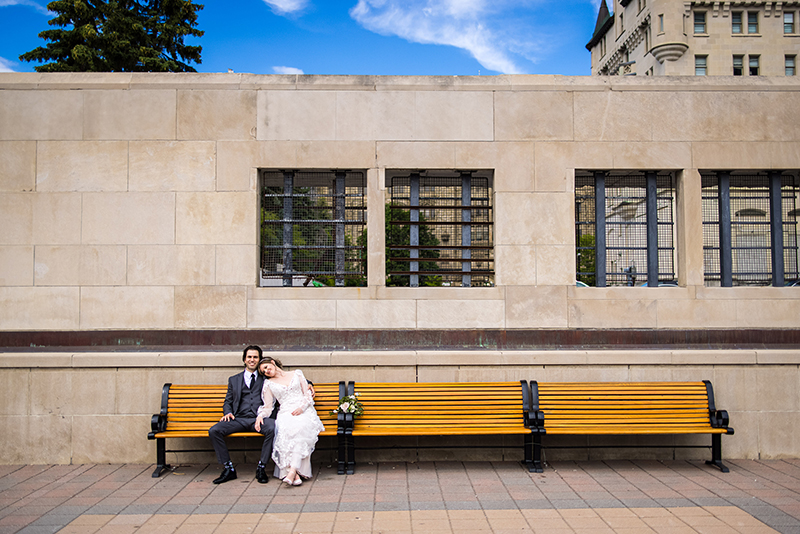 Even the best-laid plans can unravel, as COVID-19 has proven. At first, José and Natalie thought their arrangements would work because the date was over a year away. As time passed, though, gathering restrictions continued and international borders stayed closed. "It was a harsh reality we had to face," this bride laments: José's family and friends from Mexico would not be able to join them for the all-important life celebration.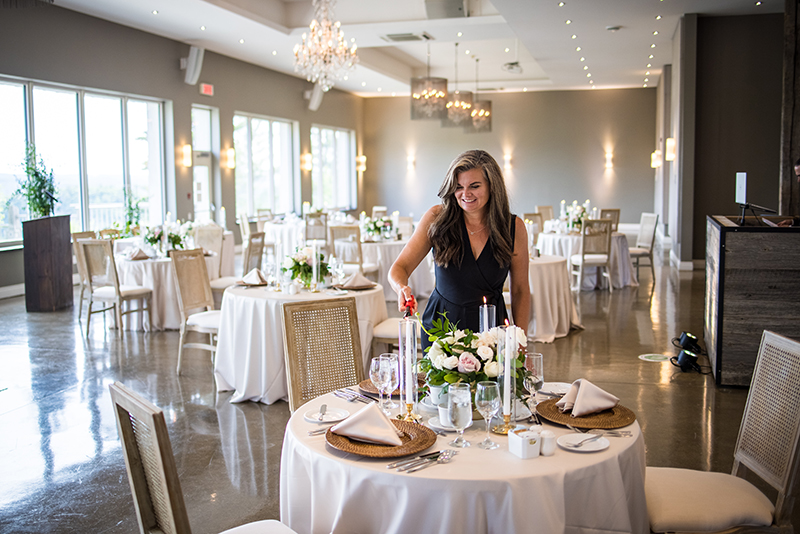 "This is when I started to seek help from a professional and luckily we found Erica Irwin, our amazing wedding planner." Thanks to Erica's know-how, the bride- and groom-to-be were finally a little more at ease. Nevertheless, changing rules and restrictions continued to play havoc with arrangements.
"This wedding was reimagined four times, [with] two wedding dates, three different venue changes, two ceremonies and a variety of different guest lists that were changing up until nine days before the wedding," Erica explains. Having a planner to keep the bride sane, to propose ideas and to use connections to get results "was key to making this wedding happen."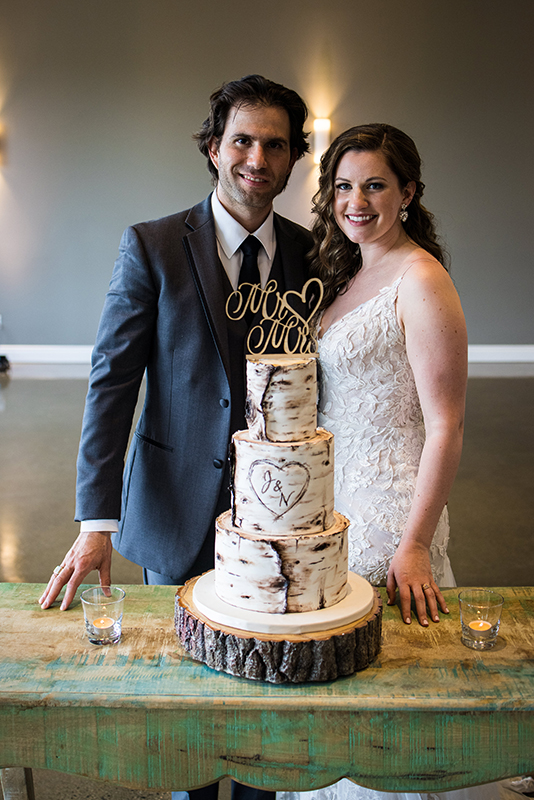 Still, six weeks before the date, the couple knew their dream wedding in Ottawa could not happen on their chosen day. That's when "total panic mode" set in, Natalie says. "We had already paid the majority of our vendors and postponing our event did not guarantee no COVID restrictions later in the year. Also, Jose's parents had managed to travel to Canada, quarantine, and were booked to go back to Mexico, so we didn't want them to have travelled all the way to Canada for a wedding that wouldn't happen."
Given the scenario, a decision was made to keep the wedding date but move events to Quebec, and host 25 people. Within a day, Natalie says, Erica was able to secure a viewing at a beautiful, well-known venue with availability for the June date. "We went to view the location with our parents, loved it and signed it right away," she adds. "Then we worked really hard with our vendors to rearrange everything." Then there was a call from the venue to inform them that, due to a change in COVID restrictions, hosting the event was no longer an option. "Just pure despair at this point," Natalie admits. Once again, the wedding planner saved the day. "Erica was then able to secure another vendor for us, The Belvedere–an incredible venue. We signed and had nine days to plan the entire event."
There was just one last hurdle to tackle. "It was too late to get a marriage license in Quebec so we got married on the Friday in Ottawa 'officially' at Notre Dame Basilica Cathedral, with just close family and friends. Then on the Saturday we held another ceremony with all 25 guests at Le Belvedere followed by a dinner."
After all that rigmarole, they did have the day of their dreams, with a timeless, romantic garden theme, lots of fresh florals and a neutral palette of champagne, ivory and blush. Mexican songs and traditions, including tequila shots, were also part of the festivities. "Having the ceremony on the Friday and then another ceremony and a reception on the Saturday made for a very special weekend," Erica mentions. " They joked that his parents got to travel to Canada to not only see their son get married once but twice!"
And now that they got their happy ending, the bride says, "When we look back on our wedding day there is not one single thing we regret. It was perfect."
The Details:
Venue: Friday, Notre-Dame Basilica Cathedral;
Saturday, Le Belvedere.
Planner/Coordinator: Erica Irwin Weddings and Events
Officiant: Luc Despatis, All Seasons Weddings
Videographer: Fokus Box
Bride's Gown: Atelier NüStyle with Todd Bercovitch
Accessories: Sarah Walsh Bridal
Groom's Attire: Moores
Flowers/Decor: WEDECOR
Hair: Elio Haddad, Starz Salon
Makeup: Klava Kykova
Cake: Serendipity Cakes by Olivia
Music: Night Vision DJ