Dominique and Josh | August 20, 2021
Photos by Kathi Robertson Weddings
Josh and Dominique's wedding was full of sparkle. Fifty-five guests attended the lovely outdoor celebration at Orchard View in Greely. It began with a ceremony at 5 p.m. and went on to light up the August evening.
The day itself started with happy tears for the bride, thanks to a romantic gesture: "Receiving a hand-written note from my husband-to-be the morning-of was a great way to start the day," she explains. Later, there was much excitement and pleasure in greeting the guests at the gathering. "Since it was a COVID wedding, it was really the first time we got to see most of our loved ones since the beginning of the pandemic."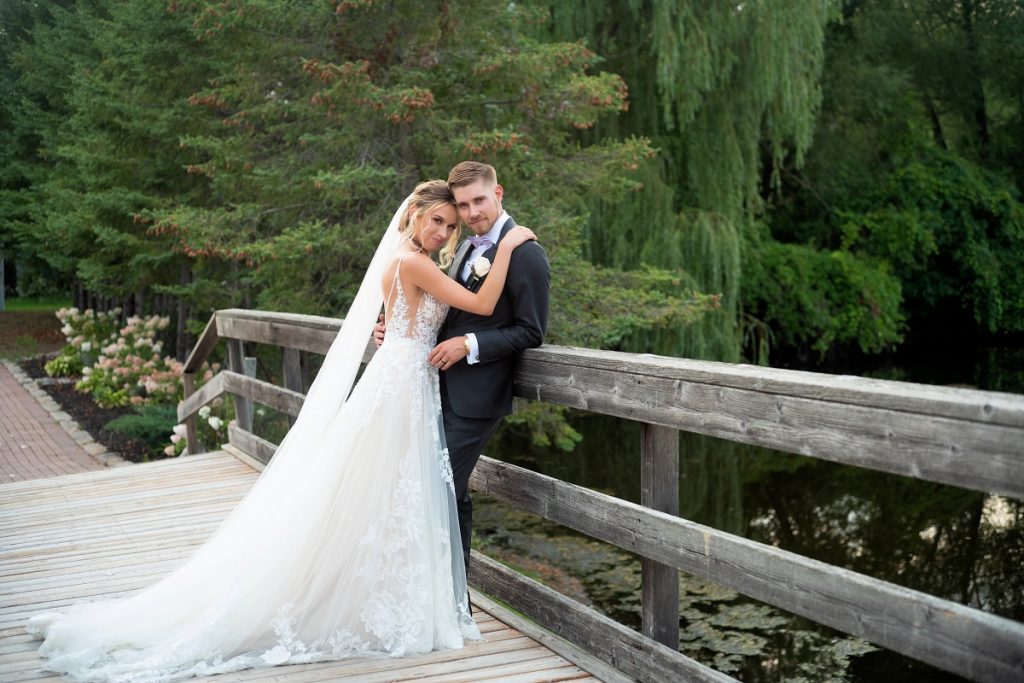 Of all the highlights and favourite parts of the day, though, walking down the aisle was definitely the big moment, Dominique says. Especially, perhaps, since her grandmother, Claire, served as "the cutest flower girl ever."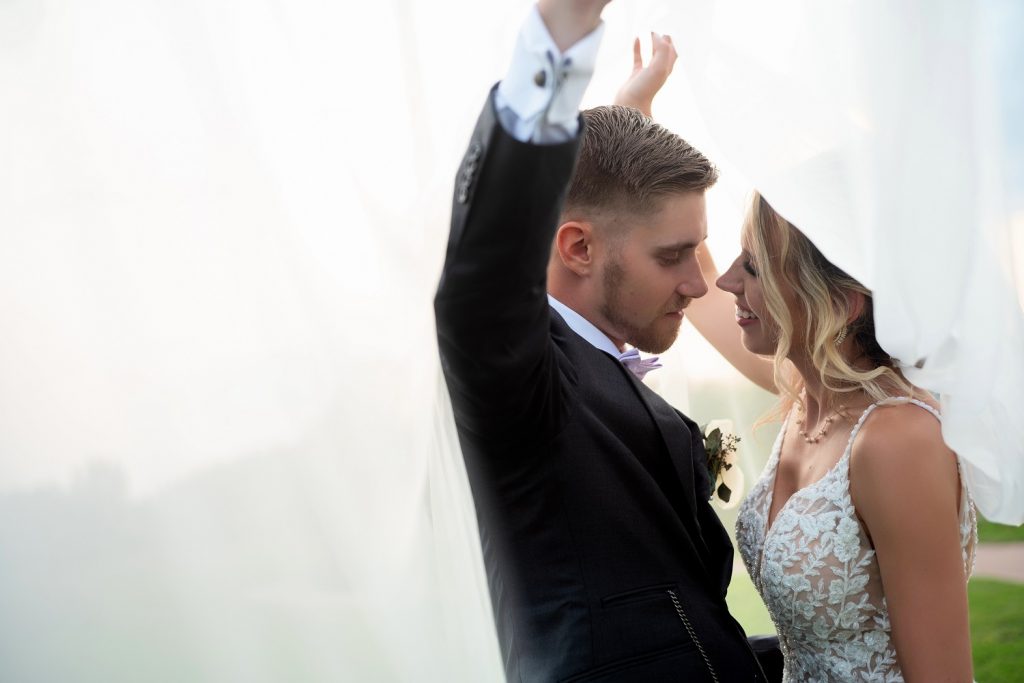 As for the flowers, "Pavel from Ottawa Flowers made our dreams come true," the bride notes, adding the next day they brought all the blooms to an old age home in Orleans. "Those smiles made our hearts full."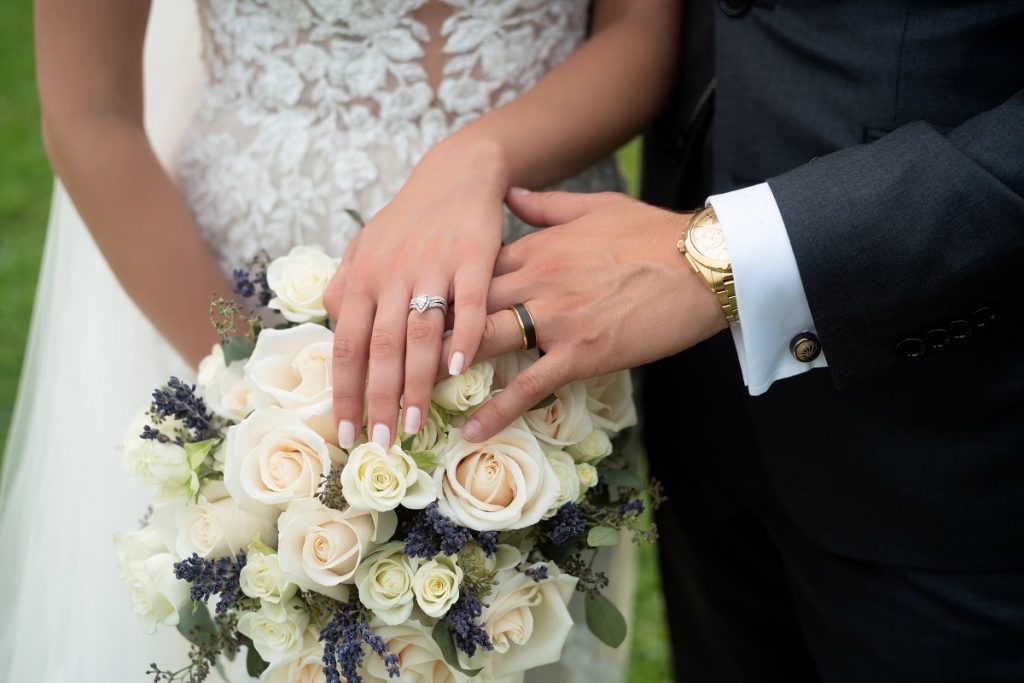 The wedding's live music was also much appreciated. Dominique gives a "shoutout" to pianist Nicholas Deek, who not only took the time to learn the couple's song, he was "so fantastic," she says, "that one of the guests booked piano lessons with him." The abundance of fabulous food by Orchard View was also a hit, as was the donut wall. Not only were the treats from Suzy-Q Donuts, the wall was made from a tree on Dominique's parents' property.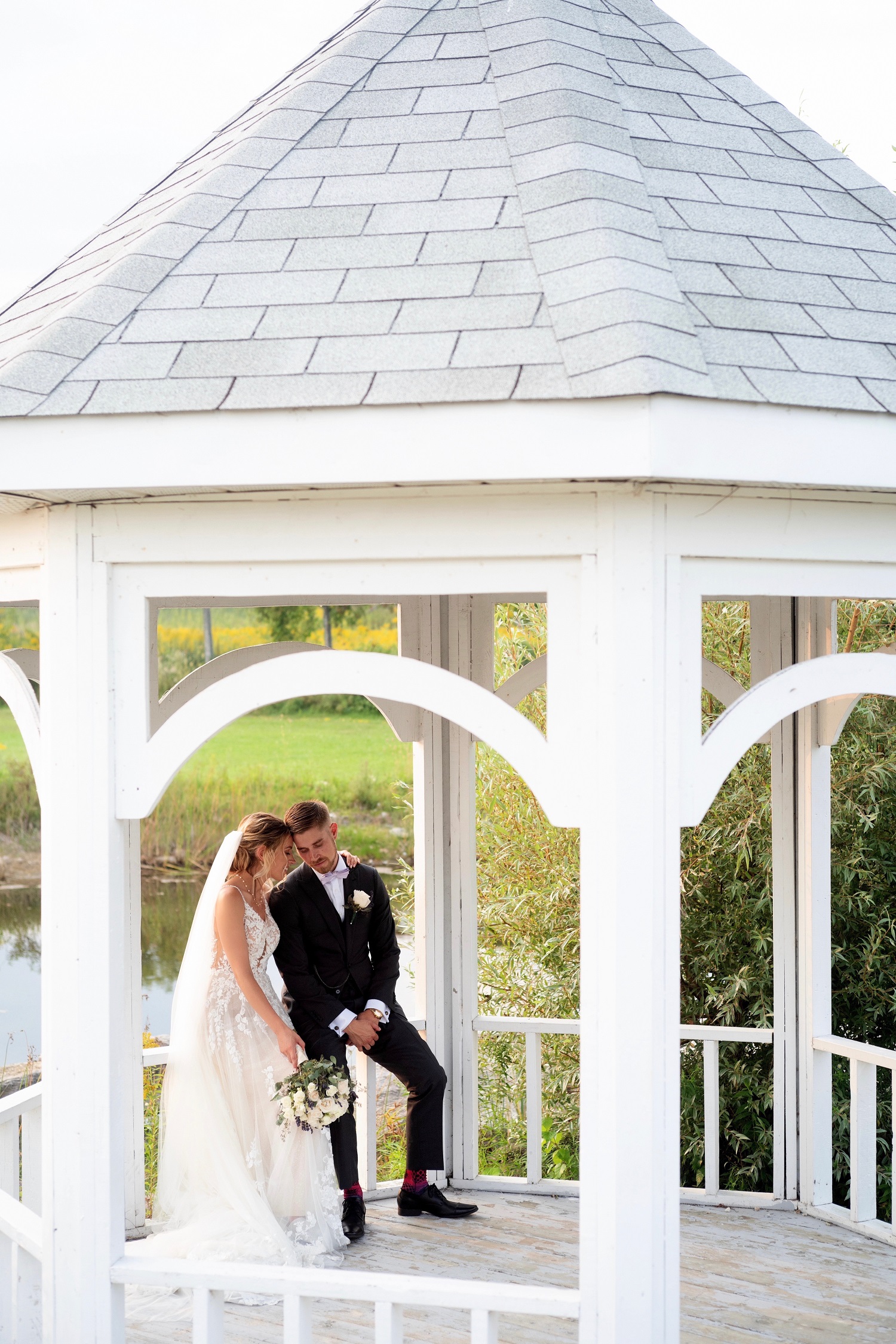 After the sun went down, guests were treated to a dazzling performance by RockyVal Cyberfire fire jugglers. And following the finale, there was another unforgettable highlight: In the darkness of this special summer night, guests were given Chinese lanterns to light and release into the sky.
The Details:
Venue: Orchard View, Greely
Planner/Coordinator: Julia from Orchard View
Officiant: Sherry Harris
Photographer: Kathi Robertson
Bride's Gown: Martina Liana 1137
Flowers: Ottawa Flowers
Hair and Makeup: Raadhaa Singh, Radiant by Raadha
Desserts: Suzy-Q Donuts
Pianist: Nicholas Deek
Entertainment: RockyVal Cyberfire
Jewellery: Arpi Babaian, La Maison D'or
Groom and Groomsmen's Attire: Indochino