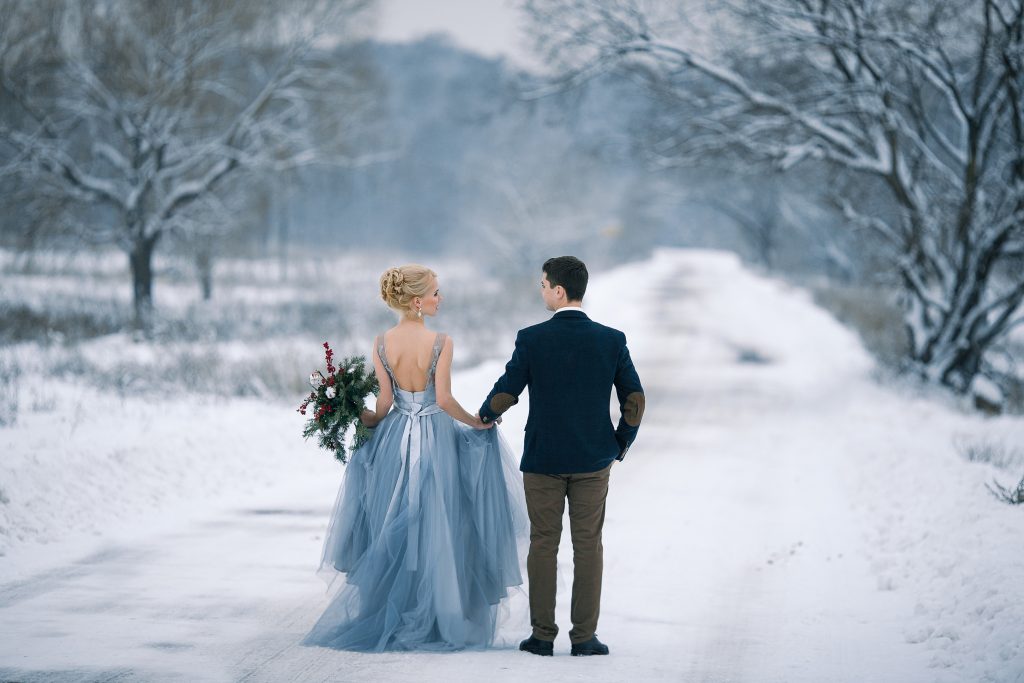 By Pam Dillon
It's official. Pantone has announced its 2020 Color of the Year: Classic Blue, "a shade reminiscent of the sky at dusk." Laurie Pressman, vice president of the Pantone Color Institute, calls it "a color that anticipates what's going to happen next."
"Classic Blue is elegant in its simplicity," according to the big reveal at pantone.com. "Suggestive of the sky at dusk, the reassuring qualities of the thought-provoking PANTONE 19-4052 Classic Blue highlight our desire for a dependable and stable foundation on which to build as we cross the threshold into a new era."
There's no more exciting "threshold into a new era" than your wedding day, right? So why not incorporate some Classic Blue into the design for your dream day?
The possibilities are captivating.
From stationery to a statement cake, you can take this timeless, reflective hue in directions that beautifully suit your personal style. These eye-catching ideas will hopefully inspire you to Get the Blues and make them all your own.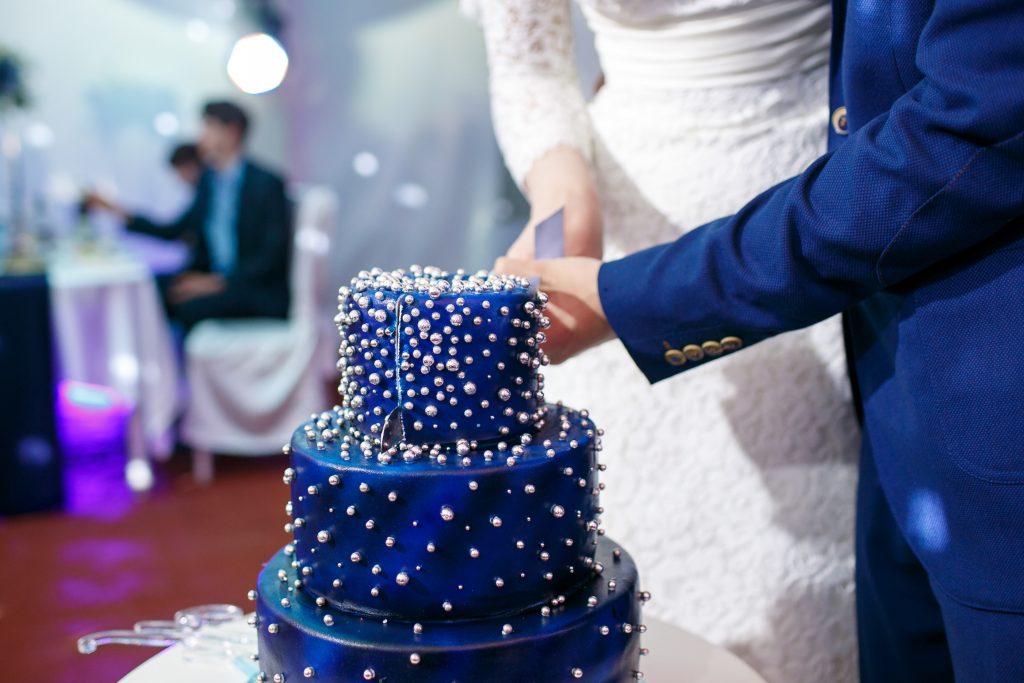 Let Them Eat (Blue) Cake
Blue cake? Absolutely. The latest wedding cakes are edible artworks that add major wow factor and reflect your chosen shades and theme. Ottawa has amazing cake artists who can take your ideas to the next level with edible blue sequins, metallic blue ribbon, real or edible flowers and divine, classic Swiss meringue buttercream. Bonus: You get to eat this dreamy showstopper.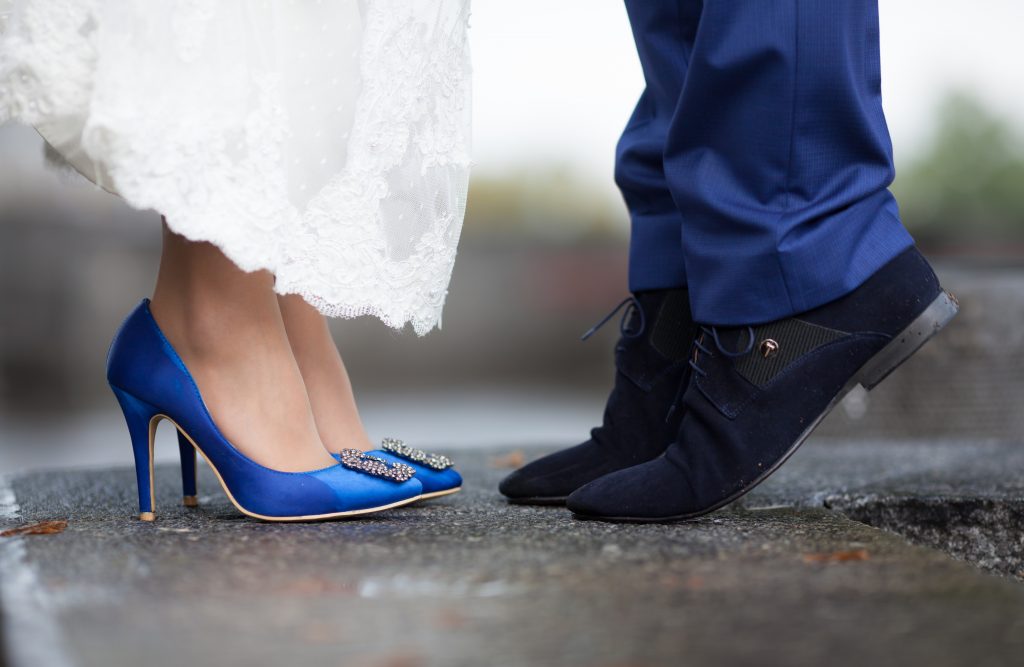 Shoes in a Shade of Blue
Kick your bridal look up a big blue notch with a gorgeous pair of blingy blue heels or stilettos. Bonus: You can wear them again!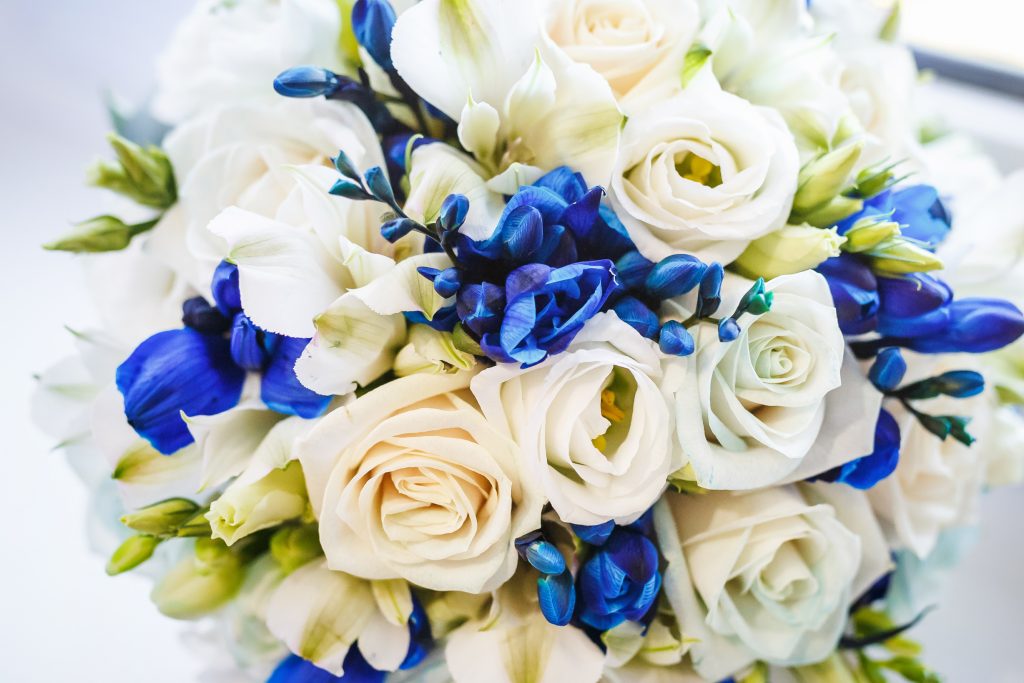 Striking Blue Blooms
Bouquets, boutonnières and design florals offer spectacular possibilities to incorporate vibrant blue hues and play with tones and textures. Whether you're going for a dramatic blue and gold look, a summery mix of blue, green and yellow or a more traditional blue, white and rose combo, one of the city's talented florists can take your notions and create a style that "bluetifully" reflects your personal aesthetic.
True Blue Tablescapes
Napkins, glassware, centerpieces, candles, table runners, chair sashes, place cards, charger plates, and party favours offer additional options for a blue streak. You can take a restrained approach, opting for blue chair sashes but white linens and table items, or you can try a tonal look, incorporating different shades to enhance and highlight Classic Blue.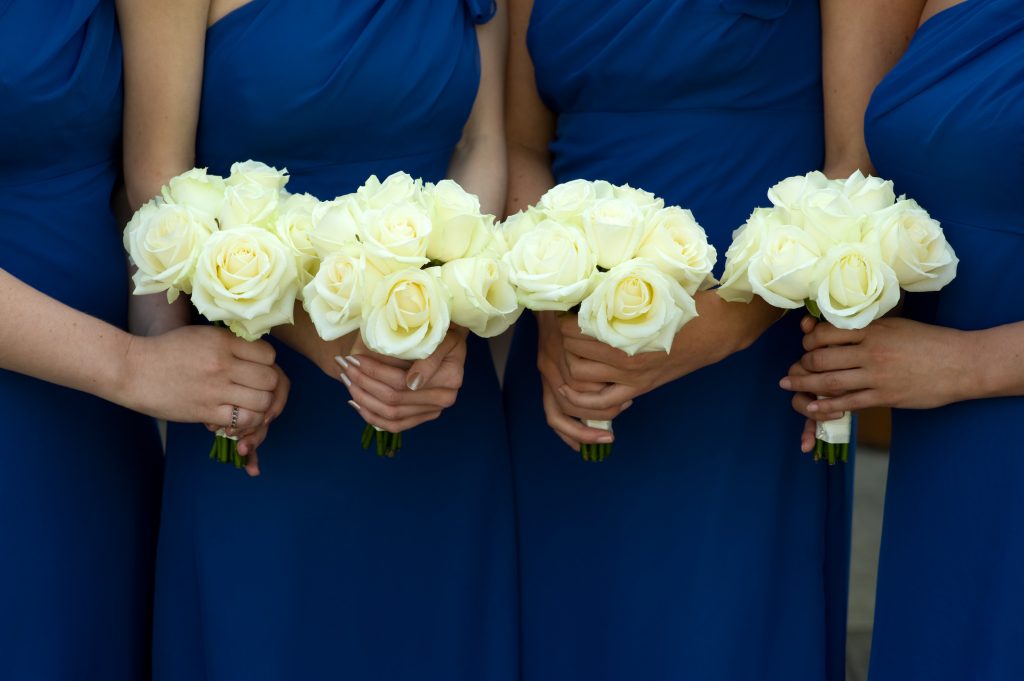 Blue Fashion Wave
Bridesmaids' dresses can all be the same Classic Blue colour and material or you can ask your "maids" to pick a gown from within a style and colour family. Bridal salons offer tons of great choices to flatter different shapes and figures. Blue suits are an easy "get" for the groom and groomsmen.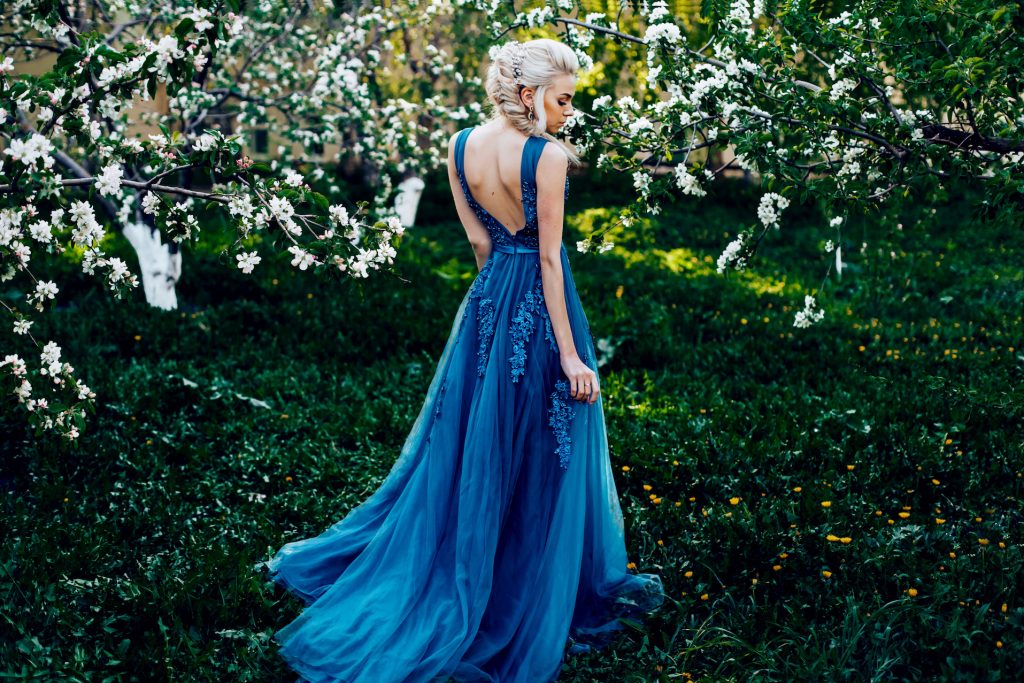 Bride in Blue
Who says your gown has to be white? It doesn't. Trendsetting brides are embracing colour and pattern, from black to florals, so if your heart is set on being a vision in blue, by all means get that sapphire or cerulean coloured dress.
Pam Dillon is editor of Ottawa Wedding Magazine.