Jordan and Carson | October 5, 2019
Photos by Amar Studios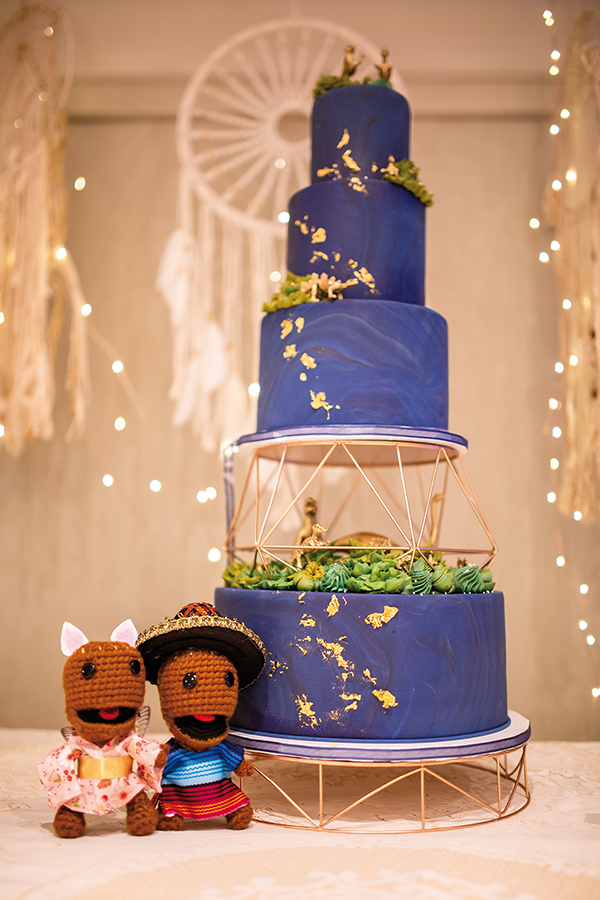 Jordan and Carson wanted their wedding to feel like a memorable adventure, so they created a bespoke celebration full of unique, non-traditional elements. "We went with a dinosaur theme because they're one of our mutual passions, and we wanted to play up the 'adventure' aspect of the whole relationship and the venue," Jordan says of their fall nuptials in the Pedestrian Village at Mont Tremblant. Since Carson wanted her to wear blue on the big day, she found a white lace kimono dress on Etsy, then had a blue satin under-dress made locally by JR Creations. "Rose's Custom Sewing in Carleton Place altered details on both to get the fit right." The groom's madeto-order suit was a great match to her blue satin.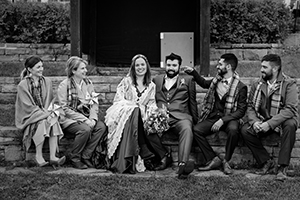 There were board games instead of centrepieces, and a beanbag lounge with video games instead of a dance floor. The poke bowl dinner buffet was dairy- and gluten-free, as was the cake from Batter Up Bakery. The late-night treat was an outdoor s'mores roast. Despite all these captivating highlights, Jordan says, "The ceremony stole the show. We built it from scratch, looking for traditions that suited the history of the land, by working with an aboriginal officiant."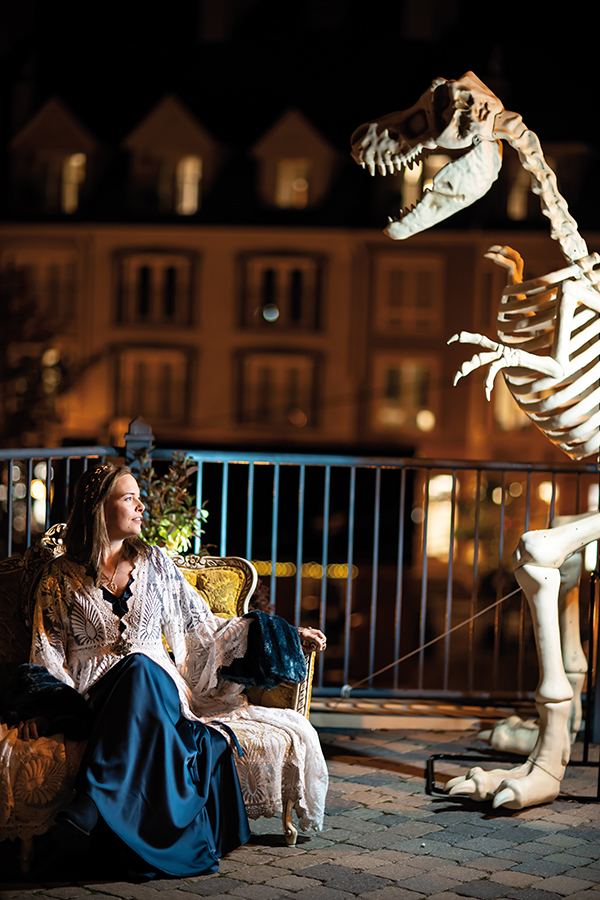 Venue: Mont Tremblant
Wedding Planner: It's a Bree's
Weddings and Events
Bride's Gown: Bibiluxe, JR Creations,
and Rose's Custom Sewing
Her Engagement Ring: Heidi Gibson
Design
Her Wedding Band: Magpie
His Ring: Arn Krebs Design, Etsy
Catering: Mont Tremblant
Cake: Batter Up Bakery