By Barb Duncan
After all the effort of planning and hosting the wedding of your dreams, you'll be glad you planned an epic honeymoon to follow: Intimate. Luxurious. Indulgent. And absolutely mind-blowing. In Antiqua, a small, chic resort called Hermitage Bay ticks all those boxes. The five-star, all-inclusive property is beautifully tucked away in its own pristine little bay on the west coast of the sun-kissed Caribbean island. Antigua is famous for its 365 white-sand beaches, one for every single day of the year.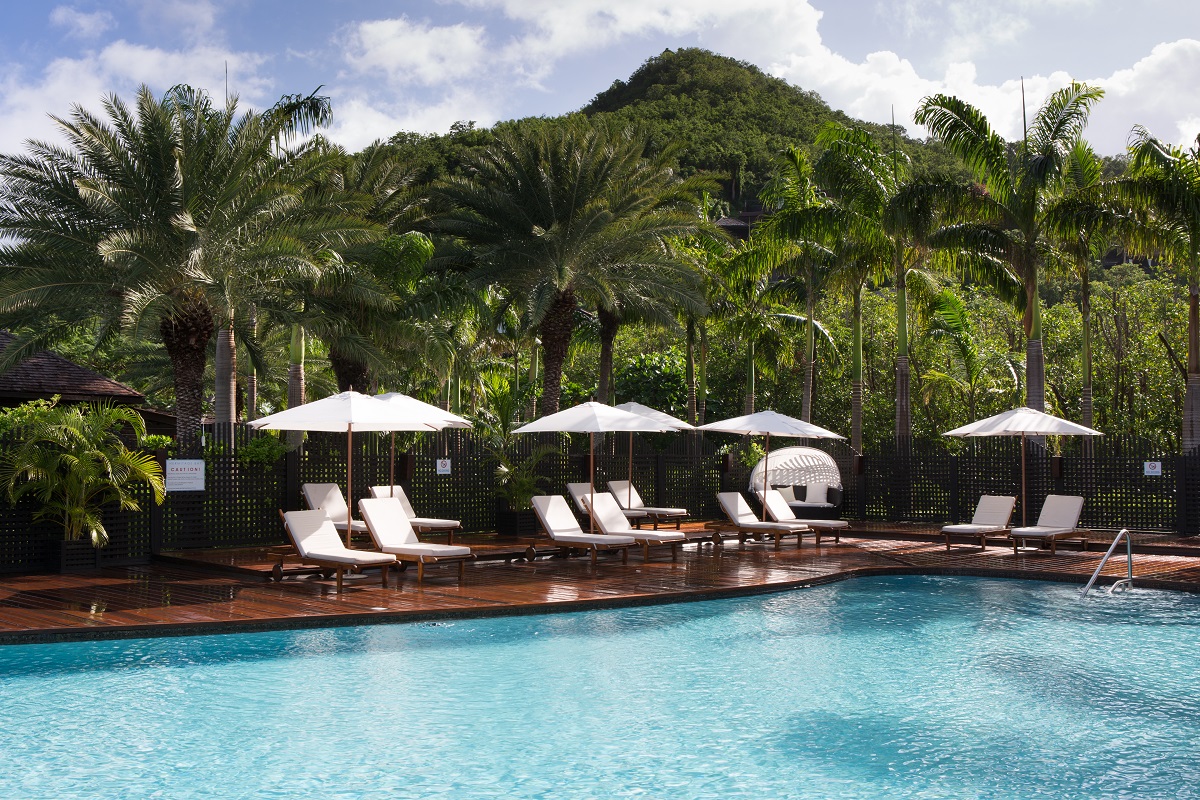 If you're looking for the buzz of a high-octane party scene, though, or fast-paced action and people-watching, Hermitage Bay is not the spot for you. Prefer to start married life on your own Cloud Nine? This is it.
Just 30 private, detached villas are tucked artfully into this lush, tropical bayside enclave. You can choose from three different options. Seaview garden suites are surrounded by luxuriant greenery, while the beachfront suites are right by the sand and water. Th ese designs feature a split-level lounge, a divine open-air shower and a shaded deck area with plantation chairs and a double daybed. For your honeymoon, however, you'll want to splurge on a hillside pool suite. Each of these units has a wrap-around deck, a sunbathing area and a private plunge pool, as well as a blissful outdoor shower.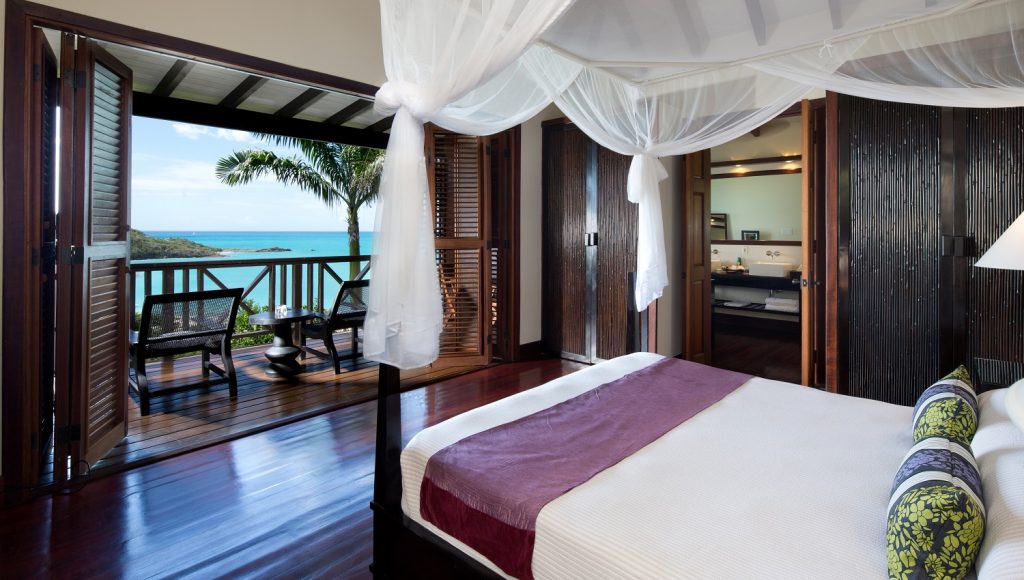 We stayed in a hillside pool villa and it was even better than imagined. For starters, when you walk into one of these spacious suites—carrying your other half over the threshold is not required—a romantic treat for two is waiting: champagne, pastry and fresh fruit.
The private pool is sublime, but what elevates even that extravagance is its setting: The views are gorgeous. You can be in your pool having a glass of champagne with the love of your life while watching the sun go down over the Caribbean Sea. In fact, whether you're in the pool, in the outdoor shower, on the balcony or in the bathroom or bed with the shutters open, the
panoramic vistas add to the romance and sense of adventure.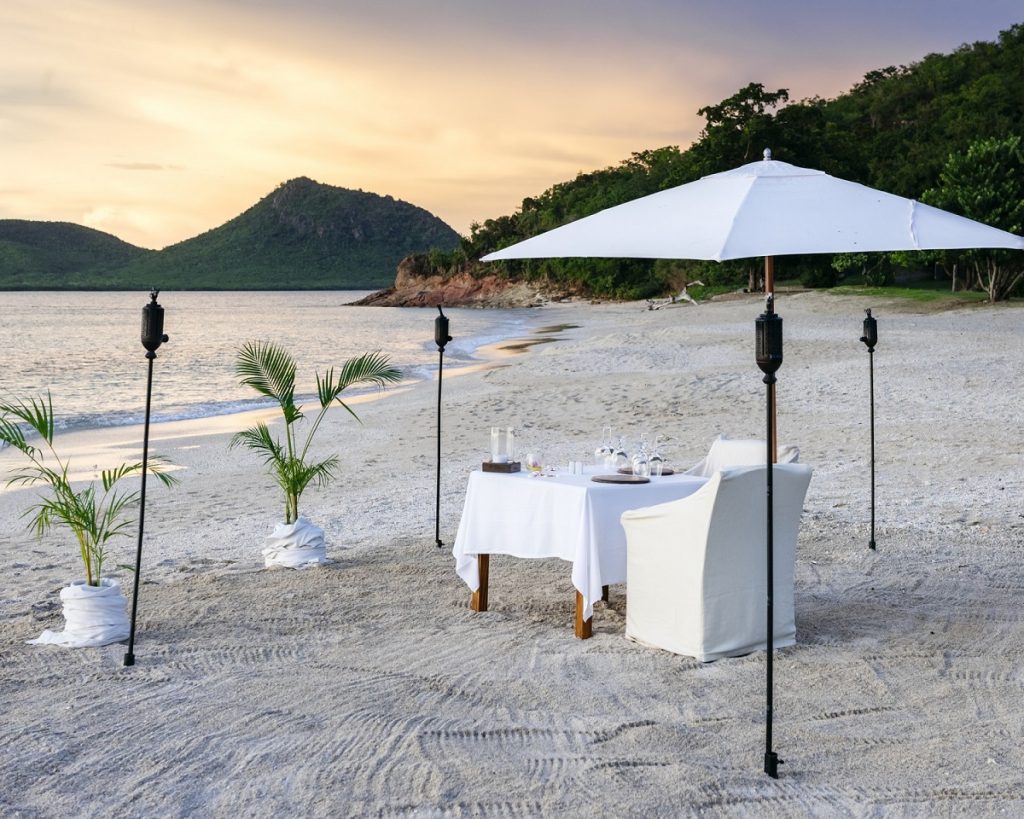 Since Hermitage Bay is a secluded, privately-owned, boutique property, you always have the sense of being in your own, exclusive tropical oasis. Alone time is easy to come by. Even in public areas of the resort, there's lots of personal space to do your own thing as a couple.
We paddle-boarded almost daily, and it was pretty spectacular. Snorkelling, windsurfing, kayaking and sailing are also offered on-site. What's more, within 10 to 15 minutes you can be on another two beautiful stretches of sand. The resort offers free boat rides daily if you want to visit those nearby beaches or snorkel off-site.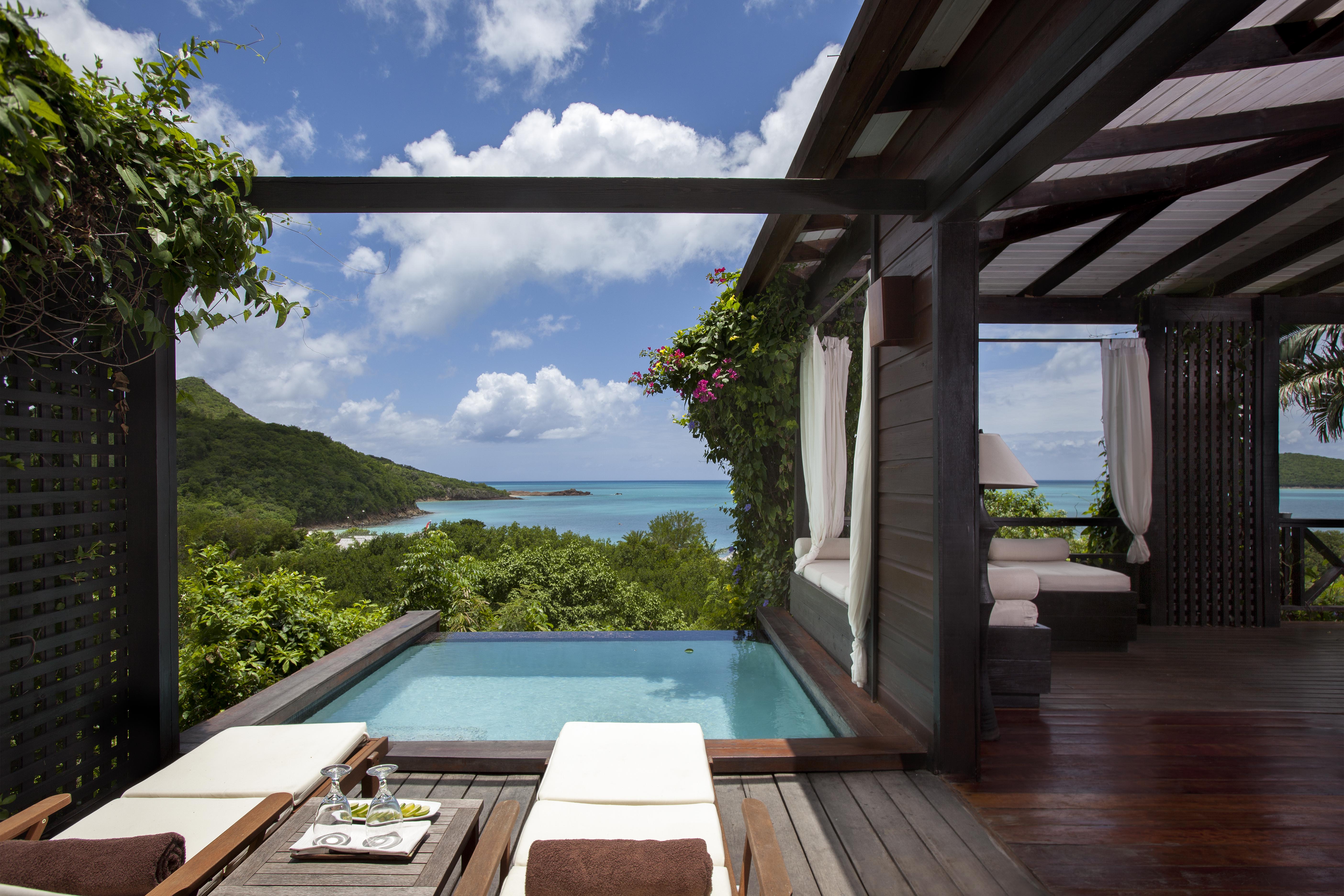 Hoping to explore the island a little? The capital city, St. John's, is a place where you can discover the culture, history, style and attractions of upscale Antigua. For an adrenalin rush, get up close and personal with the flora and fauna on an Antigua rainforest zipline tour. Historic sites, golf, tennis and scuba diving are other possibilities. At the resort itself, there are countless ways to feel good and enjoy being newlyweds. The Garden Spa offers a variety of luxury services and healing rituals, including signature treatments for couples. The Siddhartha 2.5-hour Art of Love treatment takes place right in your suite and ends with champagne.
The food and drinks are also highlights. Menus change daily for lunch and dinner, and the chef is wonderfully talented and accommodating. You'll notice the ingredients are super fresh since Hermitage Bay has its own organic farm. We enjoyed some memorable, romantic meals, especially since there's live music during dinner, and the gracious hospitality is phenomenal.
Even at the beach the attentive, personal service makes you feel gloriously pampered. Fresh towels are provided throughout the day, drinks are constantly refreshed, and anytime you want something you simply put your flag in the sand. In an instant your request is met with a smile.
It's abundantly evident why Hermitage Bay gets so many glowing, five-star reviews online.
The setup of the resort, the attentiveness of staff members, the privacy and the superb hospitality make for a truly idyllic sun-and-sand honeymoon. hermitagebay.com