Fantasizing about discovering a location where it seems time stood still? Where visitors can experience unforgettable beauty and limitless adventures with its lush rainforests, breathtaking waterfalls, and volcanic peaks. Well, this is Dominica, (pronounced Dom-in-EEK-a) one of the Caribbean's best-kept secrets.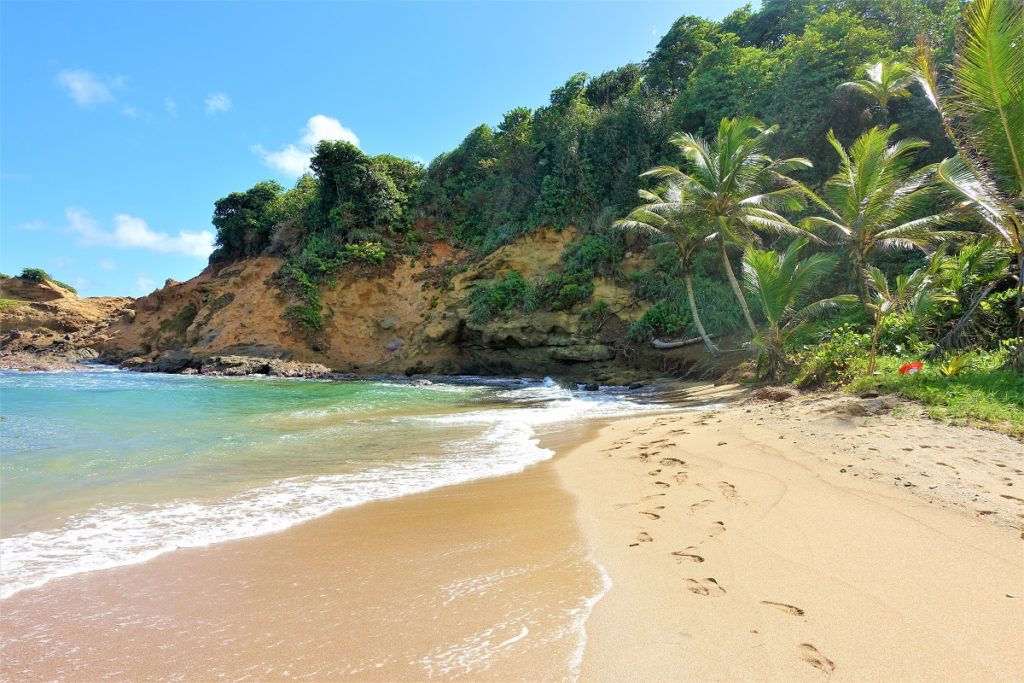 Snuggled between Guadeloupe and Martinique, Dominica stands apart from her neighbors with her untouched landscape and coined name, the Nature Island of the Caribbean. If the lush scenery is not enough to captivate travelers, then some relaxation will be. Global travel authority Lonely Planet announced its 'Best in Travel' list for 2023, with Dominica ranking as one of the top destinations to unwind.
Authentic Nature
Deemed a haven for adventure travelers seeking a vacation full of natural and exhilarating experiences, there is no shortage of activities on this incredible island. Hikers will take great pleasure in Dominica's 480 km of hiking trails (ranging from easy to advance) and romantic secluded bays. Trails that take hikers to endless streams and postcard-like waterfalls, including boiling mud ponds and small geysers. In addition to hiking, there is also zip-lining, canyoning, kayaking, horseback riding, snorkeling, diving, and plenty of opportunities to see whales, dolphins, and sea turtles.
But Dominica isn't just for adrenaline adventure enthusiasts – it's also a place to unwind and relax. With its therapeutic waters, secluded outdoor spas, and lush green foliage, Dominica offers a serene escape from the stresses of daily life. Visitors can take leisurely boat trips to see the island's flora and fauna up close, sunbathe on beaches featured in the Pirates of the Caribbean movies, or unwind on shimmering black sand beaches.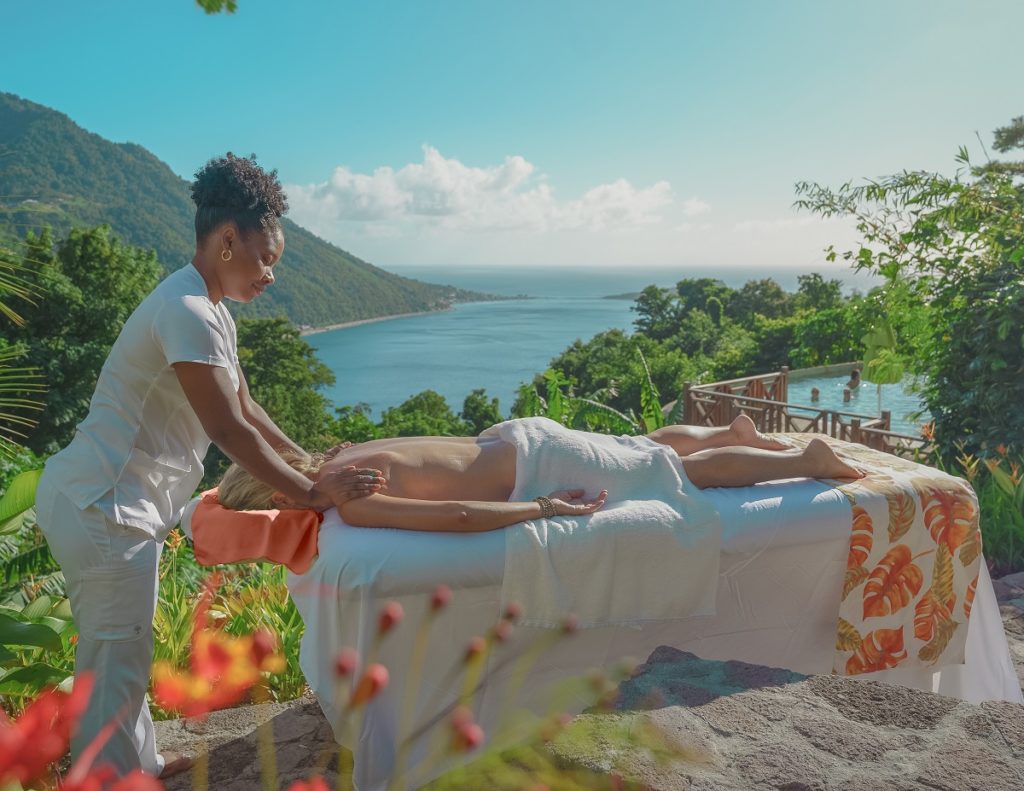 Discovering the island
Must experiences:
· Soufriere Outdoor Centre: Specializing in sea kayaking and snorkeling tours
Trafalgar Falls
Sulphur Springs/Hot Spa in Wotton Waven
Cobra Tours: Indian River & Bush Bar boat tour
Point Baptist Beach
Toucari Bay
Scott's Head Pinnacle
Where to Stay
Dominica is one of the Caribbean's most exotic and romantic escapes for destination weddings and honeymoons. The island offers a variety of tailored accommodations to cater to different tastes, ranging from sustainable eco-lodges, boutique hotels in the mountains and beach cottages, to upscale resorts, all of which make for exciting venues for couples desiring a romantic and luxurious stay. Many resorts on the island offer an array of honeymoon packages, each of which is personalized. It should be noted that in Dominica's "No-Day Residency" period, couples can get married the same day they arrive on the island (given that all documents are sent in advance). Wanderlust Caribbean Boutique Hotel, Jungle Bay Resort, and Coulibri Ridge are just a few exceptional places to stay, to enrich your Dominica experience.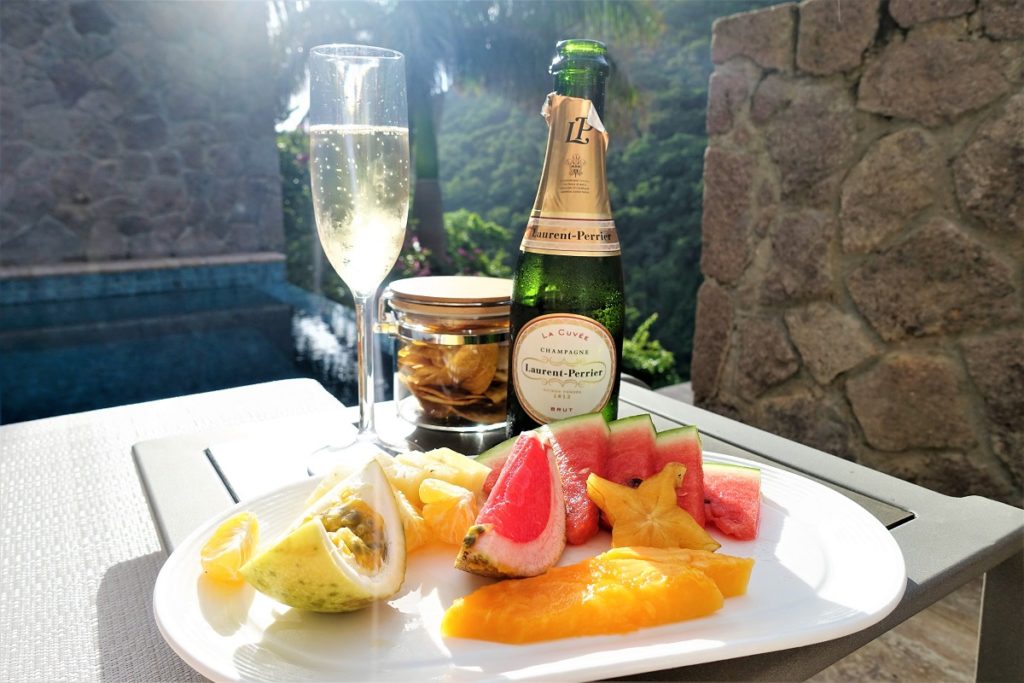 Wanderlust Caribbean: Set in the coastal village of Calibishie, Wanderlust Caribbean Boutique Hotel offers five private oceanfront accommodations featuring stunning coastal views. This private boutique hotel specializes in fully customized adventure holidays, featuring personalized island-wide tours and cultural immersions with their guests. The owners of the hotel (a husband-and-wife duo), also offer tailored travel concierge services, in addition to being tour guides on your bespoke adventure. This is ideal for active guests who want the ultimate Dominica experience.
Jungle Bay Resort: Overlooking the Caribbean Sea, this award-winning 60-villa boutique retreat specializes in adventure, spa pampering wellness, romance, and diving. The hotel combines "barefoot luxury with ecological & social responsibility". Whether you seek an opportunity to indulge in a wellness-focused getaway (yoga, personal rejuvenation, meditation) or prefer to experience as many tropical or marine life adventures as possible, Jungle Bay focuses on you making the most of your time in paradise.
Coulibri Ridge: Nestled in the mountains in southern Dominica, this discreet 14-suite off-the-grid upscale resort set on 285 acres, redefines luxury and hospitality. Private tours and excursions throughout the island allow guests to discover the richness of Dominica's culture and enjoy its pristine natural beauty. In addition to their varied customized services, Coulibri Ridge also offers these new experiences focusing on wellness and romance: Après Sea: Turn the popular winter ski activity to the water with a late afternoon snorkel followed by champagne toast as the couple sails into the sunset. Go Chase Waterfalls: Enjoy a romantic hike for two that includes a gourmet picnic at a peak overlooking one of Dominica's gorgeous waterfalls. "Coulibri Ridge is a special place for honeymooners as they can truly get away from it all. Our guests enjoy a tremendous level of privacy thanks to our location and design. Tucked into the lush Sulphur Spring Valley, our spacious suites feel miles away from day-to-day life, especially our Sky Penthouses with private pools that are perfect for two. Our adult-focused concept and boutique size allows for personalized service and plenty of space to roam and explore the grounds together without distraction," said resort owner and manager Dominique Marchand.
An island designed to showcase its authenticity and unparalleled beauty; Dominica is a destination that will leave you wanting more.