By Kylie Best
For the wedding guest who has multiple events to attend in a season, the celebrations can start to blend together and feel formulaic. It's no surprise couples are often looking for ways to make their wedding day unique and personal to them. How do you make sure your wedding stands out amongst the competing events in your guests' social calendars? We can help!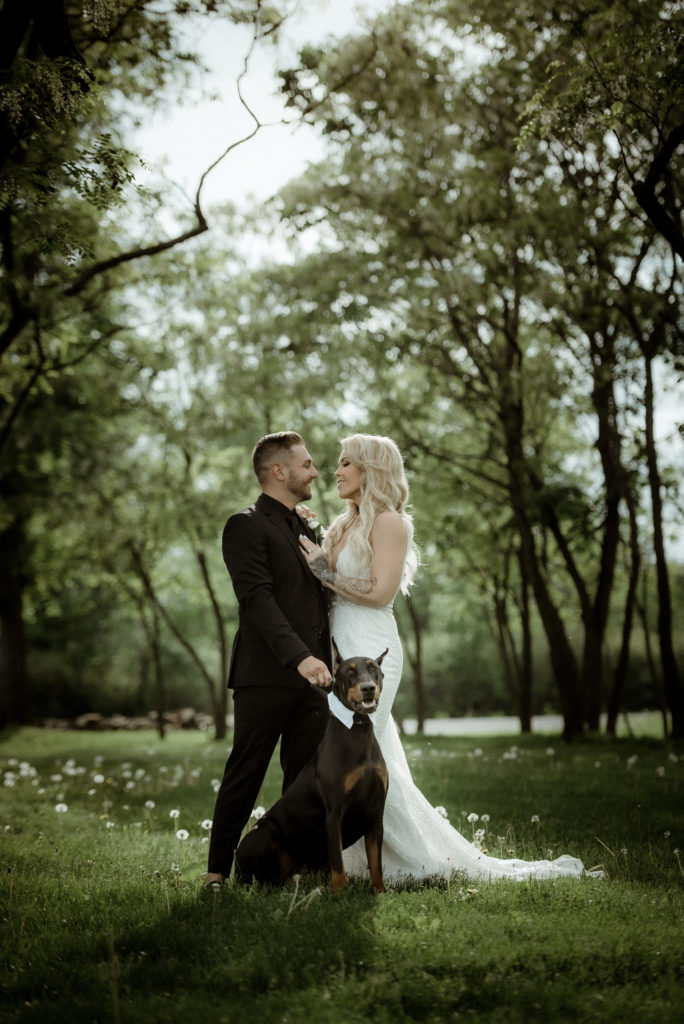 Pick a theme
A themed event can be refreshingly entertaining as an adult. Choosing a common element and running with it can make your day cohesive while adding a bit of whimsy. Movie lovers can treat their guests to an evening of "Lights, Camera, Action" with a red-carpet entrance, cinema ceremony and concession stand-inspired reception food and drink. Disney-lovers can use Beauty and the Beast's classic Be Our Guest as a jumping-off point for a fairy-tale-inspired affair. Picture resort-style invitations, horse and carriage rides during cocktail hour and a ballroom reception overflowing with candlesticks and teacups. Choosing a theme can also help guide the plethora of choices you need to make during the planning process, by giving you something to inspire each element of your day. Elvira and Adam's Disney-inspired decor included a Mickey Ear floral installation and guest tables named after iconic Disney duos.
Use your outfit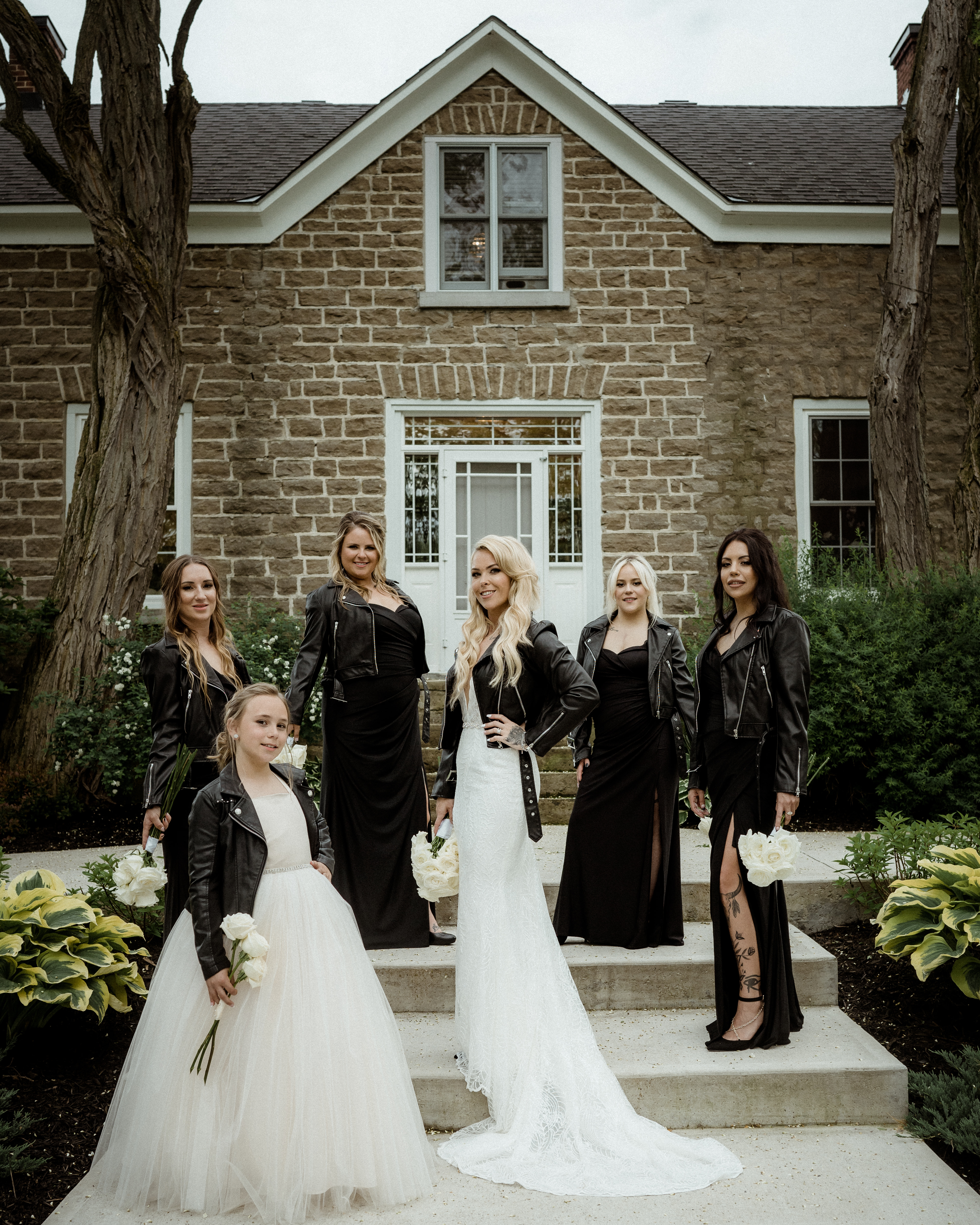 Your overall look on your wedding day has a lot of impact. It isn't uncommon to see couples opting to change their hair and outfits between different elements of the festivities, each one expressing their personalities or heritage. Your clothing offers a wonderful way to inject your personal style. Take Lindsay and Steven, for instance. Their moody wedding party ensembles oozed personality. The bridesmaids wore black dresses and leather jackets with the word "Babe" scrawled on the back. Even their dog got into the mix, sporting a crisp white collar and black tie. Lindsay and Steven extended the monochromatic theme into their reception space with black cutlery, napkins and candles, juxtaposed against white linens and clear guest chairs. These choices led to an edgy yet laid-back vibe for their memorable "I Dos." You could even consider asking your guests to join in, by requesting they show up in outfits inspired by your wedding theme colour.
Hire a unique vendor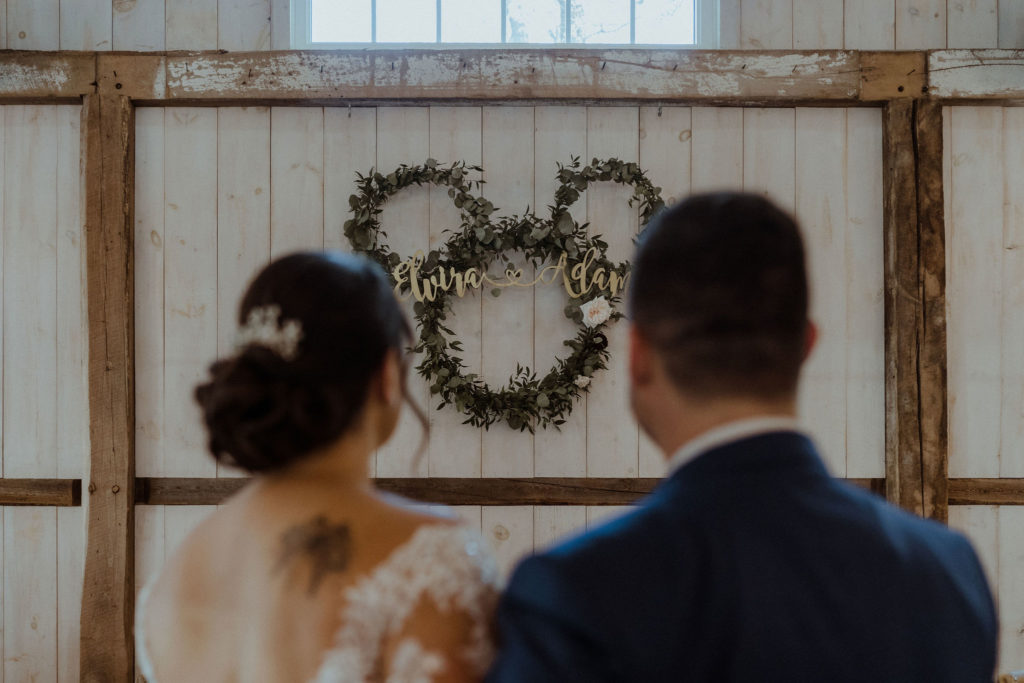 The experience of your guests is a big part of what they will remember. Give them something unique that they can't experience anywhere else and that reflects your personal interests. If you are a tattoo lover, have a tattoo artist at the ready to give yourselves or your guests a wedding day tattoo to commemorate the occasion. Look into a Flower Bar, where your guests can be adorned with wearable floral accessories made on site by a talented florist. Hire a dance teacher to teach salsa dancing to guests during cocktail hour, so they can fully enjoy the salsa band coming on later in the evening. You can even rent a mechanical bull, so brave guests can try their luck at riding the bull without being bucked off. The options are only limited to your imagination. Just make sure you get the okay with your venue first.
Involve your guests
Providing ways for guests to feel involved in your day can go a long way towards creating a personal feel. Ask your married guests to send you their favourite photo of their own big day and display them on a table during your cocktail hour. This is a great way to generate conversations amongst guests as they reminisce about their own weddings over a few cocktails. Or follow Kate and David's lead and write personalized letters to every guest attending your big day. This isn't for the faint of heart but is a sure-fire way to make your guests feel welcomed and appreciated. Kate and David created customized menus for each of their 170 guests that included a touching personal thank you. You can bet guests felt a special connection to the bride and groom when they took their seats for dinner and left the event with a meaningful keepsake they would cherish.
Don't be afraid to buck tradition
As noted earlier, weddings have a formula. But if you don't want to incorporate one of the standard elements, don't. If you don't want to be centre of attention, don't do a formal head table. If you don't care that much for flowers, don't carry a bouquet. If you want to elope, elope. There is no rule book saying you need to have a wedding party of 16, a three-tier cake and a sit-down dinner in order to kick off a successful marriage. Your wedding should reflect you as individuals and as a couple. Our best advice is to go with what you enjoy and don't be afraid to bring pieces of yourself into your day. After all, it's the beginning of your story together as a married couple. Let it be a reflection of you.