By Rosanne Lake


When Michelle Louis-Jean talks about wedding floral options at Luxe Blooms, a blissful lilt comes into her voice. As she describes statement-making flower walls, the magic of infinity roses and breathtaking bridal bouquets, her love of creating fresh but timeless wedding florals shines through her words.
Luxe Blooms delivers unique flower arrangements from a trendy, luxurious flower café on Dalhousie Street in the ByWard Market. The walls adorned with blush pink flowers have amassed a huge following on Instagram, but beyond the allure through socials, Luxe Blooms is captivating brides across Ottawa and eastern Ontario.
Luxe started to take shape in 2015 when Michelle was working as a legal assistant, but using her keen eye to notice that something was missing in the city. She had been seeing eternal roses online, arranged in big round or square boxes, but after she phoned around to florists in Ottawa to order some for Mother's Day, she quickly realized that no one was stocking them locally.
"They were so beautiful and unique. I thought, if this is huge on socials then there might be something to offer here."
She was right. Word got out and her niche idea grew rapidly on social media. Although still working her other job, several years in and continuing to grow her online floral business, Michelle started creating more intricate designs and people responded again. So, she made the leap and opened her own shop. "I like to do things differently," she says, laughing.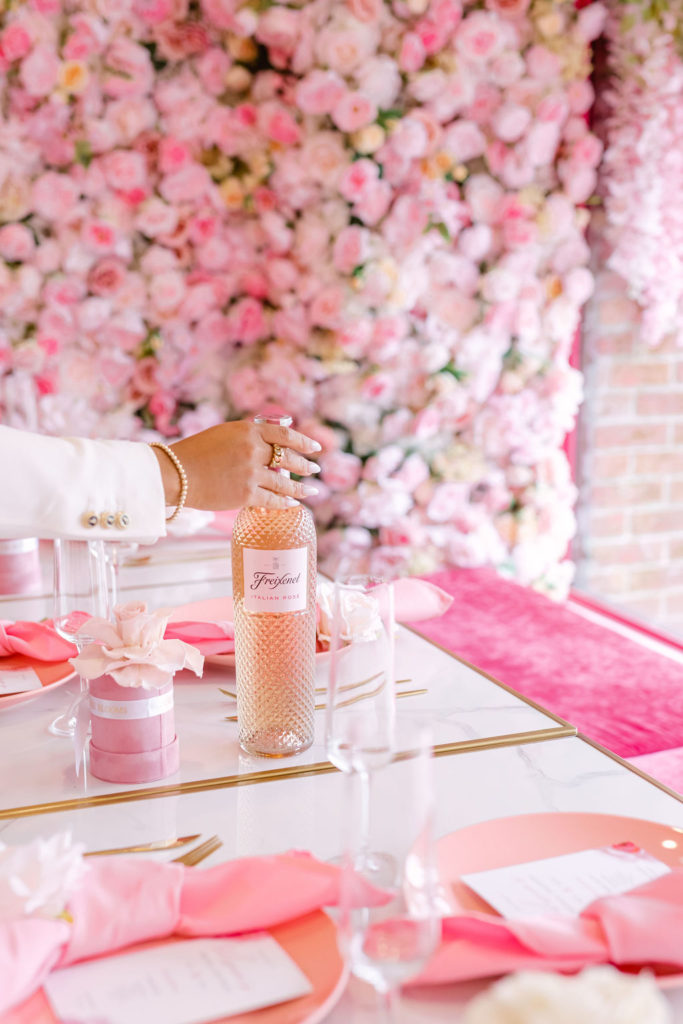 Now, Luxe Blooms Flower Café is a full-service flower shop and trendy meet-up spot with a team that provides exceptional experiences. In person, the popular, show-stopping pink flower wall is complemented by a delightful menu of pastries, specialty coffees, sandwiches, colourful macarons and more. You can enjoy high tea here, too, surrounded by blooms and splashes of soft colour.
Since it's fully licensed, Luxe Blooms Flower also serves double duty as a place for bachelorette parties, bridal showers and special evenings to get bridesmaids acquainted. "We're looking forward to being the spot to celebrate other parts of your wedding journey, as well," Michelle says, noting that a cocktail and wine menu is available.
In terms of wedding florals, Michelle says Luxe Blooms caters to both intimate and larger scale weddings and promises a client-focused experience, bringing the vision of the couple to life while offering expert advice along the way. Flowers can be purchased in store and customized orders are prepared on site. Orders can also be placed on the Luxe Blooms website for pick up or delivery anywhere in Ottawa.
"People come in with inspiration and ideas and we guide them," she explains, noting she is fortunate to have a florist on her design team with more than a decade of experience. She admits Luxe is relatively new to the wedding floral scene, but she's aiming to provide gorgeous flowers regardless of budget. "We're looking forward to working for brides with all different budgets," she points out. "We're open to everyone; I'm excited to meet a range of brides and discover what they are looking for in wedding florals."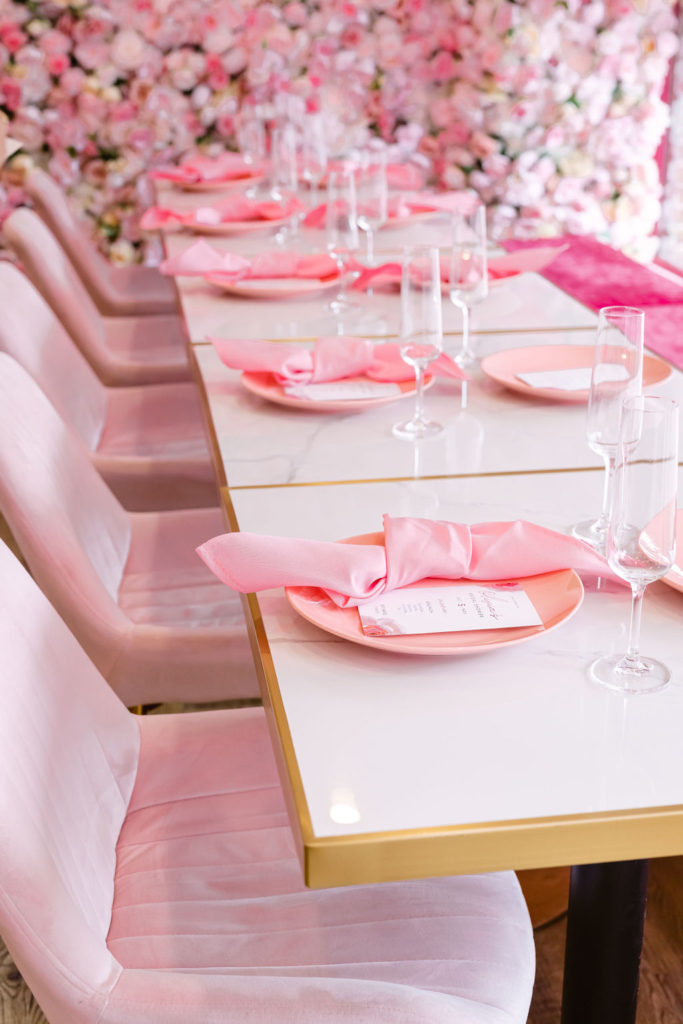 Some of the most popular wedding florals at Luxe Blooms are flower walls and infinity roses, which are preserved real roses that last upwards of two years. Michelle says infinity roses are a nice gift for people to give for an engagement or wedding, as they hold distinctive meaning. "If given at the wedding, the flowers are still vibrant on the couple's first anniversary as a reminder of their special day," she mentions. Offerings also include bridal bouquets, flower crowns, flower girl petal boxes, custom cake flowers and ceremony structures.
Michelle says she loves that people are making Luxe Blooms part of their lifelong memories, either through enjoying the flower café, the expertise and creativity of the floral shop—or both. "It feels so special to be a part of these moments for Ottawa brides," she said.
See luxeblooms.ca and follow Luxe Blooms on Instagram @luxe.blooms.