For an exquisite and warm winter wedding
Compiled by R. Legault
The festive season easily inspires a very merry wedding feast. 'Tis the season for heart-warming comfort food, decadent desserts and cool cocktails. Choose the foods that you love but aim to please your guests too. Whether you throw a buffet reception or a full- service dinner, try these menu suggestions for your own very merry winter wedding reception.
Upon their arrival at the reception, warm your guests with winter wedding beverages like mulled wine, spiced cider, and hot chocolate with whipped cream. To add a splash of the holiday spirit to your warm drinks, add spiced rum, Kahlua, crème de menthe, Irish cream, or decadent white chocolate liqueur. Create your own wedding-themed specialty coffee drinks and call them by your new last name. Confer with a bartender for recipes or find specialty coffee creations online.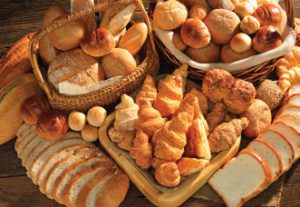 Delight your guests' gustatory senses with traditional holiday dishes like baked ham, roast beef or turkey dinners. Start your meal with seasonal touches like warm butternut squash or pumpkin soup—they will make your winter wedding dinner a culinary experience. Adding baskets of fresh baked breads will make mouths water and warm up any chilly diners instantly. Side dishes such as roasted root vegetables, a variety of potatoes, savory stuffing, and gravies will make your wedding meal a truly festive feast.
After the savoury comes the sweet. Think about your favorite festive wedding desserts. For a holiday dessert buffet, plan a table with petits fours trays, individual cheesecakes and mini chocolate mousse cups. Think about adding a favorite family dessert to the buffet and providing guests with the recipe. Go with the frosty feel of the season and serve guests different ice creams and sorbets. For a sumptuous finish to a splendid meal, serve your guests warm crème brulee or traditional bread pudding and caramel sauce in individual ramekins.
For wintry cool cocktails, think cranberries, crème de menthe and candy canes. Serve popular cranberry flavored martinis with a few festive cranberries tipped into the glass. Make candy cane flavored cocktails with crème de menthe and chocolate and decorate with mini candy cane swizzle sticks. Champagne and cranberry or orange juice makes a light and lovely punch for guests as well. Serve all kinds of fabulous and festive cocktails at your wedding
feast with mint, chocolate, cranberry, orange flavored liqueurs and bases like vodka, rum and gin.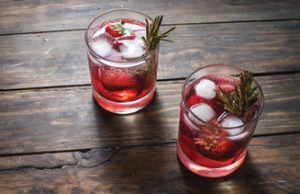 For popular and tasty non-alcoholic cocktails, ginger ale, cranberry and orange juice makes a refreshing and lovely drink. Look for interesting ice trays at specialty shops and decorate your drinks with festive shaped ice cubes in stars, evergreen trees, and snowmen shapes.
For the piece de resistance, present the cake. Winter wedding cakes need not adhere to any particular rules. For a wintry look, ask for silver snowflakes or white edible glitter to be sprinkled over your cake in the manner of freshly fallen snow. Just make sure that all your guests will get a piece to top off your very merry wedding feast!