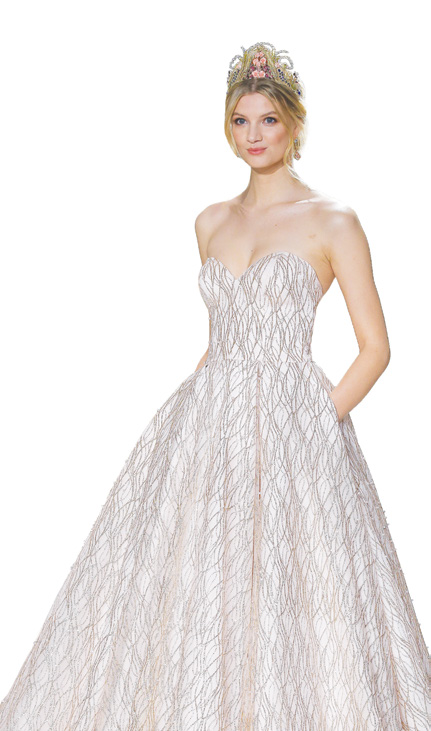 Images by Ariel Vered
Ever since the two best-known princesses wore tiaras—and dazzled the world—on their wedding days, Kate Middleton in 2011 and Meghan Markle in 2018, bridal crowns have been must-have wedding accessories. On the latest bridal fashion runways, gowns with crowns continue to make a majestic style statement. Not only do these eye-catching ornaments perfect a bridal look, they also impart an air of regal poise and confidence that is ideal for that all-import-ant time as the centre of attention. Since you are queen for the day, after all, why not feel royal as you float down the aisle in a gorgeous, sparkly headpiece?
The latest wedding crowns are chic (and affordable) renditions of the customary bridal headpiece. But you don't have to be opting for a Disney-princess wedding dress to rock this glorious look. There are crowns to suit every gown and bride, from boho beauties and whimsical rustic styles to blingy showstoppers and understated, classic toppers. Pick the style that makes you feel like the princess you are and that will complement your chosen hairstyle and beauty look. You can even have a crown customized to match your gown and vibe. Then go forth with regal panache and reign over an unforgettable celebration.