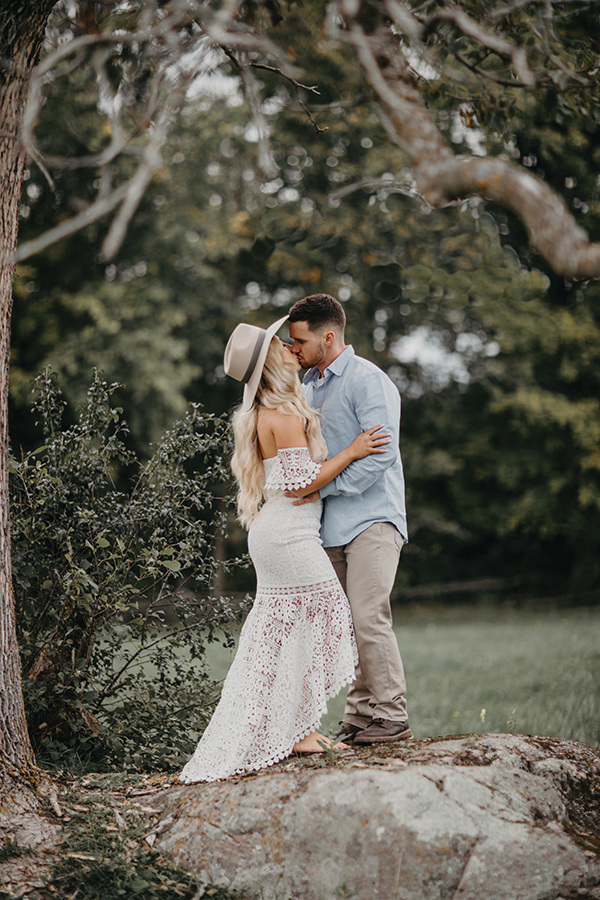 Photos by Of Wild & Wander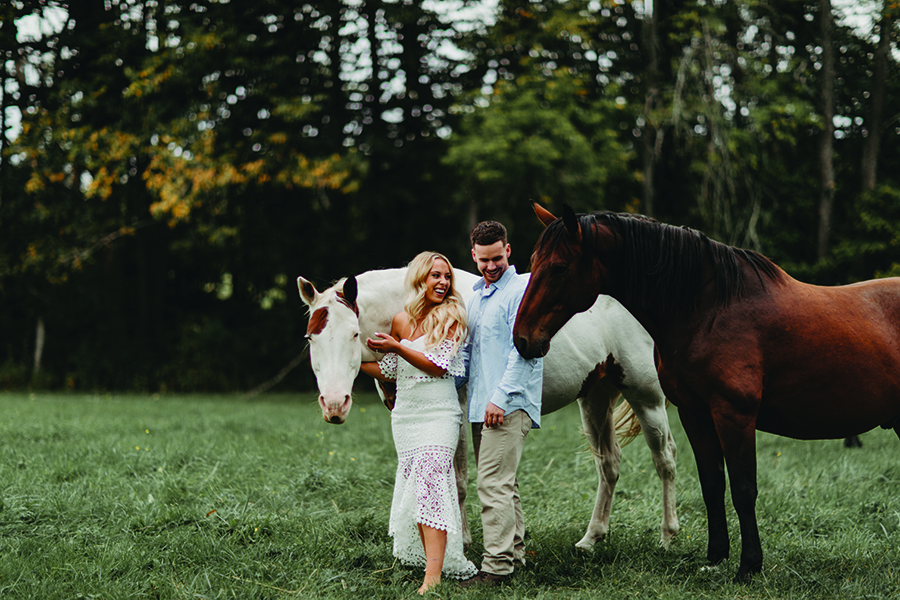 After Trevor popped the question, he and Dakota shared the news with her other favourite guys.
Dakota loves horses. And Trevor. Since age 11 when she bought her own pony, Shadow, horses have been a huge part of her life. Now she boards all three of her boys (geldings)—Shadow, Sparky and Moonshine—at a friend's place in Pakenham.
As for her other guy? "We had talked many times about getting engaged," Dakota says. "We knew we wanted to spend the rest of our lives together. Trevor's my best friend and he's quite simply perfect for me."
Naturally, when Trevor decided to propose, he wanted those other fellas on hand for the big moment. "He asked me if I wanted to go out to see them," Dakota says. "He said it in kind of a weird way, like as if he needed us to go out there that day."
Yes, he was chomping at the bit. No, she wouldn't go to Pakenham. Too busy, she told him. Dakota says she was stubborn as a … you get the idea.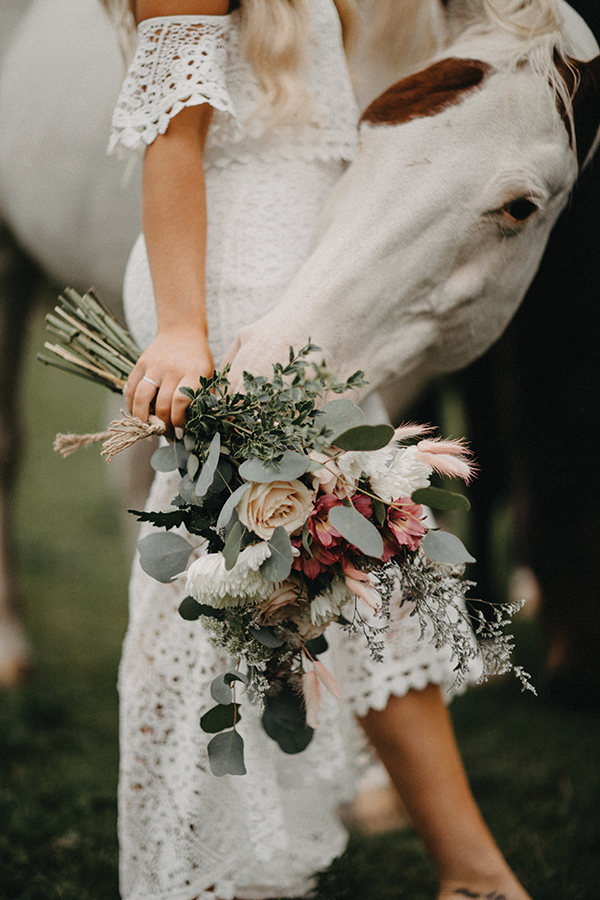 Later, she wondered: What was so important?
Could it be?
He didn't say; nor did he ask.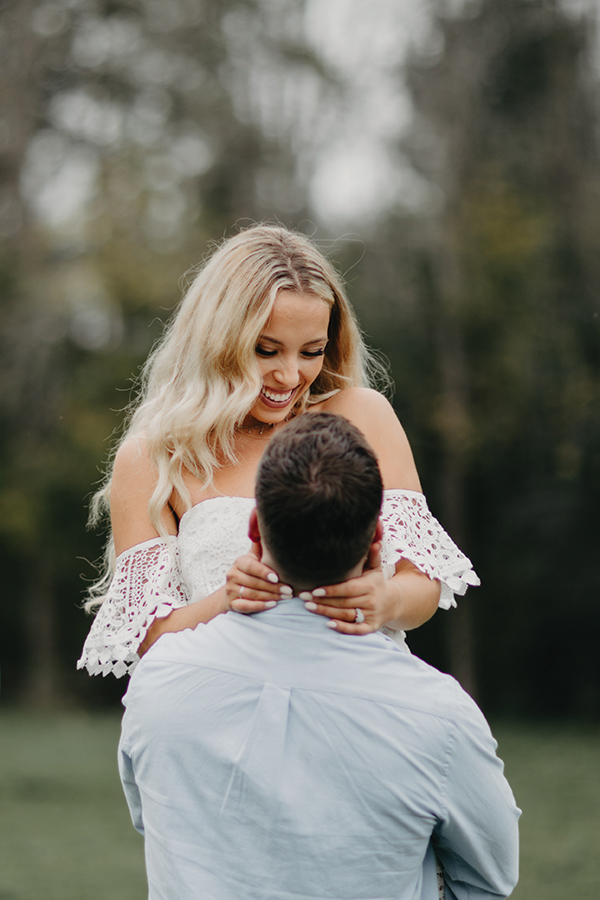 The next day, Trevor was behind the wheel when they left her mother's place. At the end of the lane by the big maple tree, Trevor got out to open the gate. He called Dakota to come check out the hollow of the tree. "I jumped out and ran to him thinking I was going to see a cute baby animal," Dakota says. She looked, turned around, and there was Trevor on his knee, holding out a ring.
"I've never seen him look so … I don't even know the word for it. Emotional? Nervous? In love? Something like that. It made me weak in the knees, and we both couldn't say or do anything but look at each other. I think it may have gone on like that for quite a bit."
Eventually, Sparky, Moonshine and Shadow got to be part of the good news too, when the couple did an engagement photo shoot with Of Wild & Wander photographer Savannah Amina in Pakenham. Makeup artist Taryn Miller did Dakota's makeup for the shoot, and both Savannah and Taryn will be resuming their all-important roles for the wedding, scheduled for August 14, 2021.
Dakota recommends a photo shoot for newly engaged couples. "Savannah captured our love so perfectly and I will cherish our photos forever. Plus, we got to include my three other favourite boys in the pictures as well."
And when the summer wedding day arrives, Dakota and Trevor will be saying their vows at her mom's place. "Outside, by the big tree."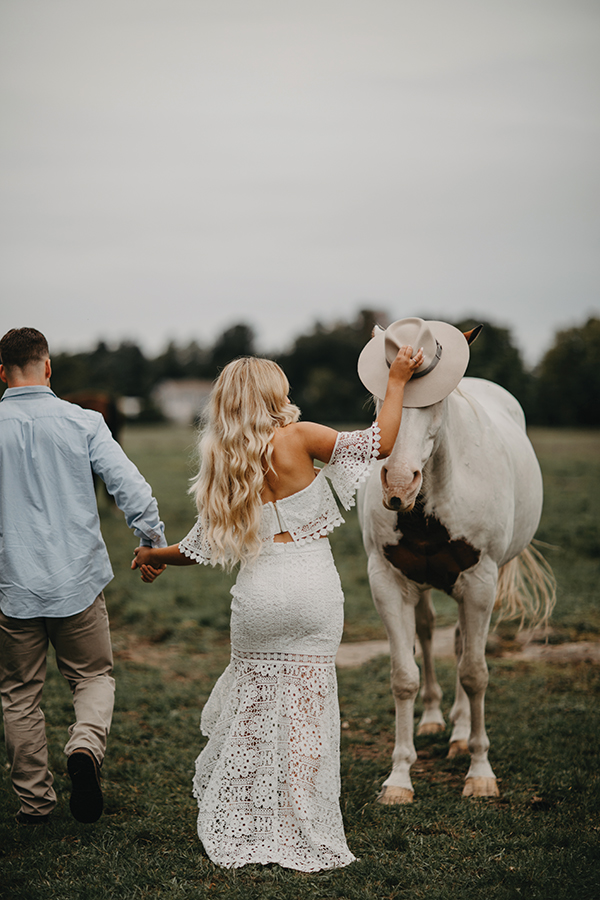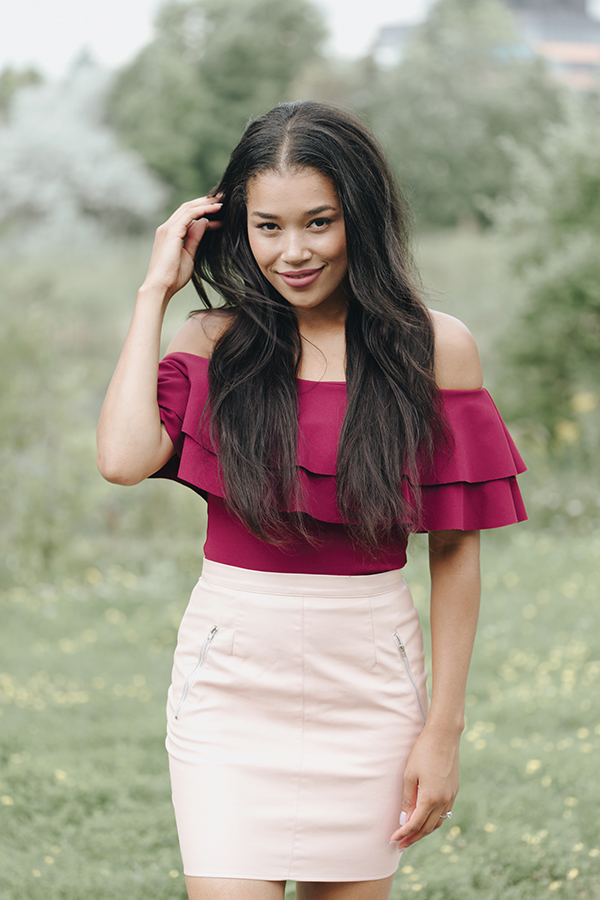 Contributor Spotlight: Savannah Amina, Of Wild & Wander
My passion for photography comes from combining real love with magical surroundings to tell love stories in the most real, raw and authentic way. At Of Wild & Wander, the experience determines the photographs, not the other way around. My mom always told me that whatever I do to "wake up every day excited to do it." At 22, I never thought I'd be lucky enough to be doing just that. ofwildandwander.ca