Love in Ottawa
Photos by Danielle McFaul Photography
Greg and Danielle met at a national university engineering competition in Kelowna, B.C. in 2015. At the time, he was attending the University of Alberta and she was a student at the University of Ottawa. Something clicked, because after the event was over they kept in touch. The following year, the competition happened to be held in Ottawa. The two reconnected and realized they really liked each other. A year later, Greg moved to Ottawa to be with Danielle.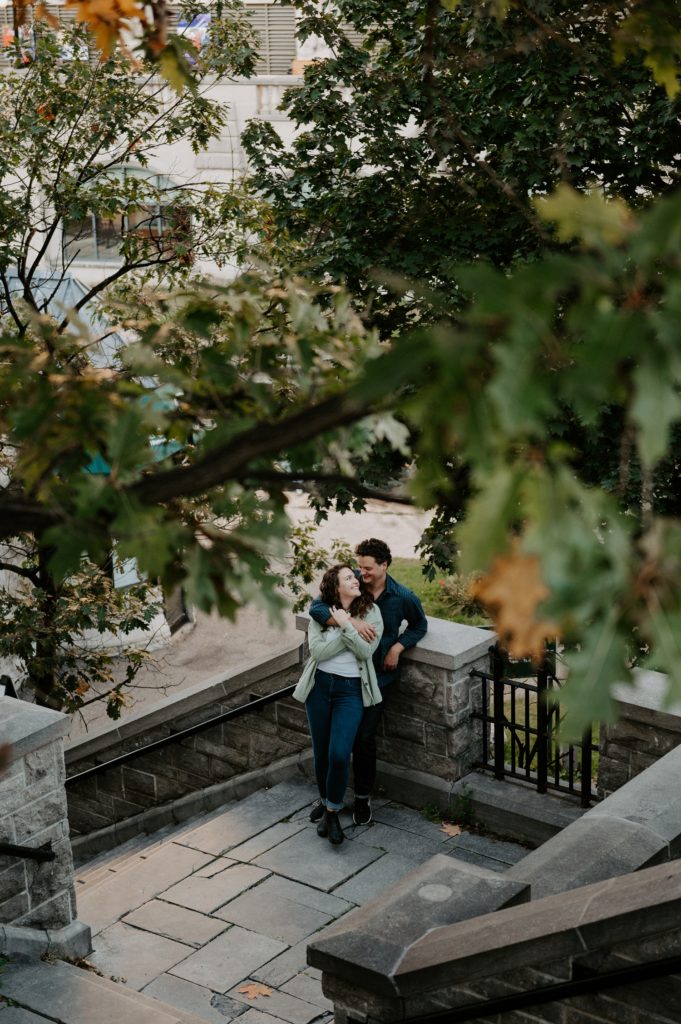 In August of 2022, on a remote lake in Northern Saskatchewan, he proposed. "We've been going up there every year to his family's cabin and have always talked about bringing our camping gear and camping on one of the other islands for a night," Danielle explains. Finally, they did it. When they arrived at the island, she adds, "He had a whole romantic display set up by his sisters. He asked me to marry him and I of course said yes. We slept without the fly on the tent and had an incredible display of Northern Lights through the night. It was definitely a night to remember."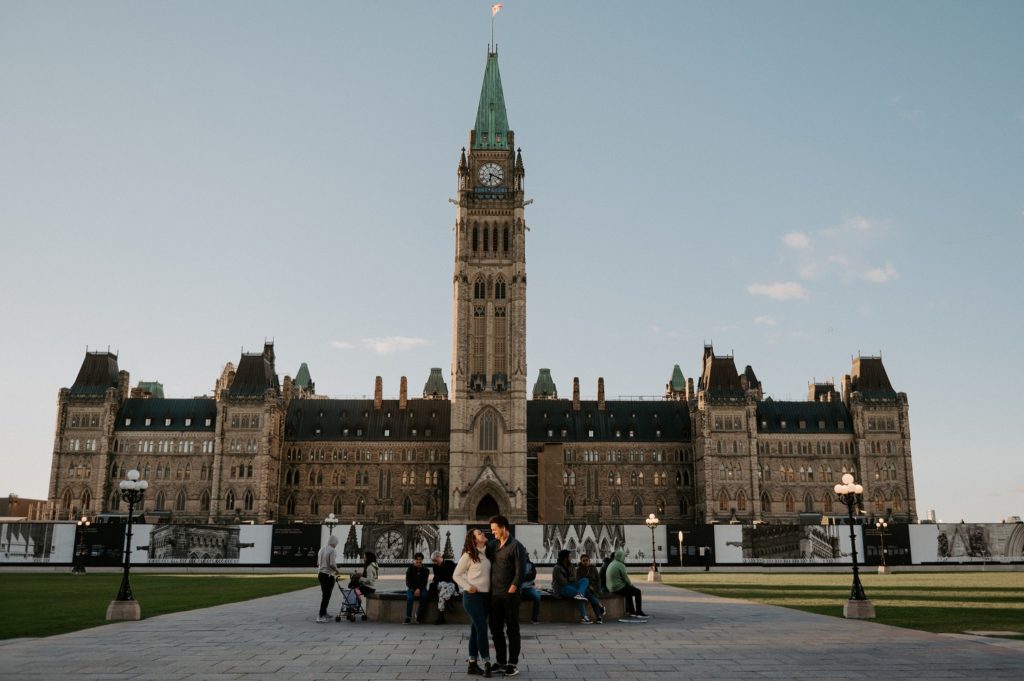 They also wanted to remember this special time in life and decided to do an engagement photo session. Mentioning she has known photographer Danielle McFaul for about a decade, this bride-to-be says, "I've seen her work evolving and blossoming over the years." That's why even though she and Greg live in Edmonton now, they waited for an opportunity for the Ottawa photographer to capture their love and happiness. "There was no one else that I could imagine taking our engagement photos," Danielle says. Since they were travelling to Ottawa to attend a friend's wedding, they booked the session with Danielle McFaul Photography, daniellemcfaul.com, for when they were in town. "I also absolutely love Ottawa and the parliament buildings, so getting to take our photos around them was really special to us," says the former resident. And the memorably beautiful results prove this trip to the capital city was special indeed.