Sarah and Marlee both got their engagement rings at La Maison D'Or. The beautiful locale for Sarah's proposal was an added bonus, and a sparkling illustration of the kind of exceptional, custom experience the family jewellery business provides.
from a family business offering one-of-a-kind, custom designs and a truly special experience
Photo by Taylor Russett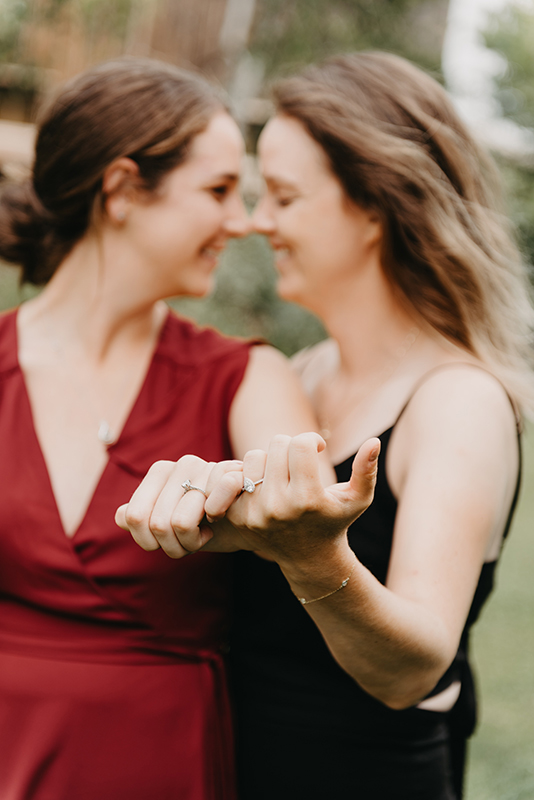 Sarah was the one who first came in," Jessica Harden recalls. Jessica is one of the experts at La Maison D'Or, and when Sarah showed up at the jewellery store in Place D'Orleans Shopping Centre, she was looking for an engagement ring. She wanted to propose to her girlfriend Marlee.
"We found her exactly the ring," Jessica says. At La Maison D'Or, a long-established family business, Sarah also discovered people who go out of their way to make dreams come true. She told Jessica she'd been planning to propose to Marlee in Mexico, but because of COVID it wasn't going to be possible. In response, Jessica reveals, "I offered my parents' place." She mentions it casually, as though it's a regular thing for jewellers to produce the perfect engagement ring and an engagement to match.
It isn't.
Nevertheless, Sarah's dreamy proposal was courtesy of the Harden family. There was music, a picnic blanket under a tree in an idyllic spot on a summer day, plus friends, refreshments and a whole lot of joy. Jessica is modest about her role in this. "They're very, very sweet," she says of the couple.
No wonder so many couples and significant others head to La Maison D'Or to find that all-important engagement ring; the experience is personal, and always very special. Naturally, when Marlee wanted a ring to propose to Sarah, she too went to La Maison D'Or, at 110 Place D'Orleans Drive.
But it's not just the experience and service that are unique. The options are too. "We do over 400 custom rings a year, and create one-of-a-kind heirloom pieces," notes La Maison D'Or president Brent Harden. "Our goal is to create a ring that is uniquely you and tells your story." In addition, he says staff members at the beautiful store pride themselves not only in coming up with a ring design that will make hearts flutter, but also in making the process happy and memorable.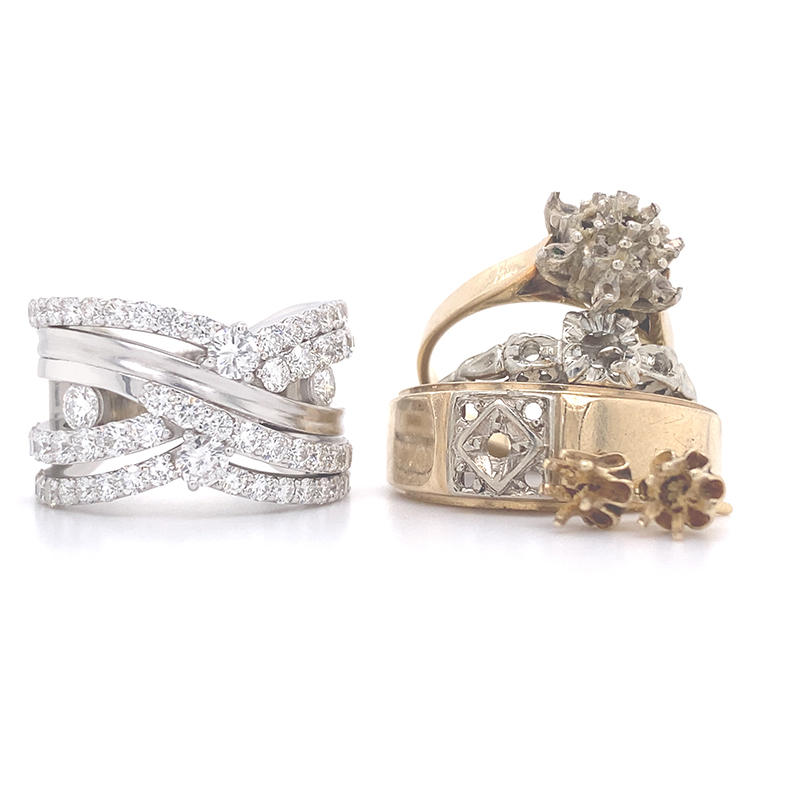 Custom design is La Maison D'Or's specialty.
Here's how the customization process works: You start by sitting down with a La Maison D'Or team member and sharing your ideas. Those ideas will then be transformed into design sketches from which you can choose. Next, a CAD rendering is produced to show you all the dimensions and angles of your chosen design.
After that, a copy of your ring is made in wax, so you can see it and try it on before the final design is created. Not only are you welcome to be involved in every step of the creation, you're pampered along the way. La Maison D'Or even has a café on site to provide clients with free gourmet coffee, tea, juice, water and snacks.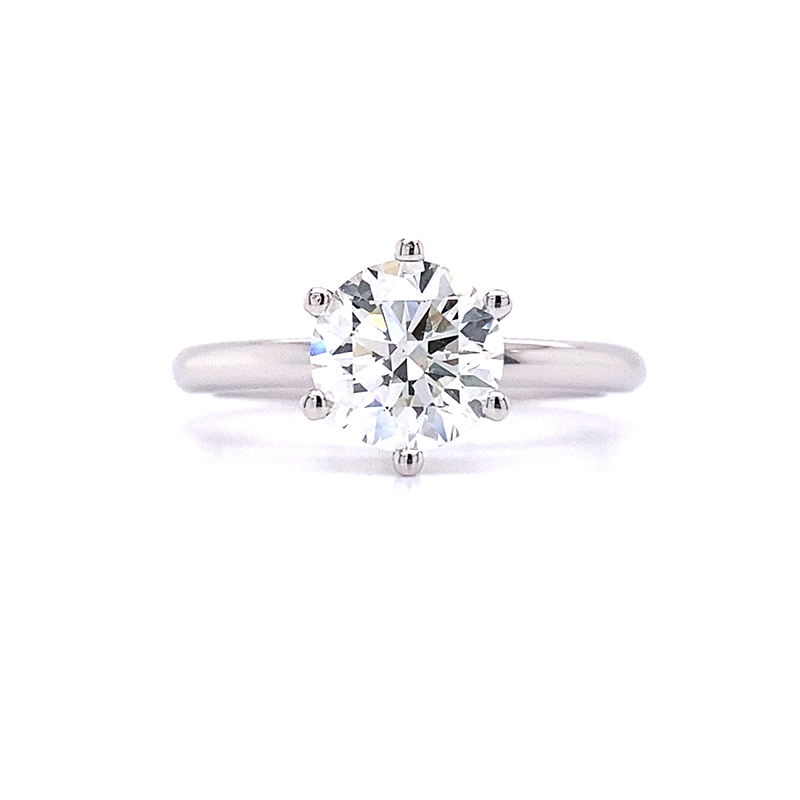 From the moment you begin articulating your vision for a ring to the moment you receive your stunning, one-of-a-kind piece, you get to enjoy a unique, pleasurable experience. Tammy Mood is a custom design specialist at La Maison D'Or, and Brent says, "Tammy creates fine pencil sketches for our clients with precision and artistry. She is very talented."
In Tammy's words, "Custom design gives our customers the opportunity to create something exclusive that celebrates the most important events and people in their lives. Imagine presenting the love of your life with a piece of jewellery that was designed and handmade just for them, and knowing there is nothing else in the world that is exactly the same?"
It's a spectacular way to ask someone to share a lifetime with you. And undoubtedly one of the reasons La Maison D'Or is called the place where Ottawa gets engaged.
"I love being able to create a ring for a client and know that it will make them smile every time they wear it," says Tammy. "Everyone deserves to have a spectacular piece of jewellery that says, 'I'm one of a kind.'" lamaisondor.com