Photos by Korina Joseph Photography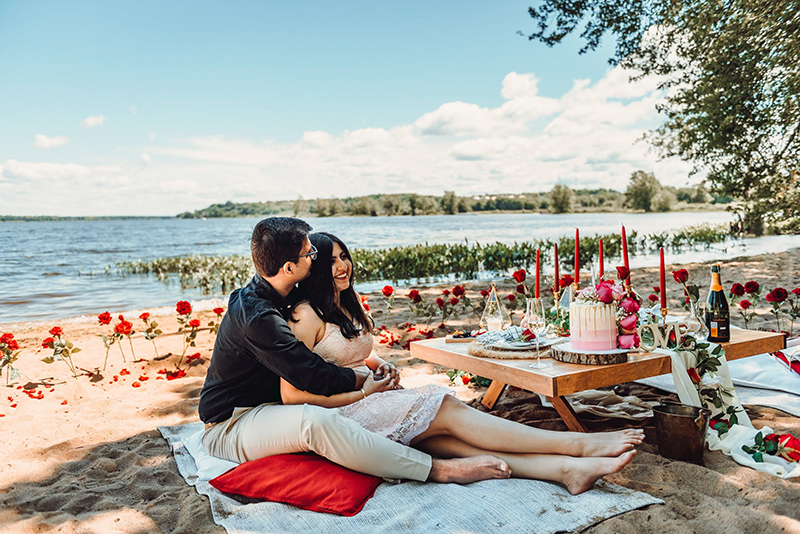 When Vinisha Lalchand and Mohit Sain met in March 2018 at a local bar, they hit it off and had a connection. The timing wasn't right, though, so that was that. In the fall they reconnected and, Vinisha says, they've been a couple ever since. Mohit, a mechanical engineer, and Vinisha, a digital content creator and marketing specialist, have many mutual interests. "We both share a passion for content creation, designing, cooking and country music," she mentions. "We love road trips, exploring, trying new recipes, adventures and watching sitcoms together."
Clearly they make a great team. If you check out @vivalavinisha and @mht12sain on Instagram, you'll get an idea of those adventures. The content they produce is fun and compelling.
By 2021, Mohit was compelled to take the next step and ask his longtime girlfriend to become his fiancée. After buying a house, he says he realized it was "the right time to start a life together. I worked together with Vinisha's parents on the timeline and to make a ring."
For a long time Vinisha had wanted to try Runaway Picnic, runawaypicnic.com, and Mohit knew it. The luxury pop-up picnic experience is designed to celebrate life's special moments—from date
nights, engagements and elopements to birthdays and other memorable events. Founded by award-winning designer Juwana Abu-Zeinah as a response to the pandemic, the popular Ottawa-based offering is all about creating magic and spreading joy. "We care about our clients' stories and strive to design unique experiences for them every time," Juwana notes.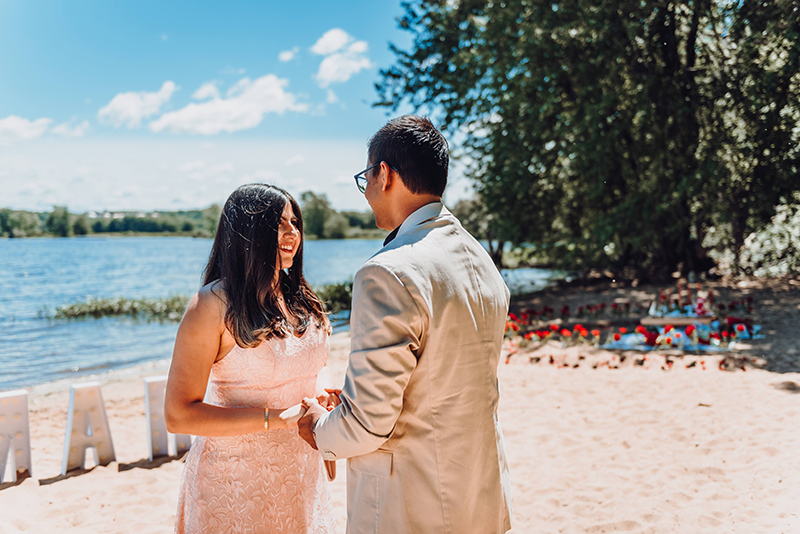 As Mohit explains, "I just wanted to make [the proposal] sweet and special and cute and romantic and dreamy and everything she wanted, and she always wanted to have a luxury picnic by the water, so Runaway Picnic was perfect to make that happen."
The actual picnic was absolutely dreamy. "I was in awe of how gorgeous and special it was," Vinisha says. "Mohit really went all out and even hand-made the entire Marry Me sign himself the nights before the proposal, which was honestly so thoughtful as he knew I love those signs." He didn't stop here. "Having our friends jump out of the bushes, and both our parents in India on FaceTime was definitely a memory we'll both remember," she adds.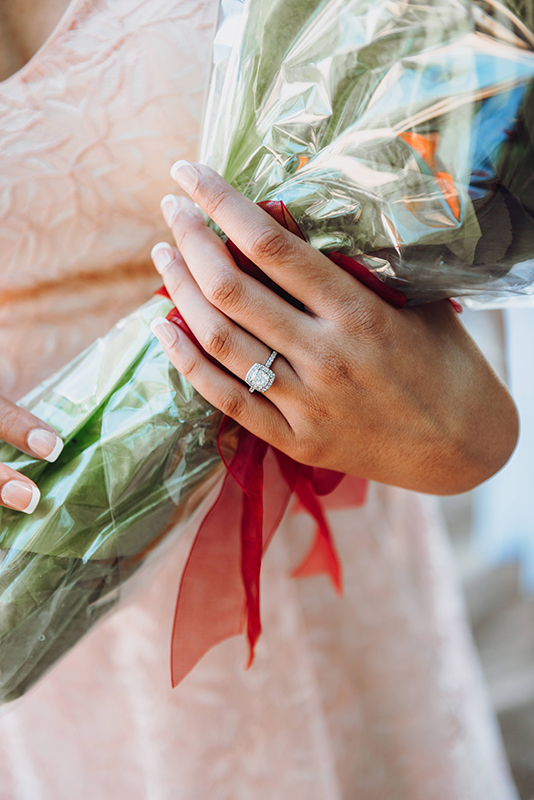 Juwana explains how the surprise unfolded for the Vinisha. "Her best friend asked her to pick her nicest dress and follow her as they were going on a picnic. She had no idea Mohit was proposing that day. The joy was contagious at the beach."
Highlights for Vinisha included the champagne and floral cake Mohit organized. He even played one of their all-time favourite songs, Big Big Plans by Chris Lane, during the proposal. She was also wowed by the stunning setup by Runaway Picnic. "Sitting there on the pillows looking out at the water together was a moment I will cherish."