Beautiful Combination of Cultures
July 14, 2019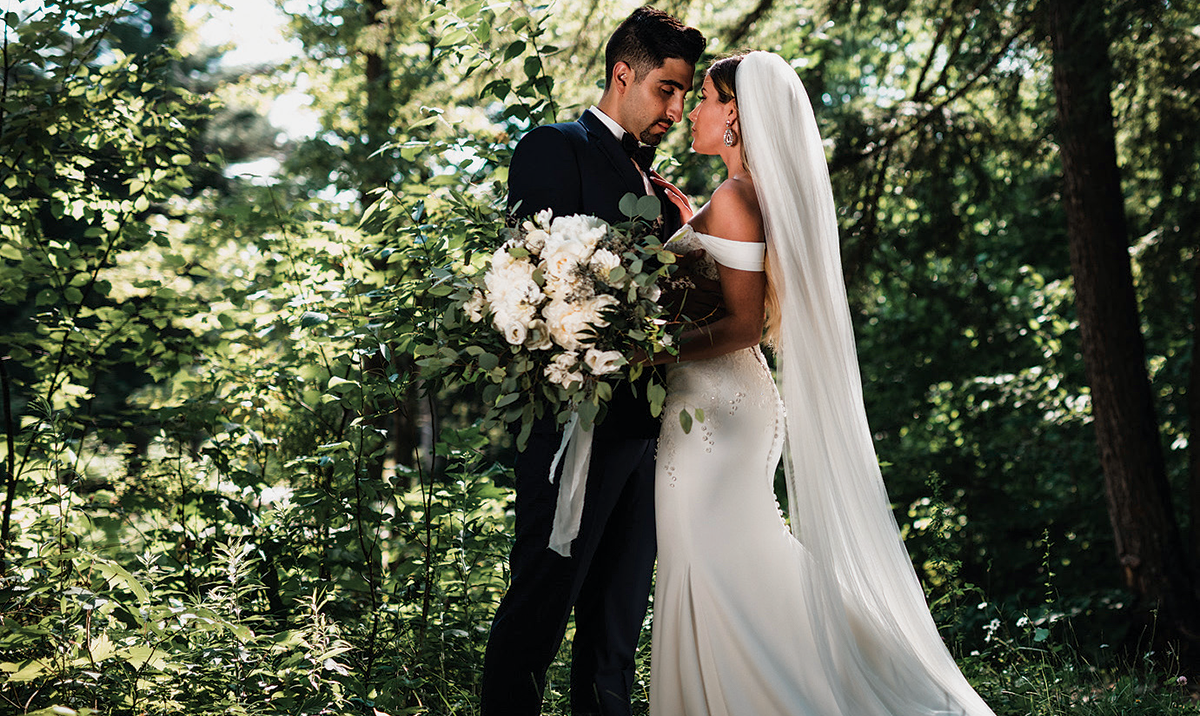 When Kaylea and Moe got married July 14, 2019, at Le Belvedere, it was a one-of-a-kind, love-filled celebration. "The atmosphere was extremely romantic, and I felt like I walked into my very own fairy tale," the brides says.
In fact, this happily-ever-after story started nearly a dozen years ago in Barrhaven. Kaylea was at Mother Theresa High School and happened to see Moe in the atrium. "To me, he definitely stood out from the crowd with his six-foot stature, tan skin, and goofy smile." They were 15 and 16 when they started dating in May of 2008.
Ten years later, in May of 2018, Moe took Kaylea to Major's Hill Park for a picnic. "He surprised me with takeout from my favourite high tea spot." That wasn't the only surprise, though. Moe pulled out a ring and proposed. Then the next day he took his new fiancée on a surprise vacation to Miami, Florida, to celebrate the engagement.
Fourteen months later, at the dramatic cliffside venue overlooking the Gatineau Hills, they said their vows. When asked what made the day special, Kaylea says, "The people. It felt amazing having all of our family and friends together" to share in the life-changing milestone. "Since Moe comes from a Lebanese background, we also wanted to incorporate some traditional aspects of his culture. We hired a Lebanese drumming band, Ace's Parade, to lead our entrance and a belly dancer to entertain our guests during dessert. The combination of cultures worked beautifully and made our day very fun and unique."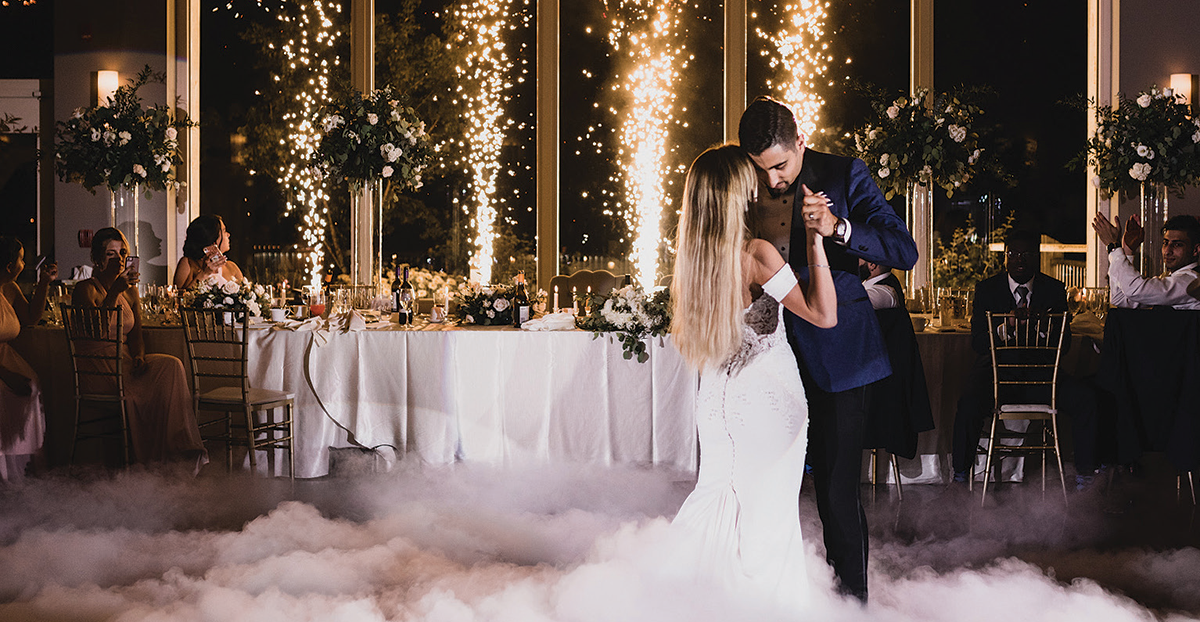 Some choices for the day were simpler than others. "Picking my wedding dress was the toughest (and longest) part of the wedding planning process," the bride reveals. "After trying on no less than a 100 gowns (sorry mom!), I finally decided on the Darcy by Pronovias." She found the dress at La Maison Bridal, then worked with seamstress Eva Cueto to recreate the back and train. "Her work was absolutely impeccable, and the final product took my breath away." A cathedral-length veil and crystal accessories completed the ensemble. "I was looking for a very modern and edgy look," she explains.
Style elements for the wedding included greenery, soft candlelight, and a neutral color palette of blushes, ivories, and golds. "When I saw everything finally put together, my jaw hit the floor," Kaylea says. In hindsight, there were a number of jaw-dropping highlights.
"There was a moment during our entrance, when Ace's Parade was welcoming us, that every single one of our guests got up to hold hands and dance in celebration. The energy and the love we felt in that moment was indescribable. It was also quite entertaining seeing my side of the family attempt the Lebanese dance, Dabke, for the first time."
The couple's first dance was also unforgettable. "We had smoke and massive sparklers going off, but in that moment, I only saw Moe. We ended up doing two songs, a Lebanese love song by Amr Diab and I Don't Want to Miss a Thing by Aerosmith. When we surprised our guests by going outside to dance under the stars halfway through, our guests followed closely behind and started signing the lyrics. The whole scene looked like it was planned, but it was actually completely spur-of-the-moment."