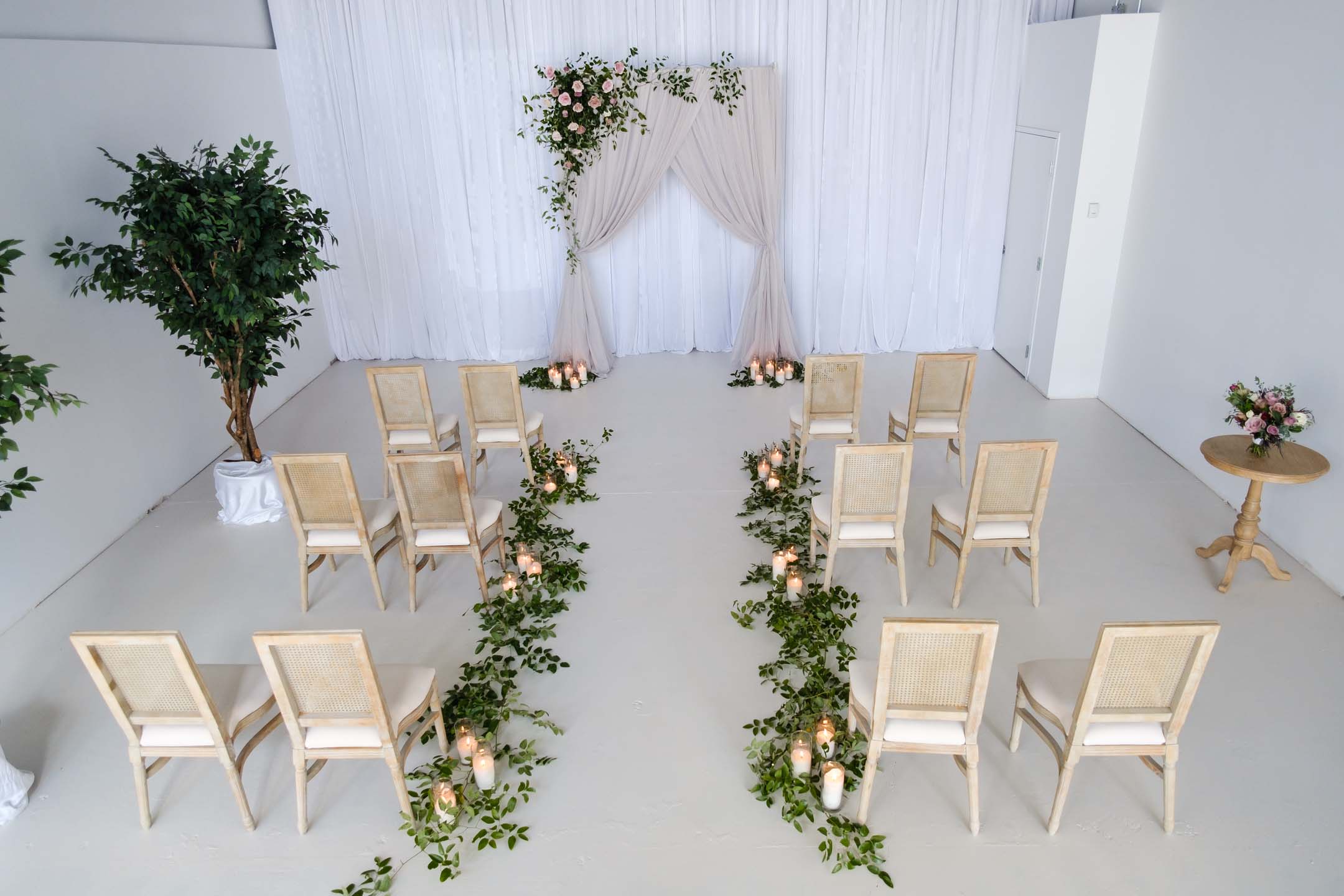 You can have a beautiful wedding—now. WEDECOR, one of the city's top wedding and event design companies, is introducing Ottawa Warehouse Venue, an intimate wedding space and turnkey service offering all the elements for a truly memorable event.

Not only does it specialize in micro gatherings of up to 32 guests (and more when government rules allow), it comes with an abundance of sought-after choices. Since the 1000-square-foot setting has been beautifully carved from WEDECOR's 10,000-square-foot warehouse space, "Couples will have access to Rental Reserve's full luxury inventory collection at no extra cost," lead designer Nancy Tremblay says. "You can choose the style of chair, altar pieces, table, charger plate, glassware, cutlery and more."
And if you want to share your special day with a larger crowd of friends and loved ones, high definition live streaming with professional audio allows you to include many more people in the festivities, from the comfort and safety of their own homes.
What's more, "We have partnered with some of the most talented industry professionals and friends to create amazing packages," Nancy says. "We are making the process easy for anyone still wanting to get married or have a micro event in 2020." See wedecor.ca for details.