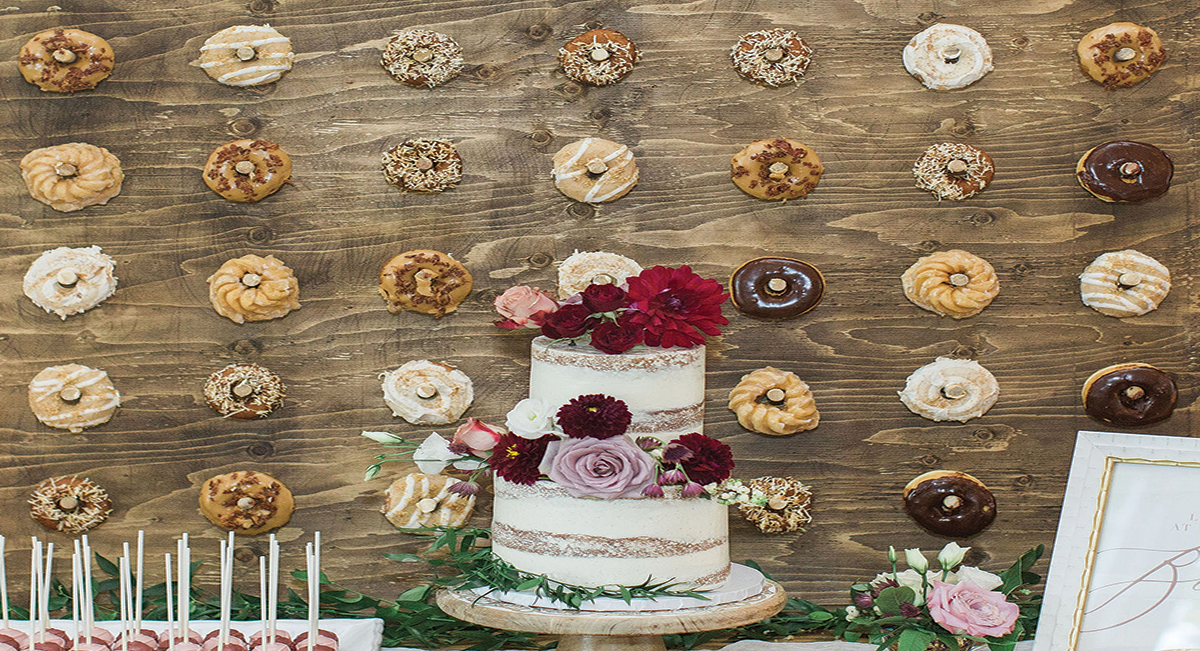 Treat your guests to a taste of something scrumptious that's a reflection of who you are and what you enjoy. After all, great food is at the heart of a great wedding, and there are endless options to add some memorably delectable style to yours. Whether it's pie or popcorn, sliders or sushi, tacos or mini grilled cheese sandwiches, signature bites add a fun twist to a special day. They may be dished as late-night nibbles, as cocktail canapés, at food trucks or as part of a more casual, sophisticated hospitality mix involving various food stations, mingling and gourmet delights. That's up to you.
As you'll notice in this issue, couples are personalizing their wedding refreshments in many novel ways. Teacher Lisa Joyce had a donut wall and a s'mores station on her wedding day, while at Alexandra Long's celebration there was a late-night shawarma bar, plus Armenian sweets for dessert since her new husband, Serge, is Armenian. Alexis served cow cookies at her wedding on a dairy farm and Lisa's wedding favours were brandy soaked plums made by her new husband's 91-year-old grandfather.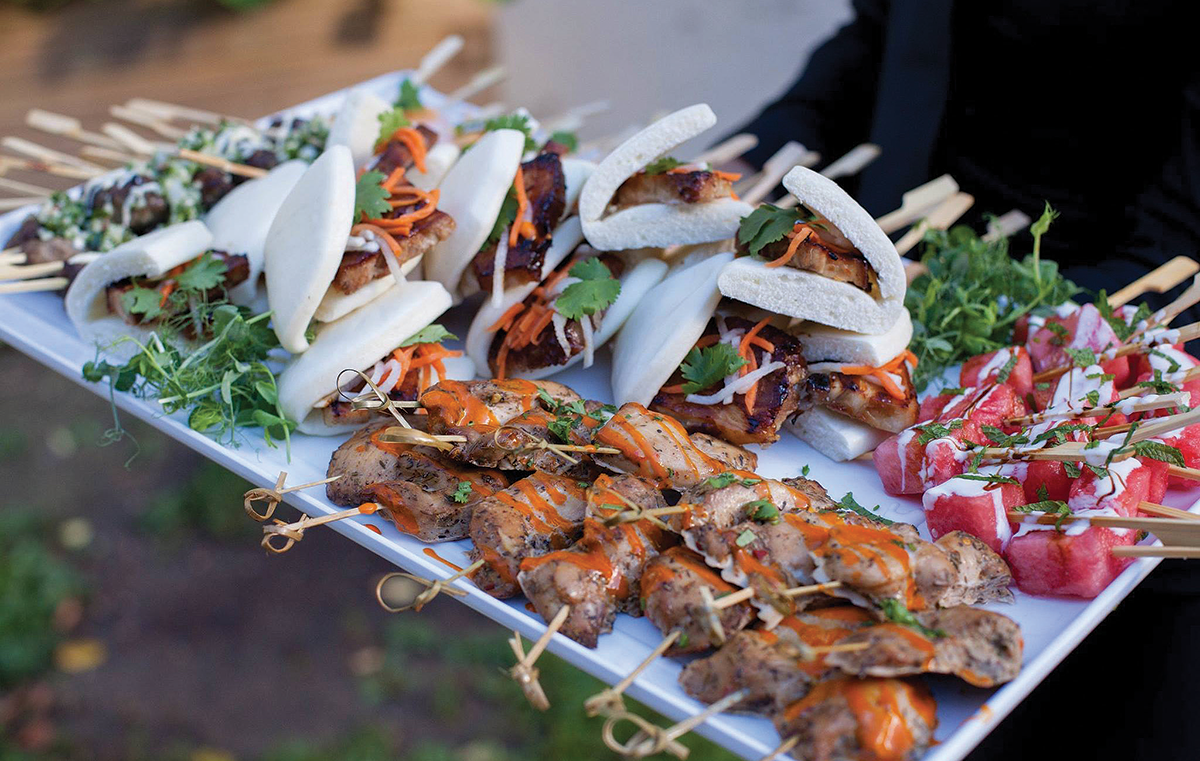 At many of the latest weddings, food is serving in various starring roles. For instance, sweets tables or donut walls can be focal points in the décor, as well as conversation starters. Freshly baked pies or homemade edible favours can serve to involve your relatives who love to bake, or serve to honour the culinary traditions started by a beloved family elder.
Unique food offerings and presentations can also serve as wedding highlights all on their own. Ottawa's top caterers, such as Derick Cotnam from My Catering Group (mycateringgroup.com), will tell you: food can be presented as an interactive, crowd-pleasing experience. Derick and his acclaimed team do a lot of high-end weddings and they do them with flair. Imagine chef-manned food stations such as a raw bar with an ice sculpture, a poke station, a taco station and a dessert bar featuring the likes of crème brûlée finished spectacularly with a blowtorch or liquid nitrogen ice cream made right before your eyes. The approach is personal, social and creative, and guests, well, eat it up.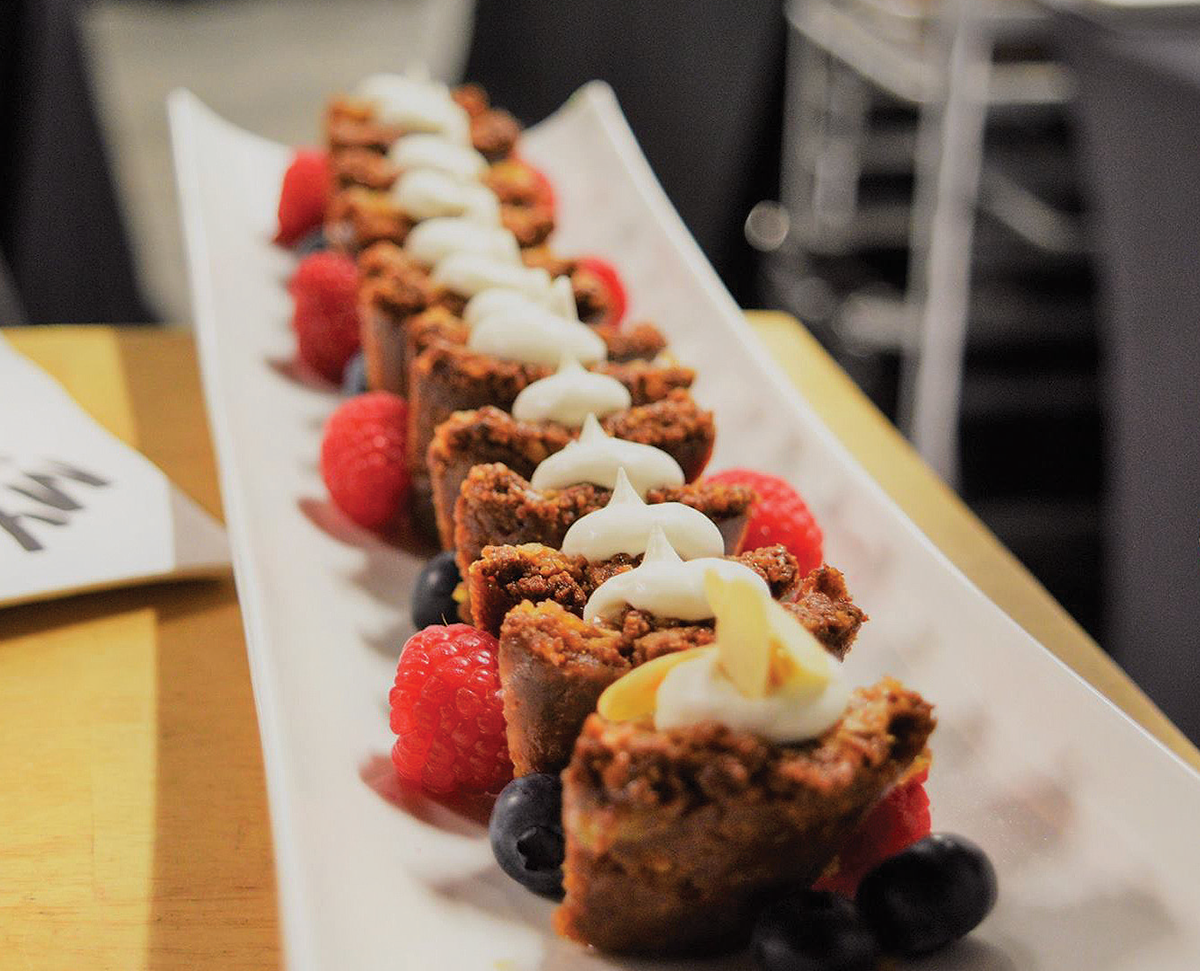 "We do have set menu items," Derick says, "but we're constantly doing custom menus. We're extremely open to creating new menu items for clients."
And those bespoke bites make for sweet wedding memories.