Slip into a second bridal outfit to dance the night away.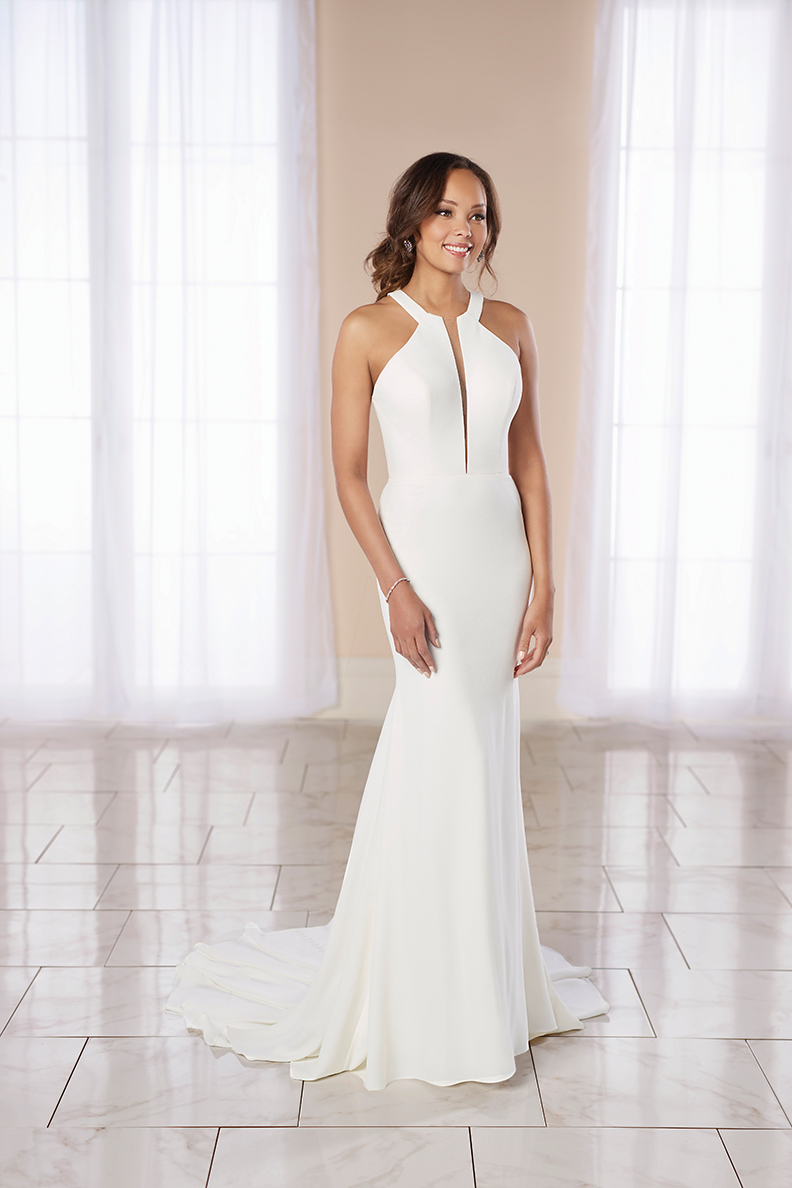 Swap your "it" gown for a party-friendly dress for the wedding reception? Yes please. More and more brides are opting to do just that.
In fact when Amy Couse, this issue's Dream Day bride, walked down the aisle in the summer of 2019, one of the highlights of her day was switching up her bridal look after the more formal festivities were finished. "My absolute favorite part of the evening was my second outfit, which was a long-sleeve lace, beaded jumpsuit that was made by the company Nadine Merabi. I changed into this later in the evening," she mentions.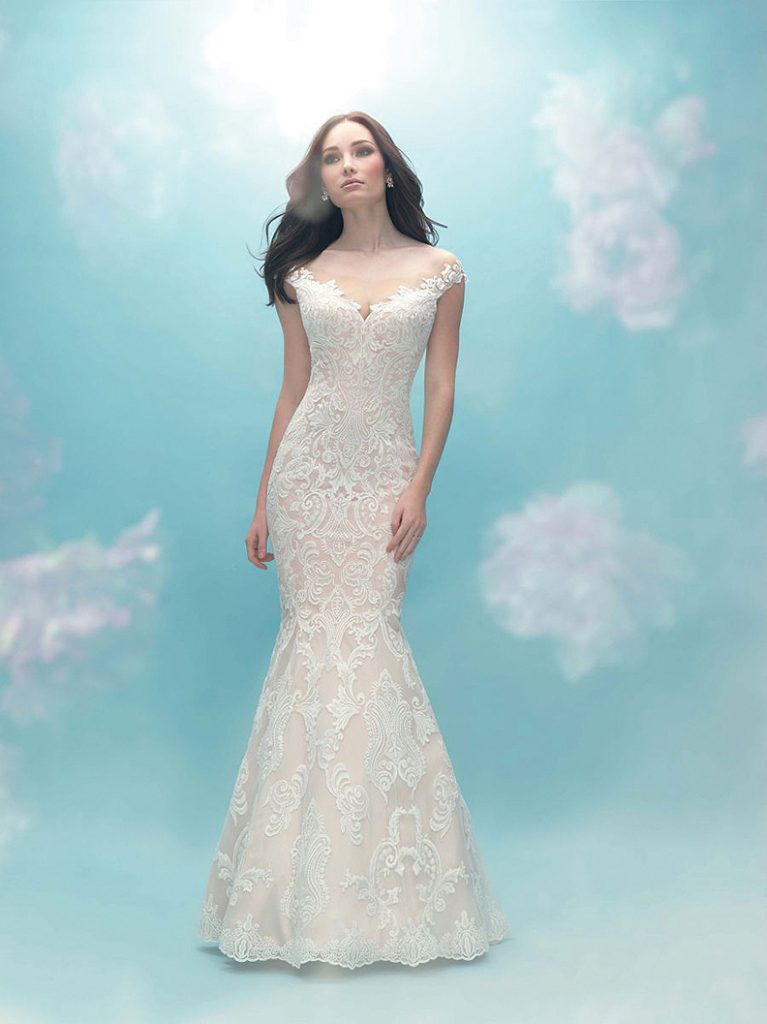 Wedding Dress: Part Two is definitely a fun fashion statement during a day when you're in the spotlight. But an additional bridal outfit is popular for practical reasons too. After all a fresh, less formal dress allows you to move around more freely and comfortably, particularly if you intend to do a lot of dancing. Once you've made the change, you don't have to worry about anybody stepping on your train or the hem of your ballgown. You also don't have to worry about a strapless gown shifting or slipping as you move to the music.
There are lots of captivating second-dress choices too, from elegant knee-length sheaths, slip dresses and chic minis to fashion-forward shorts, trouser suits and rompers. You can also have the best of both options when your formal wedding gown converts to a sleek reception dress.
Local experts offer some handy advice for picking—and rocking—a bridal party outfit. "A second dress should be lighter, easy to get into and zip up, and shorter," says Dana Salares, owner of With Love Bridal Boutique (withlovebridalboutique.ca), at 66 Hearst Way in Kanata.
It should have no train, she adds, and should be "easy to move in for socializing and dancing."
If you're intending to slip into a little white dress later in the day, plan ahead, Dana says, because the timing and details are important. "You have to think about where you are storing it," she points out, "and have it taken to the venue ahead of time. You don't want it to wrinkle; [you] want it to look good."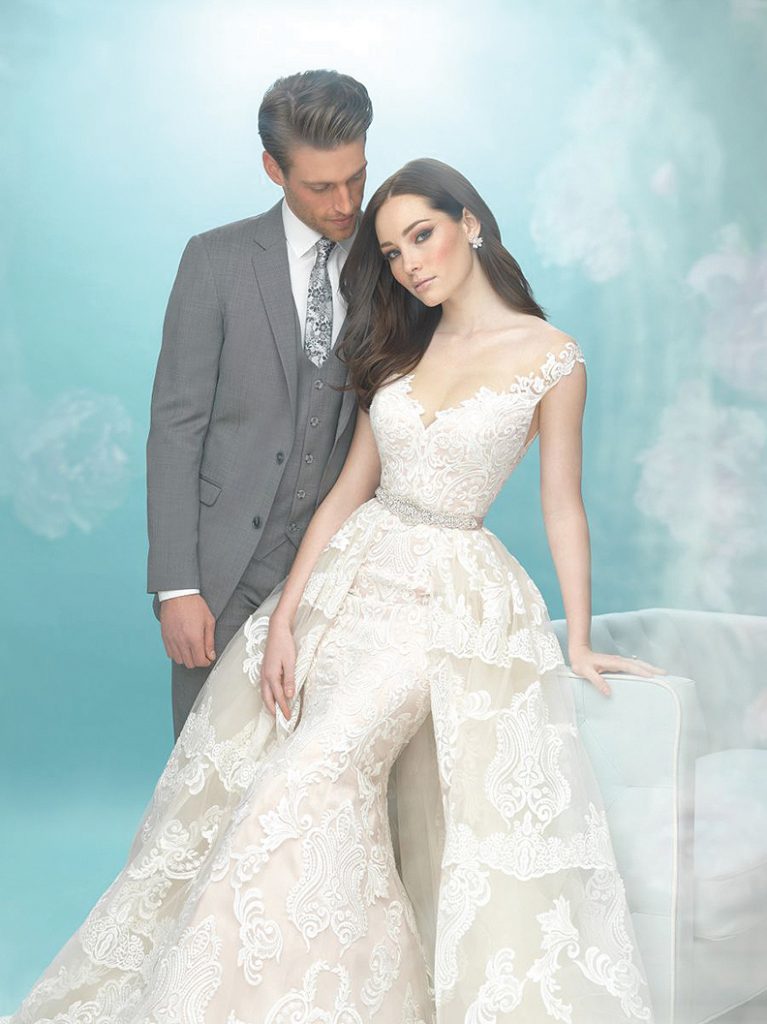 Pick Your Moment
Val Lemieux of Alliance Bridal (alliancebridal.com), a family owned business at 17285 McLean Road in Moose Creek, offers some additional insight to consider. "We find there is a price point of about $200 to $300 for a second dress," she notes, "and some will choose a bridesmaid's dress, which is less expensive.
"Many brides will go with an ivory coloured dress, and it is usually completely different than the more elaborate bridal gown worn during the ceremony."
For later in the wedding day, most brides "prefer a sexier dress, a more fitted one without a train," she adds. They "wear it to unwind and thoroughly enjoy the party with family and friends." There also can be a cultural aspect to wearing another bridal outfit. "Many nationalities will have a second dress at a wedding, depending on their traditions."
Finally, some brides choose a gown that can be worn two ways, transforming from a formal to an informal look. "A two-in-one dress is very popular now," Val notes. For instance Alliance features beautiful gowns with an overskirt that can be worn during the wedding ceremony. Later the skirt can be removed to reveal a more fitted dress underneath. "This offers two looks for one price, which explains its popularity."