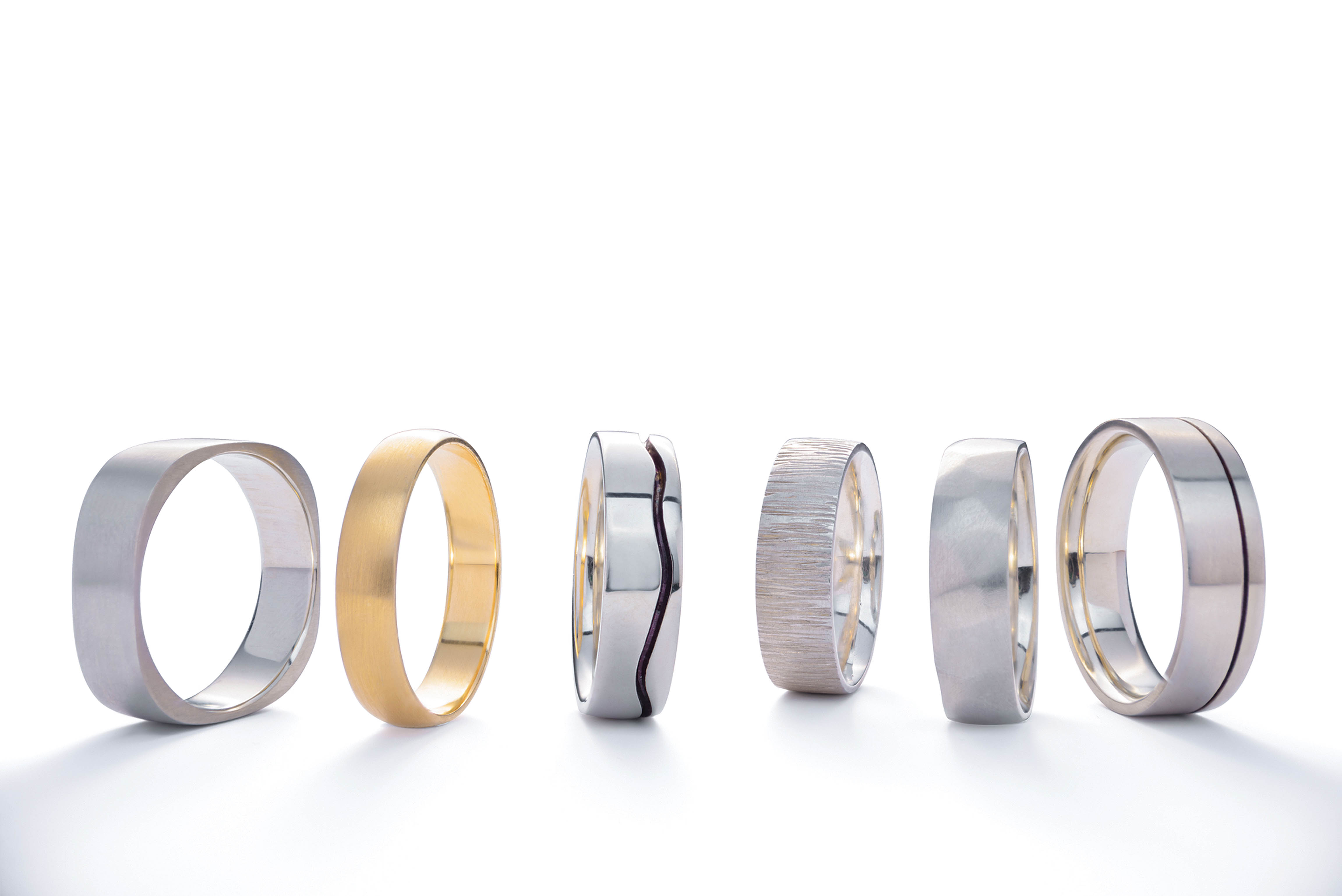 Crafted just for you
By Beka Shane Denter
Ottawa jewellery designer Andrea Mueller has always been a creative soul. Growing up together, I remember her innate ability to make everything beautiful. From a flower wreath of dandelions to how she would arrange her pens, Andrea would design without knowing. Her creative spark has evolved into stunning and unique pieces in her namesake line, Andrea Mueller Fine Jewellery.
Beka Shane Denter: Was jewellery design always the goal or was it a gradual discovery of what you wanted to do as an artist?
Andrea Mueller: I've always worked with my hands, but when it was time to choose a post-secondary path, I studied history at Dalhousie University. At that point, I didn't know people who had careers in art and design. It was only when I finished my first degree that I decided to take a continuing education jewellery class at the Nova Scotia College of Art and Design. I knew right away that I needed to create using my hands. The more I learned about the history of jewellery, the more I began to make connections about the value and meaning of objects we have worn over thousands of years. I chose to make jewellery because I wanted to create something wearable, permanent and precious. I wanted to be a maker who carried on the long tradition of creating meaningful, well-designed and carefully crafted pieces.
As a jewellery designer, I'm constantly in awe of how jewellery has the power to symbolize so many emotions. Jewellery can represent love, commitment, mourning, celebration and ancestry. As we adorn ourselves with jewellery, the object becomes part of our identity.
BSD: What is special about designing bridal jewellery?
AM: Bridal jewellery is for a lifetime of wear, so the pieces need to be designed with a style that stands the test of time and created with integrity and strength. Wedding rings play an integral part of most wedding ceremonies. The symbolism of the endless circle (no beginning or end) carries great meaning when you are about to commit to a lifetime with another person.
BSD: Weddings today are about the "experience." How do you incorporate the "experience" into the design process with a couple?
AM: The first part of my process is to meet in person with the bride and groom. I want to hear about their lifestyle and their interests, so I can understand what it is that they are looking for. As both the designer and the maker, I can offer design ideas and explain the benefits of various materials and different processes in making the rings. Wedding rings should be beautiful, but they should also be comfortable and durable. I work with my clients to design and create rings that are unique to them and last a lifetime.
BSD: Who, what and where inspires you?
AM: I'm inspired by the long and diverse history of jewellery. I love to look at Egyptian jewellery, Art Nouveau jewellery and everything in-between. It always amazes me the variety of material and the range of techniques used to create jewellery.
For my own work, I'm committed to a clean aesthetic that features distinct and elegant details. When I design my jewellery, I work to pare down shapes to their most minimal form and then add decoration and small details that complement the original shape.
I love pearls and all kinds of gems – there is so much to choose from! Lately, I have been working with rose-cut sapphires and diamonds. These gems have an older style of cut that is simple and elegant. I like to set these vintage-style stones in a modern setting.
BSD: Where did you study? Did you have a mentor before branching out onto your own?
AM: I studied jewellery at the Nova Scotia College of Art and Design in Halifax. After graduating with a Bachelor of Fine Arts with a major in Jewellery and Metalsmithing, I spent five years working in Toronto with three successful jewellery designers before branching out and starting my own business. I have learned technical skills and many tips on running a small business from other jewellers. Every project is slightly different so I'm always learning new things!
BSD: Where can people view your designs?
AM: I meet with clients by appointment at my studio at the Rectory Art House on Murray Street in the Byward Market.
My website has ready-made wedding and engagement rings. I also have examples of one-of-a-kind pieces that I have made for clients. My Instagram highlights a variety of work that comes out of my Ottawa studio space.
My designs can be viewed at the Ottawa Wedding Show, Best Day Ever, The New Art Festival and other shows around town. Wall Space Gallery in Westboro also carries my designs.
BSD: Do you have an opportunity to collaborate with other creatives for a wedding?
AM: There is a vibrant community of wedding vendors in Ottawa. It takes many different specialists to help with a wedding, from the dressmaker to the florist to the photographer. We all rely on each other to make each wedding amazing. My jewellery has been used in several different wedding shoots where each vendor showcases their work to create a wedding look.
Many vendors get to be at the wedding on the day of, but in my case, I know the rings will be worn every day after!
In 2017, I was voted best jeweller at the Ottawa Wedding Awards.
BSD: Favourite wedding you attended?
AM: I attended an outdoor wedding a couple of years ago north of Toronto. It was a beautiful sunny evening, the guests sat on rows of haybales as the bride and groom exchanged vows. All the delicious food we ate was grown on their farm. Everyone was relaxed and full of love and we danced the night away under the stars. It was simple but so elegant, magical and memorable.
Website: andreamueller.ca
Facebook: facebook.com/andreamuellerfinejewellery
Instagram: @andreamuellerfinejewellery