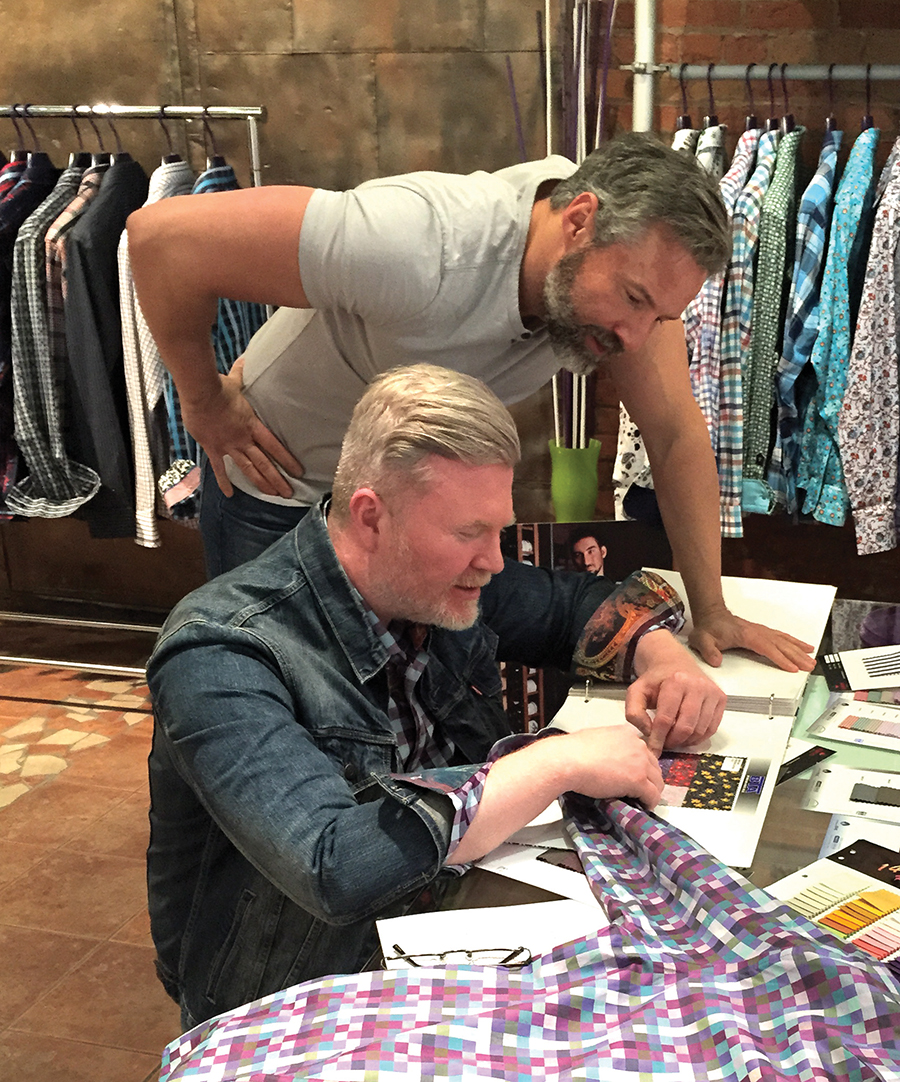 Paul Cretes and Trevor White, founders of Warren Chase, Ottawa's premier salon for men, answer our questions about how he can look his best for that all-important day in the limelight.
What are the key elements for the groom to look his best for the big day?
On the big day, all eyes are on the bride and groom. Every step is photographed. Every moment captured for the future. This is not the day for the groom to leave things to chance or to hope for a good hair day. To look his best, the groom should have a fresh haircut, a freshly shaved face or professionally groomed beard, well manicured hands, and whatever he is wearing should be well tailored and fit like a glove.
What are the trends in grooming?
The well-groomed man is always in style. The top grooming services we are seeing at the moment for men getting ready for their weddings are as follows:
The Manicure: It's a big day for you and for your mitts. You will be shaking a lot of hands, and they will be the subject of many wedding pictures, such as the rings and the signing of the wedding registry, so make sure they look their best.
The Framework (waxing and trimming of nose, ear and brows): All eyes are on you, so make sure there are no rogue nose, ear or brow hairs to distract people from this momentous occasion.
Manscaping: After the big day comes the big night. Make sure you look as good in your birthday suit as you do in your wedding tux. Get rid of the back hair and trim the chest hair. Best to get this professionally done so the trimming can flatter your physique.
Any styling advice?
There are two things that ring true in fashion: Classic will never go out of style, and trends will come and go. Over the past seven years we have had our wedding styles for men on the cover of magazines and in many editorial pieces. We have had the honour of dressing many of Ottawa's best-dressed grooms and each and every time the successful recipe has been one part classic, one part personal style, and a mild infusion of the times. The big day is a Wedding, not a surprise party.
What can a guy do when some in-person, hands-on services are not available? Is remote coaching available?
Absolutely. The times are changing and online tutorials, Facetime appointments and Zoom meetings with the groom and groomsmen are becoming a regular occurrence. There is no replacing the personal touch of the in-person consultation, but know that we are here in whatever capacity to help you look your best.
How far in advance do you need to make arrangements?
The best professionals are always the busiest. Arrangements for hair and grooming for men for this special day should be made at least two to four months in advance. By working with professionals, you will also be able to receive recommendations for how far ahead of the wedding each of the grooming services should take place.
Paul Cretes and Trevor White are cofounders of Ottawa's premier salon for men, Warren Chase. They have been called trailblazers, industry leaders and trendsetters. However, they refer to themselves as two guys who are driven and passionate with enough earned bruises along the way to feel comfortable helping men put the best version of themselves forward.
"There is no reason, season or occasion to not look your best!" That's their mantra. Both respected within the industry, they have been called upon to speak, dress, groom and style for many media outlets and are often seen on CTV. warrenchaseretreat.com