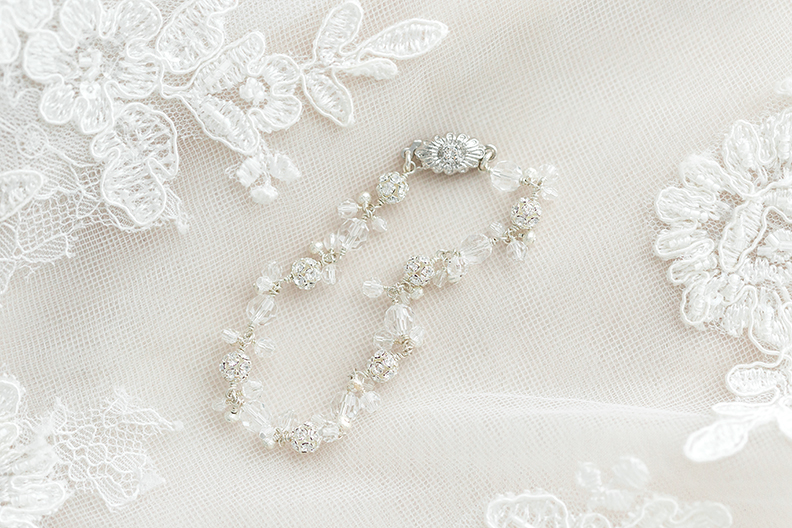 Planning your wedding day is no small feat. Whether you're expecting 30 or 300 guests, it's important the event be a true reflection of you and your partner. Since aesthetics are everything, luckily there are excellent local vendors who will help guide you through the process of designing the wedding of your dreams. Three of them offer an update on what's trending for the year to come.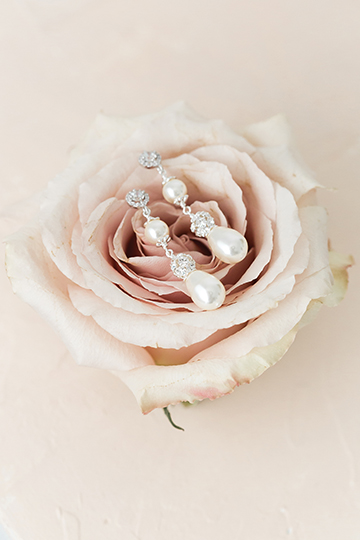 Vintage was in when Sarah Walsh started designing bridal jewellery 14 years ago. "Lots of layers," she laughs. "Pearls, multi-strand statement necklaces and cuff bracelets, as well as birdcage veils and feather fascinators." How times have changed. "Every year, the style gradually became more minimalist."
The Ottawa-based jeweller designs both custom and ready-made pieces and welcomes potential clients to book an in-person meeting at her studio located in the Glebe. "Brides coming into the studio usually work with me to create something custom. Since everything is done here in the studio, it's easy to create special one-of-a-kind items." Sarah will often show clients the ready-made collection, an extensive line of stunning, sparkly pieces that can be easily altered to fit a bride's specific style. "For example, we can change the setting, the stone, shape or size of any of the components in a design," Sarah says. "We can also take aspects from two or three different pieces and create a completely new design."
For the 2020 wedding season, Sarah says brides are favouring drop earring designs paired with a minimalist bracelet and a few versatile hairpins. "Organic, lush and minimalist," best describe the style.
At Sarah Walsh Bridal (SWB), she adds, "We work almost exclusively with pearls, crystals and precious metals. Classic teardrop earrings, pearl studs, and crystal bracelets are timeless staples. Bridal trends come and go," explains Sarah. "As a designer, I love working on trendy pieces for styled portfolio shoots, but for real brides, I almost always
recommend the classic pieces for that timeless wedding look."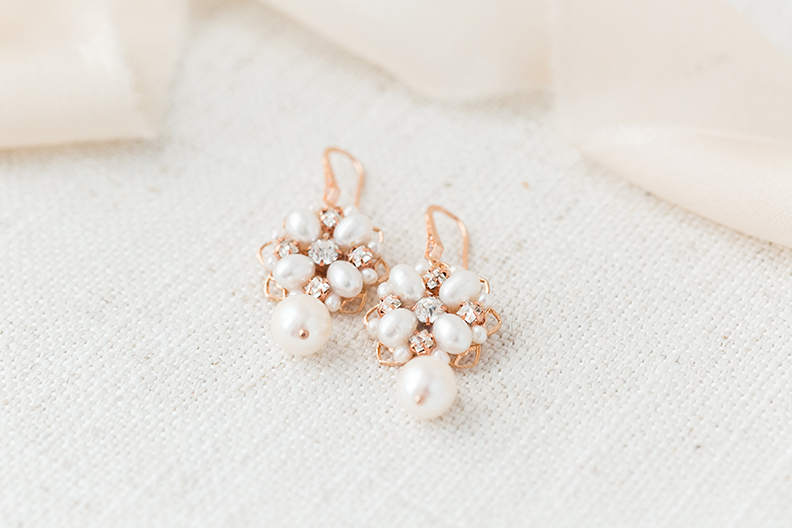 Brides looking for a less traditional approach to their accessories will often choose "rose gold settings and gemstones in place of traditional pearls. A rose quartz bracelet and moonstone drop earrings are in high demand and look great," Sarah enthuses.
If a bride is uncertain about her fashion style Sarah tries to find out more about her personality. "To me, jewellery should tell the story of who you are. Our collection is a mix of minimalist, classic and statement pieces. After trying on a few different styles, brides see what they feel most comfortable in and what reflects their personality." She asks that brides allow one to four weeks for orders from the ready-made collection and two to eight weeks for custom orders.
Sarah suggests brides bring their dress to the jewellery appointment. "It's always a bonus if they've also scheduled their hair and makeup trial for earlier that day." This gives brides an opportunity to see how the look works when put all together.
"I love that my pieces will be treasured forever. I like to envision my brides tucking their jewellery away in a little box and [bringing it] out years later to show (or pass on) to a daughter." sarahwalshbridal.ca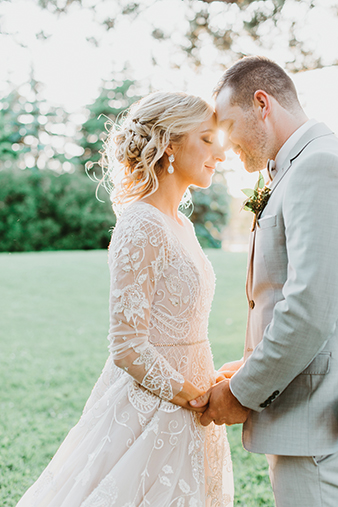 Ottawa photographer Laura Kelly is all about the details. Although her images may appear to be candid, Laura admits, "Meticulous direction is what helps create an 'effortless' shot." While engagement and wedding photos may be staged to some extent, "the feeling that comes through is an honest one. My clients look like they're having the best day of their lives because they are. And that's at the forefront of each photograph."
For 2020, expect less posing and more focus on the personalities in wedding captures. "Personalities are coming through more than ever; it's what separates each wedding from the last." Laura has been shooting weddings for almost a decade. "Each couple brings an entirely new energy," she shares. "Which means no two weddings are the same. It's my job to document the little differences, because every wedding day will mean something entirely different to each couple."
Laura mentions there's also a move towards celebrating the big day in private residences. "Tented weddings on parents' properties, backyard celebrations." For a lot of couples tying the knot in 2020, "much of the planning is focused around the guest experience, which can mean great food, open bar, and the option for a flexible timeline. My clients are getting creative in all aspects of their planning. For example, one couple took a boat with their wedding party en route to their ceremony."
From a photography standpoint, trends are always coming and going, she notes. "Currently, there's a movement towards darker, more romantic photography." Laura, however, believes that "timeless images will always win."
Laura's passion for photography is evident in the editorial nature of her images. "I'm obsessed with my job. It's beyond. I love that the small part I play in someone's wedding day has the power to improve their overall experience. I'm always by their side, ensuring they look and feel their best."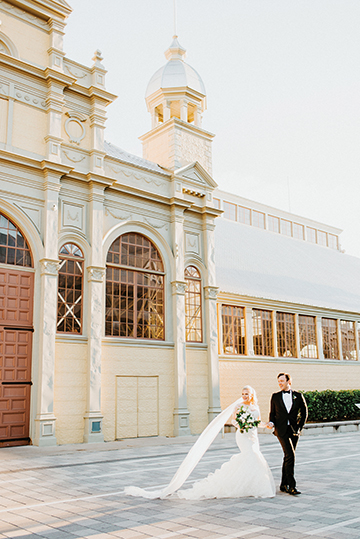 To get that look you want, don't wait to book your photographer. Couples book with Laura 12 to 16 months ahead. laurakellyphotography.ca
With two Ottawa locations, in the Glebe and at Wellington Street West, Bloomfields Flowers has an organic approach to designing arrangements that is in high demand come wedding season. Its motto is Beautiful Living Naturally.
"The overall design and feel of our shops and floral designs is incredibly important to us; we strive to provide an atmosphere that encapsulates our motto," says co-owner Virginia Vince, who runs the two shops with her husband James. This means creating an environment that is warm, welcoming and that "reflects a lifestyle choice that focuses on the importance of joyful living and meaningful interactions."
Stepping into Bloomfields is a unique experience. "We introduce design elements that are sometimes quirky and unexpected." Bloomfields brides and grooms are drawn to the shop "because they share a passion for stunning, one-of-a-kind designs that still maintain a down-to-earth quality," says Virginia. She and her team strive to provide floral designs "that are unique and part of the full wedding experience: the love, the people, the flowers."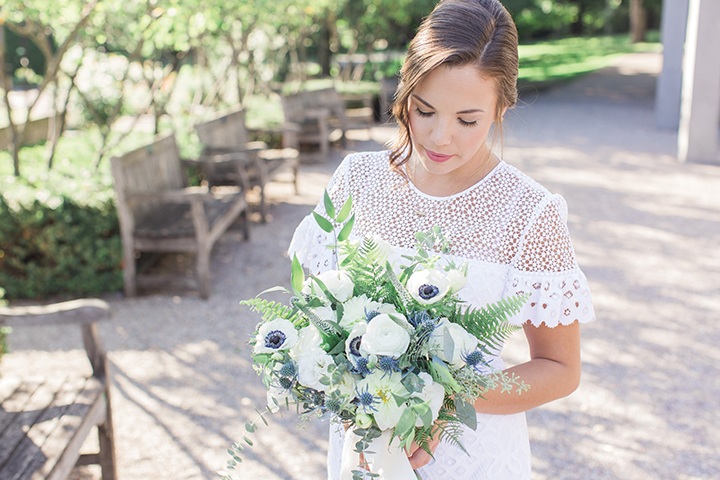 Last year, Bloomfields worked with over 60 couples, and Virginia notes there has been a huge shift in styles since Bloomfields opened 23 years ago. "For many years, there was a tendency for couples to stick to trends and classic designs that included flowers like hydrangeas, roses and peonies in white and green. The designs were more conservative." Over the last several years, she adds, "Couples have become more daring in their choice of flowers, style and colour. The end result is magic!"
Couples are tending towards "a more ethereal, unique and playful" approach to flowers, she mentions. This may include "blooms and accents such as poke berries, wild raspberry vines, ranunculus, anemones and tons of assorted greenery." There's also been a "growing interest in introducing local farm flowers into the designs." Bloomfields has its own family-run Sandy Hill Farm in Napanee, where flowers and accents are grown exclusively for its shops.
For 2020 weddings, Virginia has a few predictions: "Couples will continue to seek more daring designs and colour combinations with a natural botanical feel." Also expect to see "more texture and asymmetrical designs." For fall, brides might opt for a bouquet designed with "smoke blush foliage and blooms as well as tucks of luminaria, chocolate brown cosmos, ranunculus, figs and berries, all hand tied with beautiful velvet ribbon."
This florist enjoys working with a range of blooms. "It's hard to list just a few but some favourites include luminaria, smoke bush, figs…" She also suggests incorporating "a simple container filled with a large dramatic tree branch for the ceremony. My favourite wedding designs tend to be striking and have an element of surprise."
Virginia describes the shift from formal to more natural arrangements as "refreshing." In her words, "Couples seem to be more relaxed and having fun while planning their weddings and are putting their personal stamp on all the details." More choice "makes way for more natural, intimate weddings and floral arrangements." bloomfields.ca