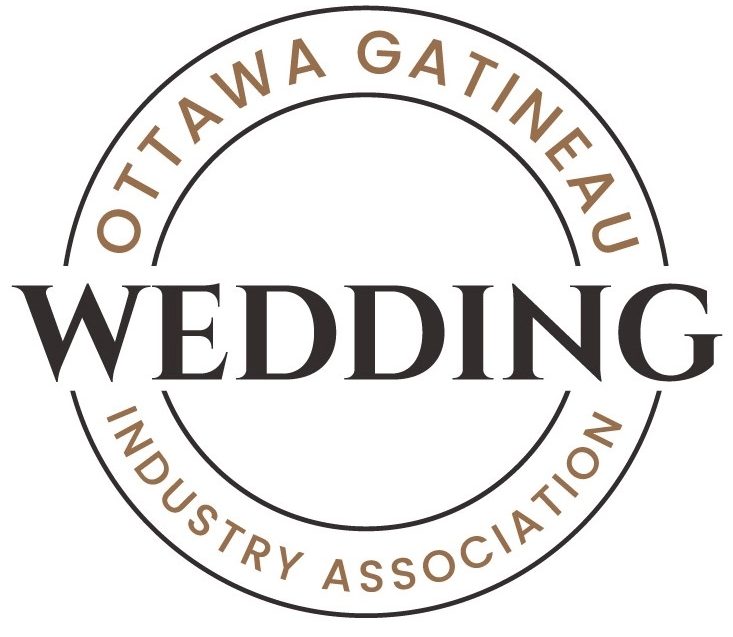 By Kylie Fox
Local wedding vendors have come together to create a coalition that is fighting for not only the industry's survival, but also to keep their beloved couples' wedding dreams alive. This new organization is called the Ottawa Gatineau Wedding Industry Association (OGWIA). Three of its board members, Brian Henry, Stephanie Brown-Malenfant and Ian Forsyth, tell us more about this united front.
What is the OGWIA?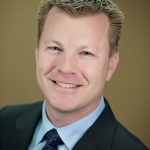 Brian Henry (Quality Entertainment): The OGWIA is a not-for-profit organization of multiple businesses that serve the wedding sector in the Ottawa-Gatineau and surrounding area. Its objective is to inspire all industry professionals through advocacy, promotion, education, networking, and support. The OGWIA represents all types of businesses from venues, suppliers, décor, DJ services, limousine companies, officiants, photographers, stationery, photography, makeup artists, flowers, bridal boutiques and more.
What lead to the birth of the OGWIA?
Brian: When the pandemic started and everything in the local wedding industry got shut down, it created a lot of questions, uncertainty, and stress for everyone. There was no place to turn for answers and there was no one speaking on our behalf to levels of government. As a result, we created the OGWIA to provide solutions to these two issues.
Why is the OGWIA needed?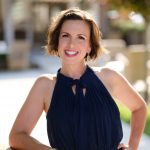 Stephanie Brown-Malenfant (Stonefields Estate): Because our industry has been hit tremendously hard by the pandemic and the government restrictions in place. Most of these small businesses have lost 80 to 100 per cent of their booked revenue for 2020. This is huge considering the Ottawa wedding industry represents $325 million in revenue, with an average of 6500 weddings a year. Most 2020 weddings have been postponed or cancelled, leaving 2021 up in the air with a potential pandemic still occurring and businesses struggling to make it through to 2021. This is a devastating time for our industry, and as an association we can have better leverage with the press and the government, as we are not one individual company going out with our story and requests for help.
How is the association benefitting couples who are looking to get married?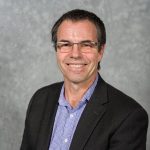 Ian Forsyth (The Ottawa Wedding Show): Our efforts to get reasonable numbers of wedding guests permitted and to clarify government messages are how we can best benefit couples at the moment. Going forward from there, we have an opportunity to educate our members to be even better businesses for their prospective clients. Over time, we will build a trust between couples and our members.
Stephanie: We are lobbying the government to allow us to host larger weddings and to provide us with relief from some of the restrictions that will help our couples be closer to having the wedding day of their dreams. In addition, if we get this help from the government, we will hopefully all be able to stay in business long enough to host everyone's weddings this year and next.
What have you learned about the Ottawa wedding industry as a whole during the pandemic?
Stephanie: I have learned that we are all dealing with similar concerns, challenges, questions and circumstances. I have learned that it doesn't take a large group of people to have a large impact. Our board is an excellent example of this. However, I have also learned that it does take a community to come together to help move such a big agenda. And it is my hope that our peers will take the time to join us, to understand all that we are doing and to know that we are truly working to better this dreadful situation for all of us.
Ian: Through The Ottawa Wedding Show, I had already witnessed how well 'competitors' in the Ottawa/Gatineau area work together, but serving as a founding member of the association has really driven that home for me, even to the point of being emotional at times. I believe this community is very unique in that way and we should be doing everything to protect it.
What has it been like being a part of something that encourages community over competition?
Brian: Personally, the OGWIA has been one of the best experiences of my life as it has brought me closer to the owners and managers of wedding companies who have been affected by the pandemic. When I have a tough moment regarding my business, I don't feel that I am alone because there is always a member of the OGWIA who lifts my spirits and gives me the encouragement to move forward. Without the OGWIA, we would be a group of local wedding companies going in various directions without anyone speaking out for us or providing any positive support.
Ian: Truly amazing! What an incredible group of people! In terms of business concerns, it is brutal for everybody but the emotional and mental support has been very important for me.
Do you have a message to couples out there who are planning their weddings?
Stephanie: My message to couples would be: Hang in there. We know that this is an incredibly stressful and difficult time for you as you plan your wedding with so much uncertainty due to the pandemic. We are here for you and we remain committed to you and your wedding. Know that your vendors care about you and your special day and want nothing more than to make your wedding dreams come true. We all got into the business of making people happy because it is what we love to do. This pandemic has certainly made that difficult to do but we are not giving up. While there are many unknowns at this time, we are all doing our best to work with the ever-changing nature of the pandemic and government restrictions, so we ask for your patience as things can change quickly and we are all trying to adapt.
Local wedding companies with at least one year in business are encouraged to join the OGWIA. Visit www.ogwia.com to request your membership.
*Responses have been edited for length and clarity.