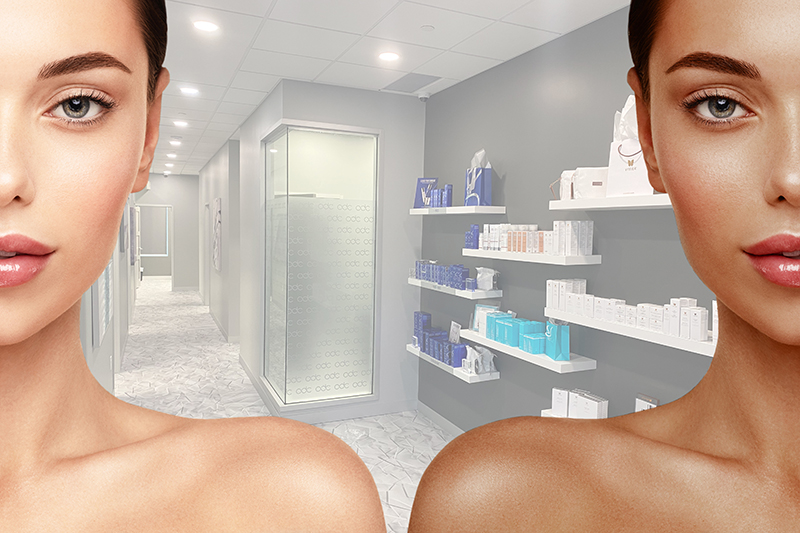 A Skin Health Experience of a Lifetime
Have you heard of The Private Experience? An exclusive, intimate, empowering occasion to share with your nearest and dearest in the months leading up to your wedding day. Available at Ottawa Derm Centre, The Private Experience introduces you and your guests to a world of skin health possibilities. It's all about helping you look and feel your very best for your upcoming nuptials. It's also an extra special life treat to enjoy with your bridesmaids, your mom, your soon-to-be mother-in-law, and your other besties.
Jaime Karisa from Ottawa Derm Centre answers our questions about this offering.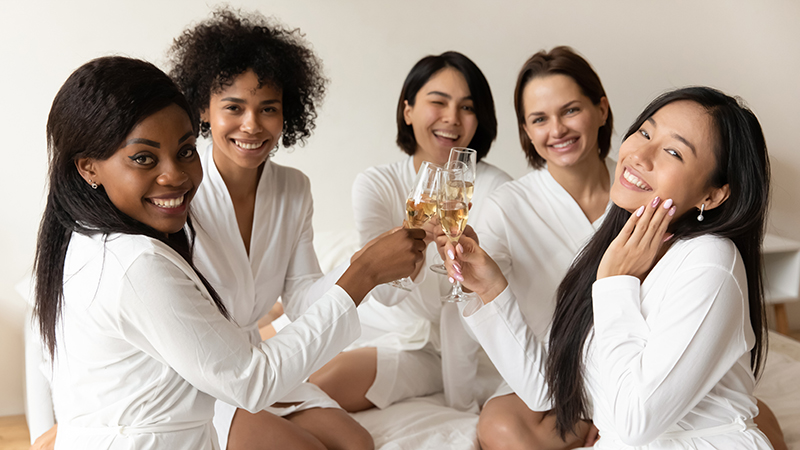 What can you tell us about The Private Experience?
Reserving the Private Experience with your wedding party or family members is a wonderful idea! It creates exceptionally unique bonding time leading up to your special day. We like to start the journey by having a "pre-experience" consultation with you, the bride and/or groom. We want you to look and feel your best, and sometimes your personal skin-health treatment plan involves a multi-dimensional, multi-visit approach. Once we fully understand the timeline needed for your desired goals, we can begin to coordinate your group's Private Experience. We recommend this first meeting take place at least six to eight months before your wedding day.
What are the details?
The Private Experience is an exclusive three-hour event for up to twelve people. It's a celebration with your closest friends and family, and it includes hors d'oeuvres and refreshments. We lock the doors and give you full access to the Ottawa Derm Centre. Our Skin Health Team, led by our Dermatologist, Dr. Jennifer MacIsaac, and our Surgical Team, led by Dr. James Bonaparte and Dr. Sachin Chitte, will guide you through our facility. They'll share their specialized knowledge about laser skin rejuvenation, laser hair removal, Botox™, filler, body contouring, CoolSculpting™, skin care, and all aspects of plastic surgery. As you browse and learn, you'll decide when it's time to get comfortable and start enjoying your personal skin health treatment journey.
Could this experience be like a Stag and Doe 2.0?
Absolutely! Bridal parties are some of the most dynamic groups for The Private Experience. There's so much excitement and love in the air. It's an event cherished by all the special people in your life. It also puts your guests at ease about how they'll present themselves at your wedding. On days as important as weddings, when photographers and videographers will be capturing every moment, everybody wants to look their best.
How do I learn more about the Private Experience ?
I recommend connecting with our Private Experience Planner. Send us a message at events@ottawadermcentre.com.
You can learn more about the Private Experience on our website: www.ottawadermcentre.com
You can also follow-us online for more sound bites about the Private Experience. IG, FB, LI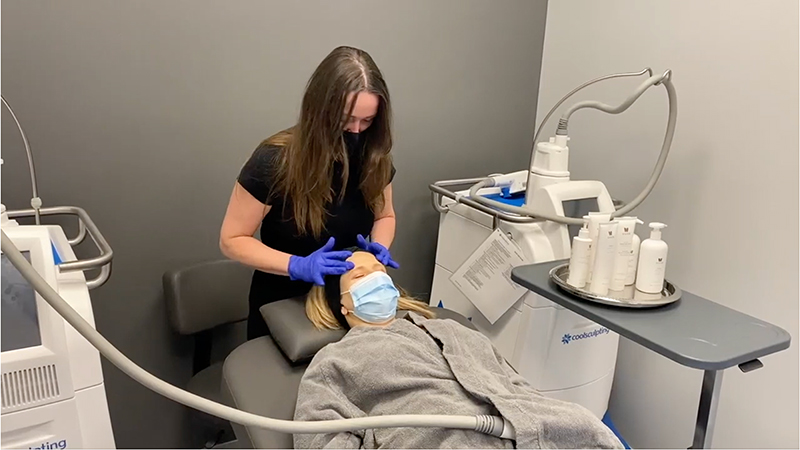 Is the Private Experience exclusively for wedding parties?
We encourage all celebrations that are meaningful to our patients and guests. The Private Experience is an opportunity to celebrate family, friendships, birthdays, anniversaries, and any occasion that is important to you. Our objective is to provide you and your guests with a Skin Health Experience of a Lifetime, making your event uniquely memorable and helping everyone Look Awesome and Feel Amazing!