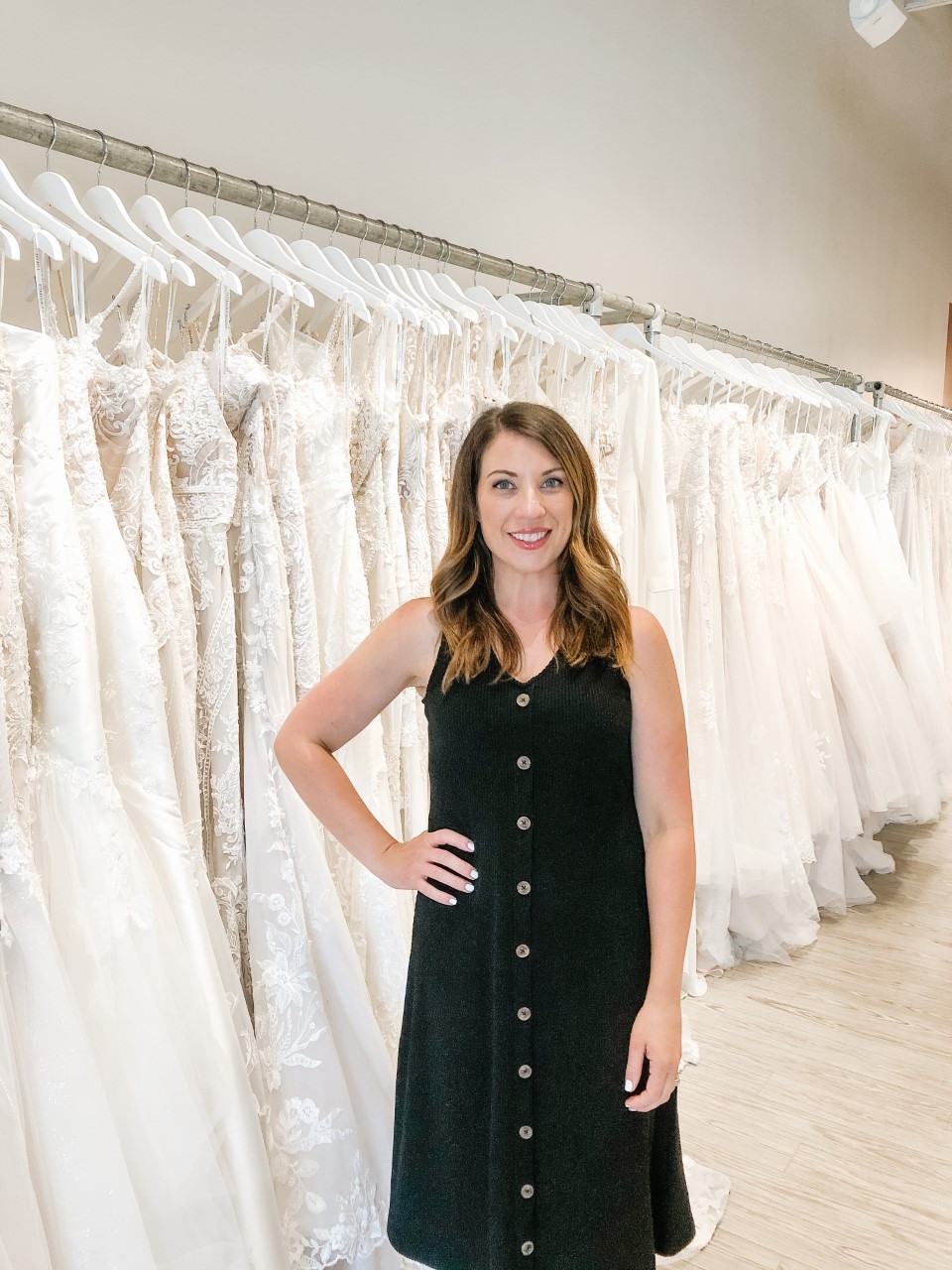 Wondering what to do about The Dress?
How can you possibly find the one during a pandemic?
You can.
Don't worry. We've got you covered, bride-to-be.
We asked an Ottawa bridal expert, Dana Alexander-Salares from With Love Bridal Boutique,
and she has some great advice. In Dana's words:
I know some brides may be panicking that they haven't had time to shop for their late October or November or December wedding yet, because they feel that there will not be enough time to order.
We are so fortunate to work with designers that do have stock available for faster turnaround times. While most gowns take about four to seven months, there will be certain styles available sooner because they have continued to make their most popular styles, colours and sizes.
Another option is buying off the rack. We have a separate off-the-rack boutique for brides with shorter timelines. They aren't used gowns by any means and they are gorgeous and for a great price.
We feel closer to our brides than ever.
During the mandated shutdown we have redirected all shipments to our home so we can continue to receive all of our orders. Brides don't need to worry that we won't have their gown in time. We are excited about the recent announcement allowing us to reopen with a curb side pick up option. Our customers can pick up their items at the boutique by appointment.
We are a small business so this has allowed us to really stay in touch with our brides. We have continued to stay on top of hundreds of emails and calls. See something on our Instagram that you can't live without, no problem! Customers have been calling us to place bridesmaid dress orders and buy accessories over the phone. We will be also holding weekly flash sales on Instagram.
During this time we feel closer with our brides than ever. The emails back and forth wishing each other good health and checking in means so much to us. While we have always been available outside of store hours, this really takes it to a new level. It is heartwarming to hear how excited a bride is to learn that we have received her gown and to be able to reassure her that everything is going to be okay. When we say we are all in this together we truly mean it.
Stay healthy!
Dana
Thanks Dana!You'll find With Love Bridal Boutique at 66 Hearst Way, Unit 2, in Kanata. It has been a go-to bridal boutique since 2010. 613.435.5542; info@withlovebridalboutique.ca